ASI government leaders focused on helping students and getting out the vote
By Pamela Dean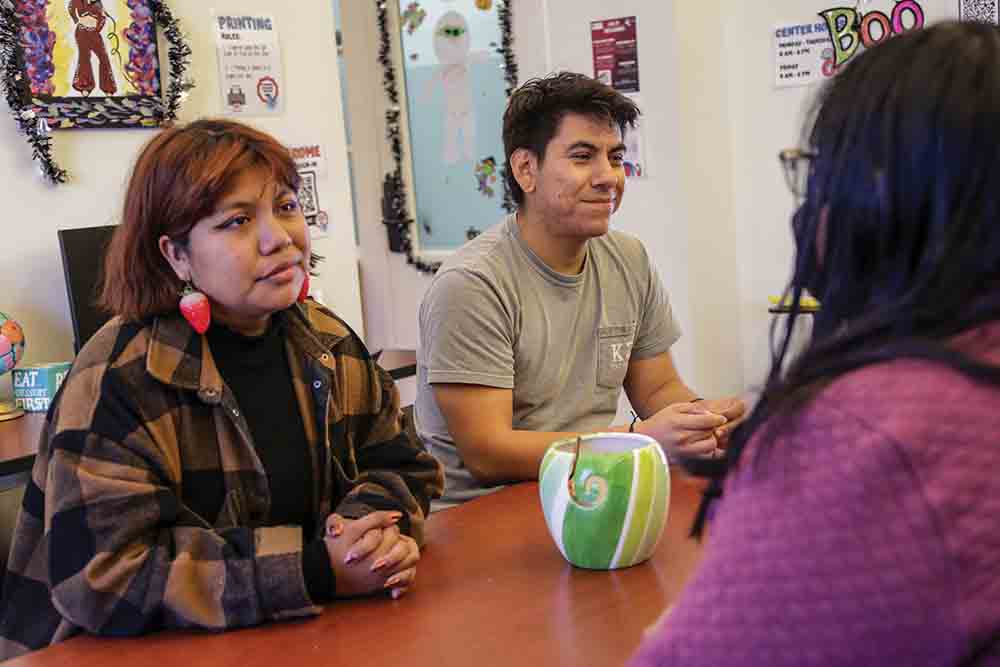 ASI Student Government President Ilien Tolteca (Chicana/o Studies, Studio Art) and Vice President Javier Garnica (Chicana/o Studies) are squarely focused on improving the experience of CSUCI's undocumented students.
"Our team wants to create spaces and increase support for undocumented students on campus, or at least keep the conversation going for future administrations to continue," said Garnica. "We hope people do not forget that there are undocumented students who are often left out from accessing opportunities that are crucial for their success."
"We want to increase paid educational opportunities for these students," added Tolteca. "We have been meeting with administrators, faculty, students, and local partners on ways to continue this work and improve how we serve this student population."
The two elected officials work closely with a team of five executive members, five senators, four interns, University leaders, CSU constituents, and California state officials to advance a wide array of priorities that include everything from educational access and affordability to student health and welfare.
Because 2022 was an election year, the ASI student leadership team concentrated on convincing fellow Dolphins to register to vote and participate in the midterm elections.
The team was involved in the California University and College Ballot Bowl, which invites all colleges and universities across the state to compete to register the most students to vote. The ASI leaders spent a month reaching out to students around campus, giving away pizza, bagels and student government merchandise in an effort to encourage students to register.
"We wanted to show the other CSU campuses that although we may be a smaller campus, Dolphins have the power to make noise against bigger student bodies and care about being civically engaged," Tolteca said. "In 2018, CSUCI was named the CSU campus with the largest percentage of its student body registered to vote. We're striving to do the same this year."
CSUCI placed first in the category of "Most Creative Approach to Register Students to Vote." Tolteca is particularly proud of the Civic Engagement Carnival the team held in November. Close to 200 participants stopped by to enjoy carnival games and food trucks while also picking up information on voter registration and the propositions on the November ballot.
As ASI President, Tolteca was also able to participate in the first in-person CSUnity event, a gathering of all 23 CSU ASI Student Governments hosted by the California State Student Association. 
"I was able to meet, network and connect with other student presidents and get a big-picture perspective of the student experience across California," said Tolteca. "It was uplifting to see the amount of care and dedication my fellow presidents have for their fellow students and their commitment to their campus needs."
Tolteca and Garnica hope to increase student engagement both on and off campus, especially following the return to campus after the pandemic forced two years of remote instruction. 
"I want my peers to not only be aware of the issues, but to be a part of the conversation and change that is possible," Tolteca said.
Return to the Table of Contents
© Winter 2023 / Volume 27 / Number 2 / Biannual