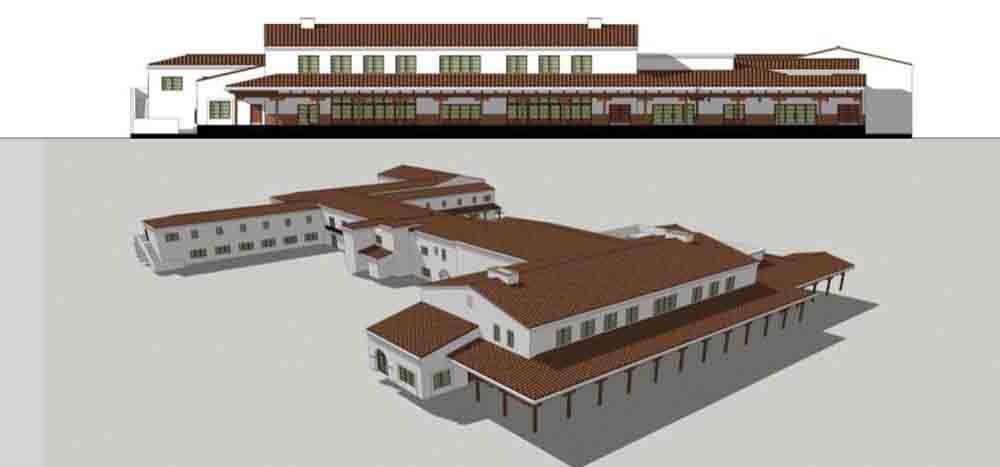 By Karin Grennan
A site has been chosen for a CSU Channel Islands center designed to address the dire need for affordable, high-quality care and education for the young children of students, employees, farmworkers, and other community members.
After gathering input from the campus community, President Richard Yao decided that buildings along the west side of Camarillo Street, south of Santa Barbara Avenue, will be renovated to house the Early Childhood Care and Education Center (ECCEC), pending a successful fundraising campaign.
The University plans to build the center with public and private funds and has nearly reached the halfway mark in its fundraising efforts. The estimated planning, infrastructure and construction costs total $46.69 million, and CSUCI has raised $22.83 million so far. The County of Ventura provided $5 million, and the California legislature allocated $7 million. The University committed $10 million, which includes $1.5 million from real estate investment company Kennedy Wilson.
"With additional financial support that we are seeking in both public and private realms, we can build this vitally needed center to benefit our students as well as families and employers throughout the region," Yao said.
This center has been in the planning stages since before CSUCI opened its doors. Of the 23 CSU campuses, CSUCI is one of only three without child care facilities for students. This is particularly significant for CSUCI's student-parent population since 40% earn less than $24,000 a year, and child care — particularly high-quality care and education — can be prohibitively expensive. 
As planned, the center will serve children aged 6 weeks through 5 years and possibly provide evening care for up to 8-year-olds. It will follow a Balanced Dual Language Model to meet the needs of children who are dual language learners in Ventura County, with most having Spanish as a heritage language. Supporting bilingual/multilingual development is critical since 60% of California children under 5 years old are dual language learners. The ECCEC will play a critical role not only in CSUCI's Early Childhood Studies teacher preparation program but also in professional development experiences that it can help make possible for early childhood providers throughout the region. The center will be open to children of all abilities, specifically those with special needs. 
CSUCI's Early Childhood Studies majors will conduct field work, including student teaching, at the center. It also will be a clinical practice experience site for California's proposed pre-K-3 Early Childhood Specialist Credential. 
The center will provide opportunities for service learning and interdisciplinary research as well as valuable experiences for students and faculty in other disciplines, such as Nursing, Psychology, Sociology, Art, and Chicana/o Studies.
Plans for the first phase of construction include 10 classrooms, two outdoor play areas, a medical office, a multipurpose room/art studio, kitchen, and laundry room. A proposed second floor would house a family resource area as well as college classrooms and faculty offices. To learn more, please visit the ECCEC webpage at: go.csuci.edu/eccec. 
Return to the Table of Contents
© Winter 2023 / Volume 27 / Number 2 / Biannual