By Kim Lamb Gregory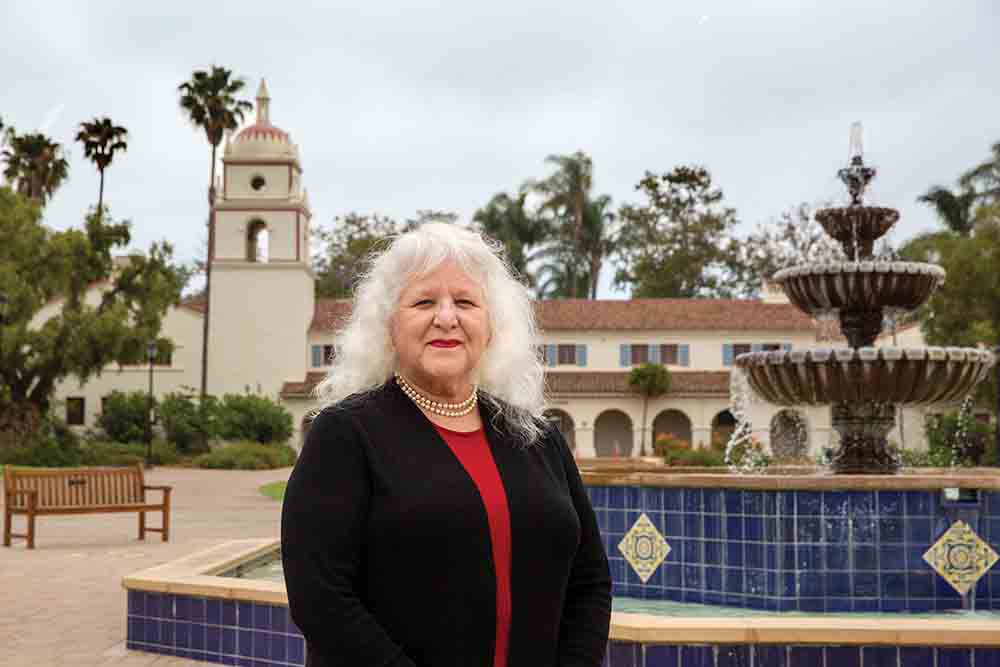 A grant opportunity that came up "about one minute after I arrived" has become a $3 million reality for CSUCI's School of Education during the six months that Elizabeth Orozco Reilly, Ph.D., has been its Dean.
The pace has been brisk for Orozco Reilly, whose first day on the job was June 1, 2022. She came from the School of Education at Loyola Marymount University in Los Angeles, where she served as chair and professor of educational leadership and administration.
Since she arrived, Orozco Reilly has been working on obtaining grants, raising funds for an Early Childhood Care & Education Center, presenting her work virtually to international audiences and putting out a biweekly newsletter, to name just a handful of her projects.
"Every two weeks as I draft the newsletter, I sit down and I think about what issues we are facing," she said, "and what message I want to convey to our community about leadership and about myself."
Under her leadership, CSUCI received the $3 million grant from the U.S. Department of Education, which will enable the University to offer a new Master of Science degree in Counseling — preparing students to serve as counselors and psychologists in pre-K-12 schools. The grant was earmarked for a Hispanic-Serving Institution (HSI), so there will be an emphasis on recruiting Latinx students for the graduate program. It will provide a well-paying career option for the 1,100-plus Psychology majors at CSUCI.
---
"My commitment comes to me from both of my parents who believed that 
education creates possibilities and opens doors for us." 
—Elizabeth Orozco Reilly
---
As the daughter of immigrants who got her start in the San Joaquin Valley teaching the children of other immigrants, Orozco Reilly's mission has always been to put education within reach for all people, especially those who are the first in their families to attend college. 
"I saw what my mother experienced as an immigrant," Orozco Reilly said. "She was encouraged to feel humiliation on being a second-language learner in an environment not welcoming of the 'other,' rather than being proud of her developing bilingual capabilities. My commitment comes to me from both of my parents who believed that education creates possibilities and opens doors for us."
Orozco Reilly's quest to provide equal access to education has taken her to areas on five continents where women are struggling to gain equal rights, such as Afghanistan, Pakistan, Costa Rica, China, Rwanda, and India.
Provost Mitch Avila, Ph.D., considers Orozco Reilly uniquely qualified for this position. 
"She is passionate about education, brings years of experience, and is committed to advancing the region by working collaboratively with our P-12 partners. I couldn't be more pleased than to have her join our decanal ranks, and I look forward to supporting her leadership in the School of Education."  
Return to the Table of Contents
© Winter 2023 / Volume 27 / Number 2 / Biannual