New Vice President for Student Affairs spends her first semester getting acquainted, removing barriers  
By Kim Lamb Gregory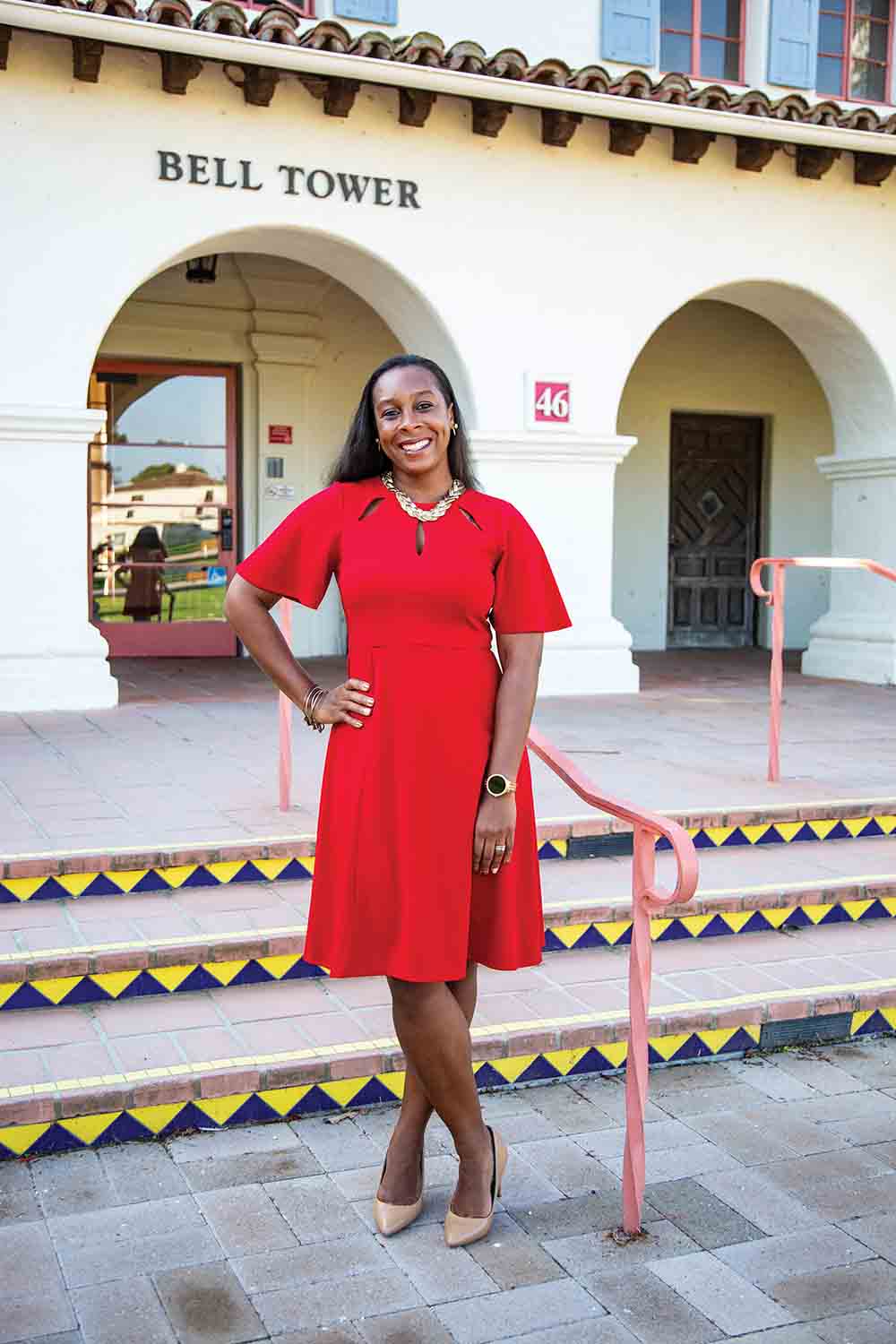 Her first semester as CSUCI's Vice President for Student Affairs has been busy, yet productive, according to Eboni Ford Turnbow, Ph.D., who joined the campus community on September 12, 2022.
"I've already been working with my Basic Needs team on eliminating some barriers for students who need access to emergency needs funds," Ford Turnbow said. "We're also working on bringing emergency housing options back on campus and decreasing the transportation barrier here."
Ford Turnbow came to CSUCI from Cal Poly Humboldt, where she had served as associate vice president & dean of students since 2019 and as interim vice president of Enrollment Management & Student Success since June 2022.
"Dr. Ford Turnbow's educational background, with graduate studies that included both student affairs and academic affairs perspectives in higher education, has served her well as the enthusiastic, natural collaborator that she has the reputation for being," President Richard Yao said. "At Humboldt, that collaboration included support for and oversight of the university's cultural centers of academic excellence — experience that will serve CSUCI well as we grow into this arena."
Ford Turnbow hails from the Midwest, having earned her doctorate in sociology from Wayne State University in Detroit, Michigan, where she specialized in Gender and Work in Higher Education. 
A tireless advocate for racial and social justice, Ford Turnbow is a published author with her most recent co-authored book chapter titled "When Intersections Collide: Young Black Women Combat Sexism, Racism, and Ageism in Higher Education."
Her doctoral work centered on the impact of gender and other social categories that may create overlapping systems of disadvantage and/or discrimination in the workplace.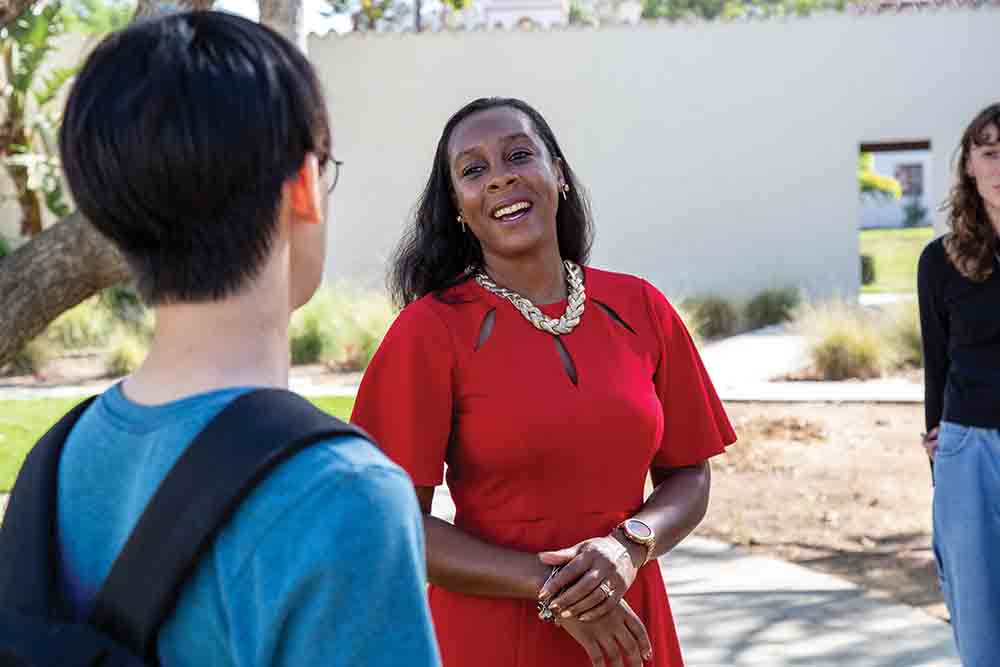 As an academic leader in student affairs, Ford Turnbow is committed to what she describes as "remembering why we're here," and "being centered on the student experience."
During an interview with The CI View student newspaper, Ford Turnbow talked about why she has been involved with higher education ever since she was an undergraduate working toward her bachelor's degree in secondary education & health studies from Wayne State University. 
"I found that with college-aged students, I could make the most impact. I never looked back," Ford Turnbow told The CI View. "I'm a big proponent of positively impacting higher education across our country and globally to ensure I'm doing my part for as many students as possible."
---
"We're also working on bringing emergency housing options
back on campus and decreasing the transportation barrier here."
—Eboni Ford Turnbow
---
Under Ford Turnbow's leadership, the Division of Student Affairs is also working closely with Enrollment Management to make changes to the new student registration and orientation process. 
"So many campus colleagues and students have been very welcoming since my arrival," Ford Turnbow said. "There has also been lots of learning, growing and ideating on strategies to improve various aspects of the student experience. I am excited to be here. The campus is simply gorgeous, and I look forward to what's ahead here at CSUCI."
Return to the Table of Contents
© Winter 2023 / Volume 27 / Number 2 / Biannual