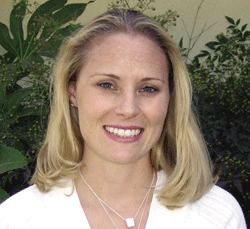 Nichole Ipach has joined the University's advancement team as director of University Development, a position that focuses on the acquisition of major gifts.
Ipach was formerly vice president of Resource and Services for Many Mansions, a Thousand Oaks-based nonprofit affordable housing organization serving Ventura County. Prior to that, she was director of development for the Food Bank of Santa Barbara County, coordinating fund-raising activities.
In her new position at the University, Ipach will be responsible for planning, managing, and executing a comprehensive major gifts fund-raising program for the University as well as building partnerships with industry and local, national, and global foundations.