Two local high school students with outstanding academic credentials have been chosen as this year's President's Scholars of California State University Channel Islands.
Kimberly Marie Tacke of Moorpark, a senior at Moorpark High School with a 4.0 grade point average, and Jacob Jones of Camarillo, a senior at Cornerstone Christian High School with a 4.32 grade point average, will each receive a four-year scholarship that covers full tuition fees at the University.
"We're very pleased that Kimberly Tacke and Jacob Jones are this year's President's Scholars," said CSUCI President Richard R. Rush. "They are both exceptional scholars and very active in their communities. We know that they are going to have a special educational experience here and I look forward to their involvement in campus life."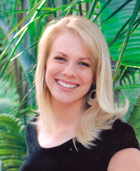 At Moorpark High School, Tacke, was a member of the National Honor Society and California Scholarship Federation, as well as a recipient of the President's Volunteer Service Award for community service. She was also active in Girl Scouts, Bible study, and competition cheerleading.
"I'm really excited to be able to attend CSUCI," said Tacke. "The campus is absolutely gorgeous. It's like a little community where everyone is friendly and makes you feel welcome. It seems like everyone there is for you, to help with student needs."
Tacke plans to major in chemistry and possibly pursue pharmacology. "I've had some health problems in my life and have received help, so I'd like to give back to the medical field to be able to help other people."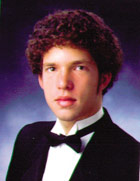 For four years in a row, Jones received academic achievement awards from Cornerstone Christian High School, as well as national scholarship awards from the United States Achievement Academy. He is also active in student ministries that serve the needy, participates in basketball, and is a member of the school band.
"I'm looking forward to attending CSUCI," Jones said. "It has the comfort and feel of a small school. Students receive focused attention from teachers. I also like the fact that CSUCI encourages involvement with the school, including programs, clubs, and courses."
Jones said he is interested in a career in physical therapy. "I'd love to help people, including athletes, overcome injuries and physical disabilities so they can live a normal life."
The CSUCI President's Scholars Program received most of its initial funding from the Pierre Claeyssens family endowment. The University is currently seeking other contributions for the program, with the goal of awarding several scholarships each year. To support the President's Scholars Program, contact Marti DeLaO, C.R.R.E., CSUCI director of donor relations, at 805-437-8919.