'Balconies, Boots, Barns & Beets'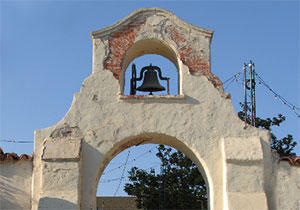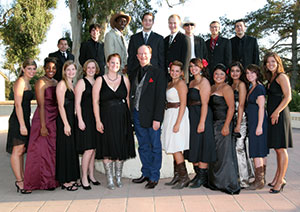 Rich traditions and location helped to make the Eighth-Annual CSUCI President's Dinner a one-of-a-kind experience that was complemented by exquisite cuisine prepared with ingredients grown exclusively in this region and a band with a fiddle player.
"Balconies, Boots, Barns & Beets" was the theme of this year's event and was a celebration of Ventura County's Rancho period heritage. The event was chaired by Linda Dullam and designed by Kathy Swor.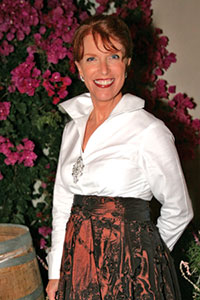 More than 400 guests filled the Olivas Adobe Historical Park in the city of Ventura for the event. Guests donned attire ranging from ruffled skirts and dresses to denim coupled with tuxedo jackets and cowboy boots to celebrate the University and show their support of its accomplishments.
The evening began with remarks from University President Richard R. Rush and Alexandra Mitchell, vice president of Student Government. Rush thanked all the sponsors who helped to make the evening a reality, including Bank of America, Rabobank, Sage Publications, and the Ventura County Star. Carol Chandler, a member of the CSU Board of Trustees, and Bob and Norma Lagomarsino were among the event's guests. Also attending the event were several members of the CSUCI Foundation Board of Directors, faculty members, staff, and students.
One of the evening's highlights was Rush's presentation of the Robert J. Lagomarsino Award to Mark Lisagor, a long-time friend of California State University Channel Islands. The award—which bears the name of Bob Lagomarsino—recognizes an individual who has contributed to and supported higher education at CSUCI.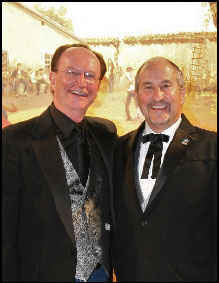 "Mark has been actively involved with the University since 1998 and is the immediate past chair of the Foundation's Board of Directors," Rush said prior to presenting the Lagomarsino Award to Lisagor.
Under Lisagor's leadership, the Foundation grew and broadened its abilities to support the highest priorities of the University. Lisagor currently serves on two University Foundation committees.
"I'm especially honored to accept this award in large part because it bears the name of someone I hold in very high regard, Congressman Lagomarsino," Lisagor said. "To me, he represented and represents everything that is fine and desirable in community service. Something to aspire to."
The four-course dinner was prepared with ingredients and recipes indigenous to the Rancho period in what is now the Ventura County region. Prior to dinner service, a silent auction was held that featured arts and entertainment tickets, a wine tour, an entry for the 2008 Dolphin Classic Golf Tournament, and a "Hearts On Fire®" diamond bangle from Van Gundy Jewelers. The evening concluded with entertainment and music played by the Goin' South Band.