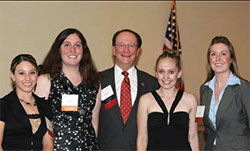 The CSUCI Business & Technology Partnership (B&TP) honored three leaders from the community and presented five students with $2,500 scholarships at its 2007 Leadership Dinner held in April at the Embassy Suites Hotel/Mandalay Beach Resort in Oxnard.

The evening was marked by inspiring words shared by each of the scholarship and award winners. Winners of the five B&TP scholarships were Ashley Canon, chemistry major; Jadona Collier, nursing major; Veronica Lazaro, nursing major; Emily Mazzucchi, biochemistry major; and Jaimee Morrison, mathematics major. To earn one of the $2,500 scholarships, students must be CSUCI transfer students from community colleges within our service area or junior status students and have business or technology related majors.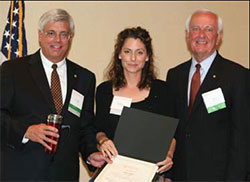 The B&TP recognized Timothy J. Gallagher, president and publisher, Ventura County Star, with the Business and Community Leader of the Year award. Dr. David Banks, director, Center for Asymmetric Warfare at Naval Base Ventura was named Technologist of the Year. CSUCI's Dr. William P. Cordeiro, director, Martin V. Smith School of Business & Economics, was honored with the Faculty Member of the Year award.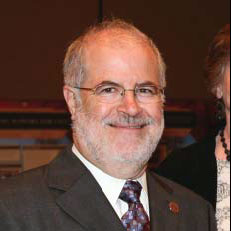 The B&TP works to foster the collaboration of technology-based and related service-based companies with the University and to promote technological excellence among its students, faculty, and staff for the benefit of the region's economy.
The Business & Technology Partnership's 2007 Leadership Dinner was sponsored by Santa Barbara Bank & Trust, Capistrano's Restaurant and Catering, Dennis and Joan Gaiser, Ron Polanski and Betsy Bourne/Morgan Stanley, Logix Development Corporation, Pacific Coast Business Times, KG Solutions, Inc., Ventura County Star, and Chair of the University's Foundation Board Wayne Davey and his wife Barbara.