The spring semester at CSUCI was busy with visits from several notable authors who presented discussions on their works.
The campus community and many from the communities that surround the University turned out for an evening with author Michael Pollan. He is the author of New York Times best seller, The Omnivore's Dilemma: A Natural History of Four Meals, and The Botany of Desire: A Plant's Eye View of the World. Nearly 350 people attended his discussion about his book and the food we cultivate and eat.
In February, the Multicultural and Women's & Gender Student Center hosted author Dr. Gerald Horne as part of its Celebration Series. Horne is the author of Black and Brown: African Americans and the Mexican Revolution, 1910-1920. He spoke about race relations between African Americans and Latinos.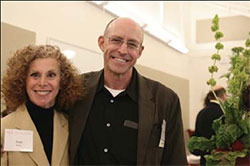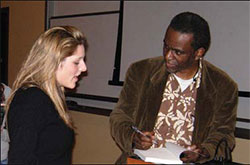 Also in February, Author Jim Newton, and Los Angeles Times editor, was on campus and shared his insight on Supreme Court Justice Earl Warren. He is the author of Justice for All: Earl Warren and the Nation He Made. Also on campus for an evening lecture in early April was author Chris Mooney, who wrote New York Times Bestseller, The Republican War on Science.