Chosen as 2007 President's Scholars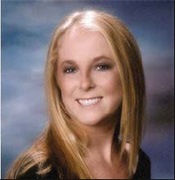 There will be four students joining the campus community in the fall who were chosen for the prestigious President's Scholars award at California State University Channel Islands. This is the greatest number of prestigious President's Scholarships issued for a single year in the history of the University.
This year's President's Scholars are Brad Jashinsky of Simi Valley, Kristen Perez of Bakersfield, Brandon Dowling of Palmdale, and Ryane Cox of Vista.
"I fell in love with this campus as I saw the past, present, and future of the University during a tour of campus," explained Jashinsky. "I believe that everyone who attends CSUCI has the ability to be an individual instead of a number, and to create a path of education that is right for them thanks to the support of the instructors and administrators who allow for individuality."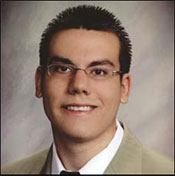 Jashinsky is a graduate of Santa Susana High School, where he carried a grade point average of 4.14. He has experience working for a Web site design company and in software development. Jashinsky plans to pursue a degree in computer science with a minor in business to prepare him to achieve his career goals in the Internet industry.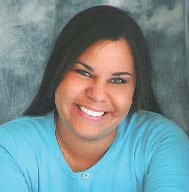 Also attending the University in the fall as a President's Scholar is Kristen Perez, a graduate of Highland High School. She plans to study abroad and is interested in pursing a degree in education and possibly becoming a bilingual teacher. Perez was involved in mock trial through her high school years, and looks forward to starting classes in fall and "meeting fellow dolphins."
Brandon Dowling enters CSUCI with the goal of becoming a prosecuting attorney. During his years at Paraclete High School he was a participant in mock trial, the vice president of the Junior Statesmen of America, and a Golden Boys' State Delegate. Dowling maintained a 4.07 grade point average, and will study political science or psychology while at CSUCI.
Marine biology is going to be the focus of Ryane Cox when she comes to CSUCI in the fall. Cox is a graduate of Vista High School, and while there she was a high school Scholar Athlete and the captain of the volley team. She also is a life member and volunteer at the Vista Historical Society and Museum.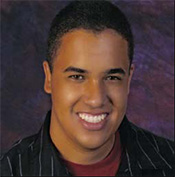 "I am looking forward to attending CSUCI, and I hope that I can bring something positive to the campus," Cox said.
This year the University Foundation was able to increase its total scholarship allocation to approximately $150,000. However, the increase came from unexpended endowment earnings that may not be sustainable for the immediate future. This increase provided funds to name four incoming freshman as President's Scholars. Each President's Scholar receives full resident fees, a $600 per semester credit at the University book store, and the use of a laptop computer. The scholarship is renewable for four years.
"We are pleased to award four deserving students as President's Scholars," said University President Richard R. Rush. "An increase in endowment earnings allowed us to name four President's Scholars this year, and we look forward to continuing this practice and recognizing exceptional students.
The CSUCI President's Scholars Program received much of its initial funding from the Pierre Claeyssens family endowment. To support any scholarship program at CSUCI, contact Marti DeLaO, C.F.R.E., CSUCI director of Advancement and Foundation Operations, at 805-437- 8919.