Proposition 1D Money Paves the Way for Expansion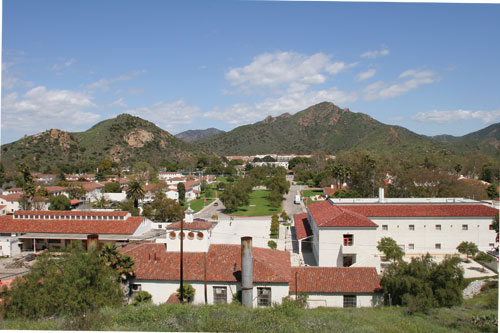 The single largest allocation of state funding to date for California State University Channel Islands was granted this past fall when voters approved the passage of Proposition 1D, a measure that will fund facilities improvements at public schools and universities statewide.
Of the $10.4 billion authorized by Proposition 1D, $690 million was allocated to the California State University system, and of that nearly $62 million -- or almost 10 percent -- was designated by the Chancellor's Office to be directed to CSUCI. The money is earmarked for major projects that will allow the young campus to accommodate growing enrollment demand by upgrading aging infrastructure and ensuring students have access to state-of-the-art technology and facilities.
"It will be like upgrading a Model T to a Toyota Prius," explained Deborah Wylie, associate vice president of Operations, Planning & Construction at CSUCI.
 "This money will bring us to the starting blocks in 2010 to really begin expanding this campus. Without the Proposition 1D money this campus would not be able to expand and accommodate more students," she said.
Since the University opened in 2002, it has met and exceeded student enrollment goals each year. For the fall semester there were 3,123 students enrolled and that number is estimated to reach 15,000 students by the year 2025.
The growing number of students, faculty, and staff creates a critical need for increased capacity in the electrical, heating and cooling, telecommunications, water, wastewater, and drainage infrastructure.
"Think of the current demand and capacity for electricity on this campus like drinking through a straw," Wylie explained. "Right now the entire campus is pulling electricity through something that's like a red stirring straw. Upgrading the electrical infrastructure will be like giving campus a fatter straw."
The upgrades to the electrical system will increase the capacity and allow the campus to grow, but it also will make the system much more energy efficient -- which coincides with CSUCI's commitment to being a green campus.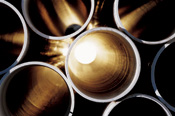 The "underground spaghetti" of sewer, potable water, reclaimed water, telecommunications and electrical lines will be upgraded in phases over a 30-month period that will likely begin in the spring of 2008, Wylie said. Upgrades must be done in phases so that there is no disruption to the academic schedule due to campus closure.
Of the nearly $62 million allocated to CSUCI, $50 million will be used for infrastructure upgrades. Wylie said the more than 11 miles of lines and pipe that will be upgraded won't be visible on a daily basis, but are imperative for the upcoming years of expansion anticipated for the young University.
Money from Proposition 1D also will help with an expansion of the new Nursing Program at Cal State Channel Islands.
For many years now, the State of California has been experiencing a tremendous shortage in the nursing field. To address this statewide issue, beginning in the fall of 2007, the Cal State Channel Islands Nursing Program will accept its first students. Funding for some of the facilities and equipment necessary for this program also will come from Proposition 1D.
Specifically, money from Proposition 1D will be used for the construction of a nursing simulation laboratory. When it is built, this lab will be the only one of its kind in the region. The laboratory will have human simulators, which will allow faculty to set up specific scenarios for students to practice their nursing skills and receive actual reactions from their "patients" in a risk-free environment.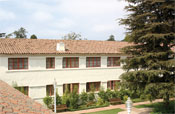 "This lab enables every student to have the same experience," explained Karen Jensen, associate professor and director of the Nursing Program. For example, when students study how to treat someone in shock they don't always come in contact with a patient in the hospital who is in shock, Jensen said. The computers in the simulation laboratory can be programmed to provide that specific experience.
The 2006/2007 allocation of the Proposition 1D funding was $5.3 million, and it is already in use. The balance of the nearly $62 million is expected sometime this summer.
"I used to worry about future outages on campus," and how the campus' infrastructure would handle the increased use, Wylie said with a smile. "With the money from Prop. 1D, there's a light at the end of the tunnel."
How CSUCI will spend its nearly $62 million: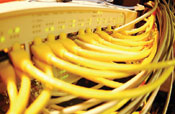 $50 million = Infrastructure upgrades: A new central heating and cooling system for the entire campus; conversion of all landscape irrigation to reclaimed water; increased electrical capacity; upgraded potable water, wastewater, sewer, telecommunications and natural gas pipes and lines.
 $3 million = Equipment and furniture for the John Spoor Broome Library.
$1.39 million = Development of a design for the new campus entry roadway, necessitated by the expansion of Lewis Road from two lanes to four.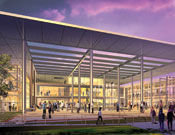 $1.2 million = Design and construction of the Nursing Program's simulation lab.
$1.9 million = Development of a design for North Hall, which is located just north of University Hall that will provide additional faculty and staff office space.
$3.7 million = Capital renewal: New roofs for Malibu Hall, Arroyo Hall, Ironwood and possibly Sage halls.