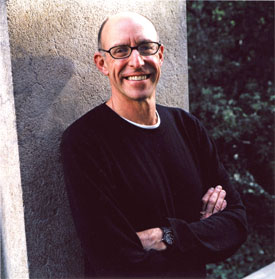 California State University Channel Islands has scheduled highly acclaimed author Michael Pollan to give a presentation titled "How to Eat in a Fast Food World" at 7 p.m. on April 26 in Malibu Hall. The event is free and open to the public.
Pollan, author of New York Times bestseller "The Omnivore's Dilemma: A Natural History of Four Meals" and "The Botany of Desire: A Plant's Eye View of the World," will discuss the food we eat, cultivate and raise.
Pollan's lecture is sponsored by CSUCI's English, Sociology, History, Biology, ESRM programs, and The Martin V. Smith School of Business & Economics.
Pollan is a frequent contributor to the New York Times Magazine and his work was recently featured in its January cover story about "Nutritionalism." He is the Knight Professor of Journalism at the University of California Berkley.