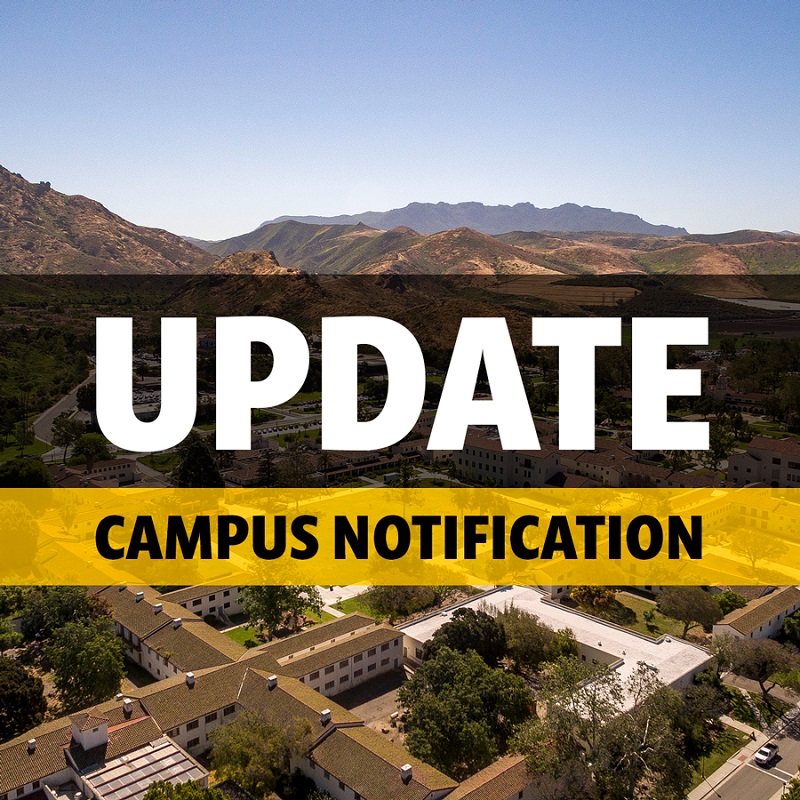 Nov. 13, 2018- Out of concern for the well-being of our students, faculty and staff, the University has made a decision to close the campus on Wednesday, Nov. 14. Resident students can continue to access dining and student health services as needed on Wednesday.
Additionally, classes will be suspended until after Thanksgiving and will resume on Monday, Nov. 26.
The campus is currently safe and is not under any evacuation orders and will be open Nov. 15-21; employees should report to work as scheduled.
A list of frequently asked questions for the campus community will be available Thursday on the website.