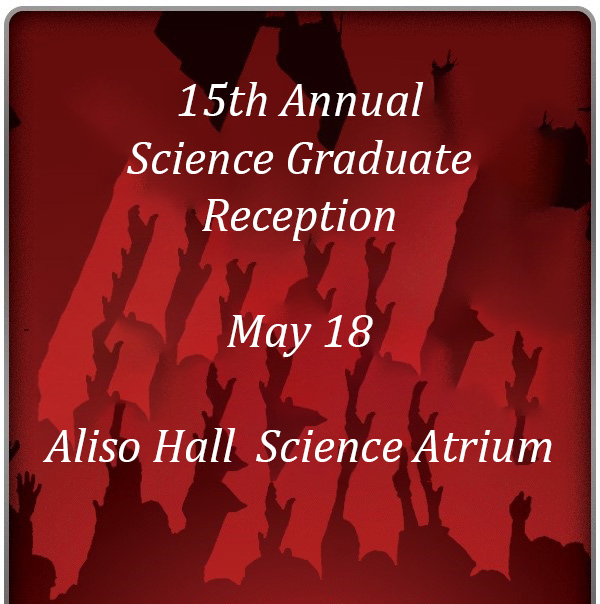 May 13, 2019 - The Biology program will host its annual Science Graduates Reception for the 15th year this Saturday, May 18, immediately following the 3 p.m. Commencement ceremony.
The Biology program has hosted the reception every year, inviting not only Biology graduates, but Applied Physics, Chemistry and ESRM graduates as well as their guests, the programs' faculty and staff, and various administrators. 
The Biology and Chemistry programs conceived the idea in 2004 and the event has gone from a modest group to over 300 invitees this year, in addition to 80 faculty and staff.
For more information contact Jessica Dalton at 805-437-2779 or jessica.dalton@csuci.edu.