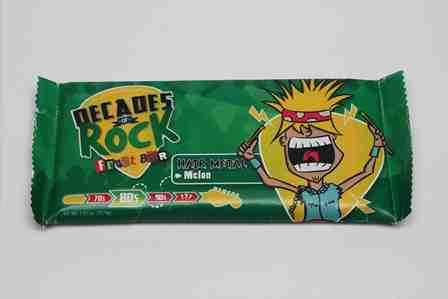 Camarillo, Calif., Oct. 23, 2013 – The Art Program at CSU Channel Islands (CI) is pleased to present I'd Like My Crayons Back, Please, a solo student graphic design exhibition expressing how growing up doesn't mean having to give up your childhood.  The exhibition, by CI senior Erik Scoggan, will be on display Thursday, Nov. 7, through Friday, Dec. 13, in the CI Grad Wall Gallery.  A free, public opening reception with the artist will take place Thursday, Nov. 7, from 6 to 8 p.m.
Scoggan believes that "childhood is the most vital part of our creative life and the time when we begin developing and building a sense of curiosity about the world."  Utilizing graphic design techniques, Scoggan taps into popular culture, literature, personal experience and his "inner child" to create playful posters and witty product packaging.  His work invites viewers to re-inhabit the playground of their imagination. 
The Grad Wall Gallery is CI's newest exhibition space, intended to show off the work of some of the Art Program's finest graduating seniors.  The Grad Wall is located in Napa Hall, Room 1154, on Ventura Street on the CI campus.  Regular gallery hours are Monday through Friday, 9 a.m. to 5 p.m.  For additional information, contact the CI Art Program at 805-437-2772, email art@csuci.edu, or visit http://art.csuci.edu/gallery. 
Limited parking is available on campus with the purchase of a $6 daily permit; follow signs to the parking permit dispensers. Free parking is available at the Camarillo Metrolink Station/Lewis Road with bus service to and from the campus.  Riders should board the CI Vista Bus to the campus; the cash-only fare is $1.25 each way. Buses arrive and depart from the Camarillo Metrolink Station every 30 minutes from 7 a.m. to 10 p.m. Monday through Friday. For exact times, check the schedule at www.goventura.org.
# # #
About California State University Channel Islands
CSU Channel Islands (CI) is the only four-year, public university in Ventura County and is known for its interdisciplinary, multicultural and international perspectives, and its emphasis on experiential and service learning. CI's strong academic programs focus on business, sciences, liberal studies, teaching credentials, and innovative master's degrees. Students benefit from individual attention, up-to-date technology, and classroom instruction augmented by outstanding faculty research. CI has been designated by the U.S. Department of Education as a Hispanic-Serving Institution and is committed to serving students of all backgrounds from the region and beyond. Connect with and learn more by visiting CI's Social Media.