Camarillo, Calif., Jan. 28, 2014 – CSU Channel Islands (CI) will welcome author, playwright, screenwriter and alumnus George D. Morgan (B.A. English, 2010) back to campus for a reading of his acclaimed new biography, "Rocket Girl: America's First Female Rocket Scientist."  The reading, on Thursday, Feb. 6, at 7:30 p.m. in Aliso Hall 150, is free and open to the public.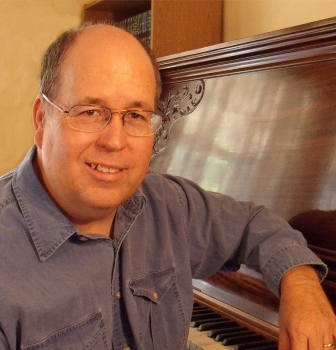 Morgan's book, which he developed as a student in CI's English/Creative Writing program, reveals the remarkable true story of his mother, Mary Sherman Morgan, America's first female rocket scientist and an unheralded heroine in the Space Race.  A poor farm girl with no college degree but an extraordinary talent for chemistry, Mary Morgan went on to invent hydyne, the rocket fuel that launched the nation's first satellite, Explorer 1.  However, while her collaborator on the project, German rocket scientist Wernher von Braun, went on to become a high-profile figure in NASA's space program, Mary Morgan's contributions fell into obscurity. 
"After my mother passed away in 2004, I submitted her obituary to the Los Angeles Times," Morgan said.  "They refused to print it on the grounds they could not verify any of its information.  That's when I really began to realize how slippery recorded history can be.  I made a vow then and there that I would find a way to write my mother into the history books where she belonged."
"Rocket Girl" recounts a son's journey to uncover his mother's lost professional and personal legacy – a legacy buried deep under a lifetime of secrets.  Blending a fascinating personal history with dramatic historical events taking place on the world stage, George Morgan's compelling narrative brings long-overdue attention to a modest but brilliant woman whose work proved essential for America's early space program.
Morgan's book has been heralded as "a dramatic, suspenseful tale" by Scientific American and "a compelling read" by Publishers Weekly and has been featured as a recommended read by the Washington Post, Slate, the BBC, and Discover magazine.  Published in July by Prometheus Books and distributed by Random House, "Rocket Girl" was featured as one of Amazon's recommended books and is available from all bookselling outlets.  
A resident of Santa Paula, Morgan is an accomplished author, playwright and screenwriter who also owns a successful insurance agency in Oxnard.  He has written more than a dozen stage plays and musicals, including "Nevada Belle," "Thunder in the Valley," and "Second To Die," which was adapted into a film.  His screenplay "Short Line" won first place in the 2007 International Family Film Festival. 
As the Playwright in Residence at Caltech, Morgan has created a trilogy of science-themed plays.  The first, "Rocket Girl" in 2008, formed the basis for his mother's memoir.  The second, "Pasadena Babylon," premiered in 2010 and was a semi-finalist in the Sundance Institute's Alfred P. Sloan science playwriting contest.  The third as-yet-untitled play now in development relates the story of the Pons/Fleischmann cold fusion controversy of 1989.  He's also currently in negotiations to mount a production of a play he co-wrote on the life of film director Frank Capra.
Morgan is the author of two other novels, "Moon Hunter" and "The Hamlet Syndrome," and is an active member of both the Dramatists Guild and the Writers Guild of America.  In June, he will receive his MFA from the University of California's Palm Desert writing program.  He and his wife, Lisa, have six grown children in a "yours-mine-and-ours family" and two adopted foster children.
"It's a great honor to do a reading at CSU Channel Islands," Morgan said.  "The truth is this book would not exist without the training and faculty support I received there.  It's not an exaggeration to say CI changed my life.  I had no formal training as a writer and I knew I did not yet have the skills to accomplish my goal of researching and bringing forth my mother's lost legacy.  I think the English/Creative Writing program is an undiscovered gem, and I predict we will see a number of successful writers being developed there."
Sponsored jointly by CI's English, Chemistry, Biology and Computer Science programs, Morgan's reading represents CI's interdisciplinary approach that encourages students to think across borders and combine the study of subjects such as science, literature, creative writing and technology.
Limited parking is available on campus with the purchase of a $6 daily permit; follow signs to the parking permit dispensers.  Free parking is available at the Camarillo Metrolink Station/Lewis Road parking lot in Camarillo with bus service to and from the campus.  Riders should board the CI Vista bus to the campus; the cash-only fare is $1.25 each way.  Buses arrive and depart from the Camarillo Metrolink Station every 30 minutes, Monday through Friday.  For exact times, check the schedule at www.goventura.org.
For more information, visit Morgan's personal website at www.georgedmorgan.com or email wgawriter@aol.com, or contact Brad Monsma, Chair of the CI English Program, at 805-437-8948 or brad.monsma@csuci.edu.
# # #
About California State University Channel Islands
CSU Channel Islands(CI) is the only four-year, public university in Ventura County and is known for its interdisciplinary, multicultural and international perspectives, and its emphasis on experiential and service learning. CI's strong academic programs focus on business, sciences, liberal studies, teaching credentials, and innovative master's degrees. Students benefit from individual attention, up-to-date technology, and classroom instruction augmented by outstanding faculty research. CI has been designated by the U.S. Department of Education as a Hispanic-Serving Institution and is committed to serving students of all backgrounds from the region and beyond. Connect with and learn more by visiting CI's Social Media.