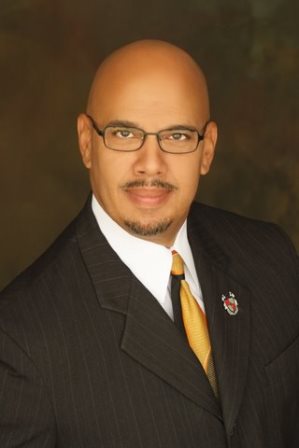 Camarillo, Calif., March 11, 2014 – The California State Senate today confirmed Gov. Jerry Brown's appointment of Dr. Wm. Gregory Sawyer, Vice President for Student Affairs at CSU Channel Islands (CI), to the California Student Aid Commission (the Commission) with a 4-0 vote.  Sawyer, a university administrator and educator for 35 years, will serve as the sole representative of the CSU system on the 15-member commission.
The Commission is the principal state agency responsible for administering financial aid programs for students attending public and private universities, colleges, and vocational schools in California.  The Commission's mission is to make education beyond high school financially accessible to all Californians.  In addition to providing financial aid policy analysis and leadership, commission members advise state and national elected officials on financial aid issues, and advocate for public and private university systems, students and communities.
"I'm very excited to be able to act as an advocate for the financial aid needs of students in the CSU and throughout the state of California," Sawyer said.  "As commissioners, it's our priority to get the money allocated to those students who need it as well as to communicate clearly, intentionally and precisely about the process, so everyone who wants to attend college understands how to acquire the financial support in order to earn their degree."
Sawyer, 59, joined CI as its first Vice President for Student Affairs shortly before the University opened its doors in 2002.  He helps create, direct and assess co-curricular programs and services that enhance the University experience and encourage learning beyond the classroom.  He oversees the Division of Student Affairs (DSA), which includes Associated Students Incorporated, Housing & Residential Education, Student Life, and Wellness & Athletics, as well as a number of programs that emphasize leadership, service and diversity.
Affectionately known on campus as "Doc," Sawyer makes himself highly visible and accessible to students.  He holds a popular semi-annual event called "Smooth Talk with Doc" to answer students' questions and solicit feedback and personally runs student leadership retreats, speech tournaments, the Student Advisory Board on University Life (SABUL), and student assistant training sessions.  He's also a favorite instructor in the Communication department, where he teaches public speaking courses, and in the Psychology department, where he co-teaches a leadership course.
Before coming to CI in 2002, Sawyer served as founding Dean of Student Services at Florida Gulf Coast University for seven years and Dean of Students at University of North Texas for five years.  He earned a Ph.D. from University of North Texas, an M.A. from Eastern New Mexico University and a B.A. from Mount Union College, in Alliance, Ohio.  Sawyer is also a recipient of numerous state, regional and national awards, including the 2011 Scott Goodnight Award for Outstanding Performance as a Dean/Vice President from the National Association of Student Personnel Administrators (NASPA).
For more information on the California Student Aid Commission visit http://www.csac.ca.gov/.
# # #
About California State University Channel Islands
CSU Channel Islands (CI) is the only four-year, public university in Ventura County and is known for its interdisciplinary, multicultural and international perspectives, and its emphasis on experiential and service learning. CI's strong academic programs focus on business, sciences, liberal studies, teaching credentials, and innovative master's degrees. Students benefit from individual attention, up-to-date technology, and classroom instruction augmented by outstanding faculty research. CI has been designated by the U.S. Department of Education as a Hispanic-Serving Institution and is committed to serving students of all backgrounds from the region and beyond. Connect with and learn more by visiting CI's Social Media.