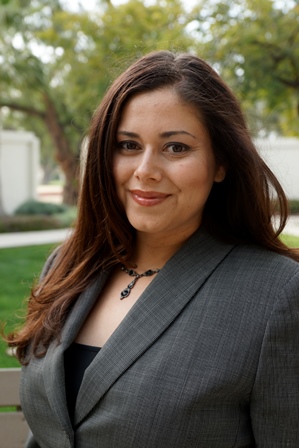 HSI
CI has taken a lead role in a national organization dedicated to helping Hispanic-serving institutions or HSIs.
In March of 2016, CI will become the first of the CSU campuses to host the Alliance of Hispanic Serving Institution Educators (AHSIE), a nonprofit organization dedicated to sharing best practices of Hispanic-serving institutions or HSIs.
HSI is a term used by the federal government to describe colleges and universities like CI that serve a significant number of Hispanic and other low-income students who are often the first in their families to pursue a college education.
HSIs become eligible to compete for federal grants when a set of criteria are met including the total amount of financial aid awarded to low-income students and when the enrolling undergraduate student body is at least 25 percent Hispanic.
In 2013-2014, CI was one of 409 HSIs across the nation, with almost 300 more considered "emerging" HSIs, which means they nearly meet the criteria of Hispanic and low income students to become HSIs. 
Federal grants are available to these colleges and universities because relative to other institutions of higher education, Hispanic-serving institutions are underfunded.
In addition to CI being chosen as the site of the 8th Annual AHSIE Best Practices Conference, CI Director of Hispanic Serving Institution Initiatives Amanda Quintero, Ph.D., was just elected president of AHSIE.
A first-generation college graduate herself, Quintero is a powerful advocate for historically underrepresented minority groups in higher education and hopes to grow the reach of AHSIE nationally.
"Having just attained 501(c)(3) nonprofit status, I will work with a 15-member volunteer council to help set up the organizational structure for long-term success," Quintero said. "The council will also focus our efforts on seeking sponsors for important initiatives such as the AHSIE Student Scholarship program."
AHSIE works closely with other national organizations like the Hispanic Association of Colleges and Universities (HACU) the primary advocacy group for funding to HSIs, and Excelencia in Education, an organization that researches Latino student success in higher education to inform educational policy.
AHSIE is working closely with these organizations, as well as, the U.S. Department of Education to have a presence at the 2016 conference in Camarillo.
Quintero explained that HSIs are becoming more important because they reflect a larger trend in society that needs an active response from colleges and universities.
"Unlike special-purpose institutions for example, historically black colleges and universities, which are guided by an institutional mission to explicitly serve a specific student population, Hispanic-serving institutions happen organically," she said. "They become HSIs because of national demographic shifts in the diversity of the enrolling undergraduate student population. The steady growth of HSIs is changing the higher education landscape. Our nation's colleges and universities must be proactive to make sure that all students at HSIs excel and graduate."
By 2044, the U.S. Census indicates that non-whites will comprise more than half of the U.S. population.
"There is a national interest to reduce the disparities in college completion and increase the academic success of Latinos because they are the largest and fastest growing segment among minority groups in the U.S.," Quintero said. "From a public policy perspective, the U.S. census projection sheds light on the important role that Hispanic Serving Institutions have on shaping the economic future of our nation and our global competitiveness."
# # #
About California State University Channel Islands
CSU Channel Islands (CI) is the only four-year, public university in Ventura County and is known for its interdisciplinary, multicultural and international perspectives, and its emphasis on experiential and service learning. CI's strong academic programs focus on business, sciences, liberal studies, teaching credentials, and innovative master's degrees. Students benefit from individual attention, up-to-date technology, and classroom instruction augmented by outstanding faculty research. CI has been designated by the U.S. Department of Education as a Hispanic-Serving Institution and is committed to serving students of all backgrounds from the region and beyond. Connect with and learn more by visiting CI's Social Media.