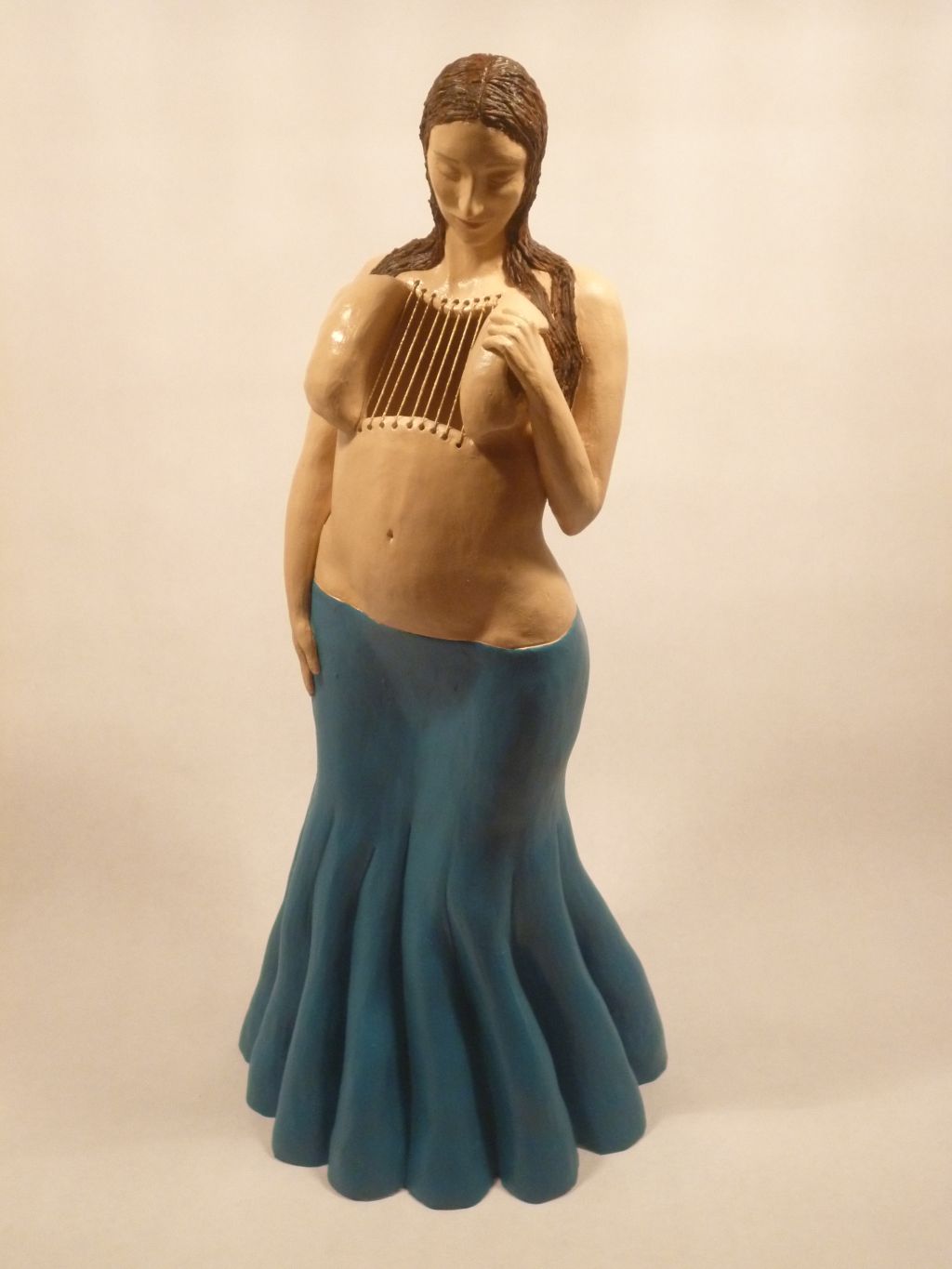 Camarillo, Calif., Nov. 5, 2015 – Los Angeles neon artist Michael Flechtner plays with fire. "I'm one of a handful of neon artists who blows his own glass," Flechtner said. "You're dealing with a substance that's 1700 degrees Fahrenheit. And with neon, you're adding high voltage, high vacuum and gases."
Flechtner's exhibit, "This is Not a Neon Sign" will be on display with two other exhibits at CSU Channel Islands (CI) beginning Nov. 9 and running through Dec. 4. A reception for all three exhibits will be from 6 to 8 p.m. on Thursday, Nov. 12 in the Napa Gallery on campus.
Flechtner's work in neon will be shown in the Napa Gallery while "88 Miles" will be in the Palm Temporary Gallery and "Chambers of the Heart" will be shown on the Grad Wall, which features CI alumni artists.
"This is Not a Neon Sign" is Flechtner's colorful commentary on anything and everything that inspires him. "I have a fascination with words, language, imagery and how all these things can be organized to convey humor, wonder, mystery and a love of the creative process," Flechtner said.
Flechtner, 64, grew up in a small town in Northern Ohio, where he was always fascinated with fire, science, electricity and colored lights. "I'd go to church and see light streaming through the stained glass window, Christmas lights, Jell-O," he said with a laugh. "It's like a carry-through from my interest as a child."
He enrolled in art school to work in sculpture, then attended a lecture about using neon as material for fine art. He was hooked. When Flechtner came out to the West Coast and visited the Museum of Neon Art in Los Angeles, he was "gob-smacked and inspired," he said. After moving to Los Angeles, he got a job at a neon sign shop in North Hollywood.
"During the day I'd make pizza and 'open' signs," he said. "At night my boss would let me use the space for my artwork." Flechtner now shows his work nationally and internationally, including in the Museum of Neon Art, and in 2010 was commissioned to design a postage stamp for the United States Postal Service known as the "Celebrate!" stamp.
The show in the Temporary Palm Gallery is about the power of printmaking. "88 Miles" is a collaborative show of socio-politically themed silk-screen prints by students at CI, CSU Long Beach and CSU Northridge.
"The show is titled '88 Miles' because that is the physical distance between our three campuses," said Assistant Art Professor Jasmine Delgado. "Our screen print area is so new, about two years old, that I wanted to create a connection with other campuses that have a long-standing print program."
Printmaking has always been a medium of the people because printing multiple copies means greater accessibility and influence to larger groups of people, she said.
"Historically, prints were used to inform the public about a variety of social issues," she said. "Today, there has been a resurgence of interest in traditional hand-created prints. Much like the prints of the past, artists are using bold imagery and graphics to engage the public about a variety of topics. Even in an age of instant information, a well designed print existing in a public space will grab a viewer's attention."
"Chambers of the Heart" is an exploration of human emotion, according to ceramic artist Megan Shaye Johnson, a 2015 CI graduate. "Some people keep their feelings locked away deep inside so they do not interfere with everyday life," she said. "Others wear their heart on their sleeve, allowing you to see exactly what they are feeling.  Whether we are hiding our deep emotions or displaying them for the world to see, everyone feels something.  Emotions of the heart are universal."
# # #
About California State University Channel Islands
CSU Channel Islands(CI) is the only four-year, public university in Ventura County and is known for its interdisciplinary, multicultural and international perspectives, and its emphasis on experiential and service learning. CI's strong academic programs focus on business, sciences, liberal studies, teaching credentials, and innovative master's degrees. Students benefit from individual attention, up-to-date technology, and classroom instruction augmented by outstanding faculty research. CI has been designated by the U.S. Department of Education as a Hispanic-Serving Institution and is committed to serving students of all backgrounds from the region and beyond. Connect with and learn more by visiting CI's Social Media.