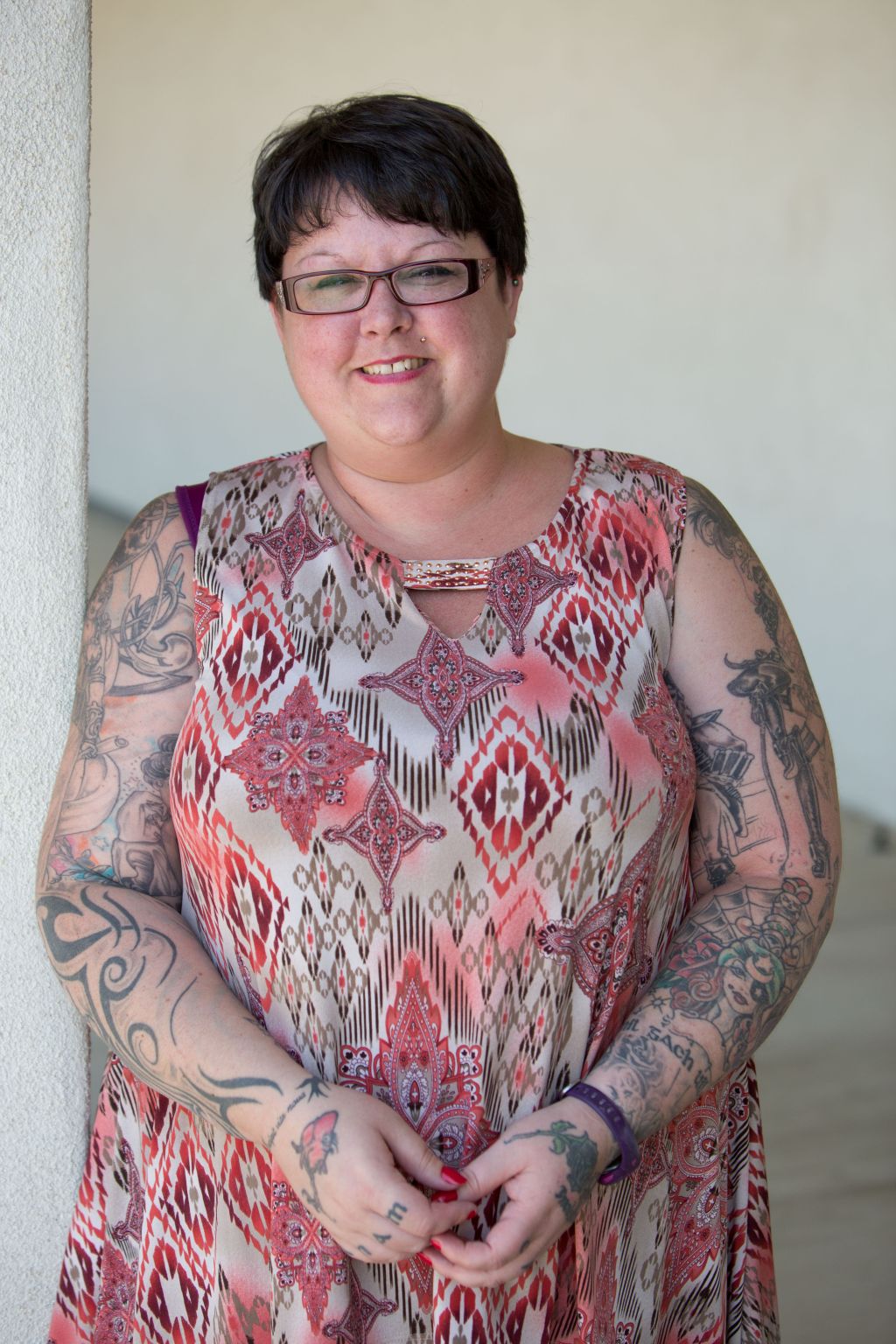 Camarillo, Calif., Dec. 3, 2015 – CSU Channel Islands (CI) Assistant Librarian Colleen Harris-Keith, Ed.D., found a big question mark in the world of library science, and decided to find the answer.
Her efforts won her one of the most prestigious research awards offered by the American Library Association, "The Jesse H. Shera Award for Distinguished Published Research."
"Here at CI, I teach students research practices, so it's nice to see that not only do I teach good research practices, I may be a good researcher myself!" Harris-Keith said.
Good research starts with a question. Harris-Keith's question had to do with what previous library jobs helped library deans or directors acquire the skills they needed to be effective at running a library.
"Previous research has identified what the 25 leadership skills and 25 leadership qualities make a good library dean or director, but what we don't know is where these library directors actually developed those skills," Harris-Keith said.
Harris-Keith's research paper title is a mouthful: "The Relationship between Academic Library Department Experience and Perceptions of Leadership Skill Development Relevant to Academic Library Directorship," but the bottom line was, she wanted to know what previous work experience helped library directors develop leadership skills like fundraising, budgeting, management, interpersonal relations, etc.
Research is thorough, so Harris-Keith contacted every single library director at every single U.S. university that offers a master's degree in any subject – a total of 724 universities.
She found email addresses for 666 universities, contacted all of them, and got 296 responses, which is a good response in the world of research, about 40 percent. The results surprised her.
"After all the data collection and number-crunching, it turns out library directors don't get to practice any of those skills until they become directors," she said. "I thought directors would have much more experience with these skills instead of learning them on the job."
As a result of Harris-Keith's research, library workers with aspirations to lead a library someday have a better idea of the skills they might want to pursue through a workshop if their current library job doesn't provide the experience they need to move up the career ladder.
"For example, if there is a librarian who works in reference, we know they may be lacking in the skill of budget management," she said. "That would direct us to pick up a course or two in accounting."
The Association of College and Research Libraries offers professional development workshops all the time so librarians can fill in those skill gaps, Harris-Keith said.
And, like all good researchers, the project led to more questions, so the next iteration of her survey will query library directors about relevant skills they gained from non-library jobs. She also plans to widen the scope of her research by including community colleges and bachelor's degree-granting universities.
Harris-Keith will be honored at the American Library Association's Midwinter Conference in Boston, Mass., in January.
# # #
About California State University Channel Islands
CSU Channel Islands(CI) is the only four-year, public university in Ventura County and is known for its interdisciplinary, multicultural and international perspectives, and its emphasis on experiential and service learning. CI's strong academic programs focus on business, sciences, liberal studies, teaching credentials, and innovative master's degrees. Students benefit from individual attention, up-to-date technology, and classroom instruction augmented by outstanding faculty research. CI has been designated by the U.S. Department of Education as a Hispanic-Serving Institution and is committed to serving students of all backgrounds from the region and beyond. Connect with and learn more by visiting CI's Social Media.