Camarillo, Calif., April 14, 2015 – The former chief operating officer of the company responsible for the UGG, Teva and Sanuk brands, Zohar Ziv, has joined the CSU Channel Islands (CI) Foundation along with Camarillo businessman Chris Meissner, president of Meissner Filtration Products, Inc.
"Our Foundation board gains considerable strength with the addition of these two business leaders," said CI President Richard Rush. "Both men have a wealth of connections and experience from building businesses with a global vision. Their expertise and leadership will be invaluable as we continue to grow this University."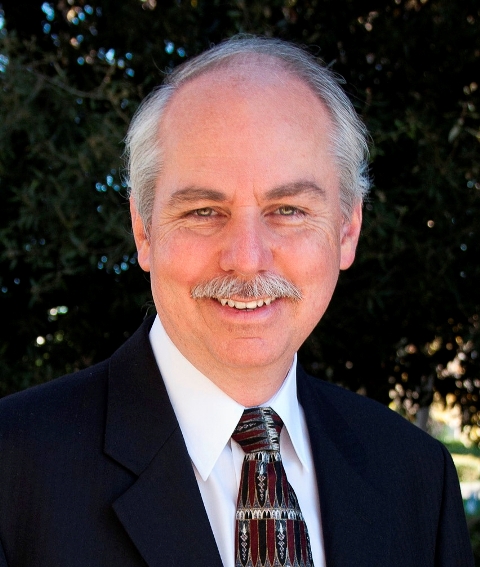 Meissner, 55, runs a worldwide company that manufactures, supplies and services advanced microfiltration products and single-use systems.
Meissner is a native of Southern California who graduated from Santa Clara University in Northern California with a degree in mechanical engineering.  He established Meissner Filtration Products, Inc. in 1989.
The Camarillo businessman is enthusiastic about a university that pushes the bar toward national prominence and academic excellence.
"Ventura County has been hungry for such a university for a long time, and I'm proud to be in a position to help the University grow," he said.
In his own company, Meissner has seen an increased demand for educated workers, especially in the fields of engineering; chemistry; computer science; microbiology; graphic arts and web development.
Meissner has a personal stake in CI as his son, Eric, is finishing up a dual degree at CI: a Masters in Business Administration and a Masters in Biology.
Ziv, 62, of Santa Barbara, recently retired as the COO of Deckers Outdoor Corporation, the footwear parent company of the UGG, Teva and Sanuk brands. Ziv helped take the company from a $250 million to a $1.8 billion enterprise.
He was born and raised in Israel for 22 years, then moved to Asia for two years where he met his wife, an American, whom he followed to the U.S.
Ziv is drawn to CI for many reasons, not the least of which is the fact that more than 50 percent of CI undergraduates are the first in their family to attend college.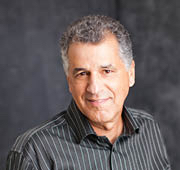 "It really speaks to my background," Ziv said. "I was born in Israel and my parents were minority Yemenite origin. My mom had a sixth grade education and my dad had an eighth grade education. I know what it is to be a minority. I know what it is to have no education, and what education gives you."
Ziv's undergraduate alma mater is California State University Northridge, where he earned a degree in Accounting. He attended Santa Monica City College and later received his Masters of Business Administration in International Management from American Graduate School of International Management.
Ziv said another one of his goals is to raise CI's profile in Santa Barbara so that potential students know they have another choice for higher education in the neighboring county.
"I believe that education is the key to healing the world," he said.
President Rush said he looks forward to working on the board with Meissner and Ziv.
"These two board members know what it means to realize a vision," Rush said. "That's exactly what CI needs as this University continues to fully achieve its potential."
The CSU Channel Islands Foundation was established in 1996 to raise private funds to support the University's strategic agenda, mission and growth. Because state funds alone are not enough, the Foundation is a catalyst and conduit through which gifts and endowment income flow to provide immediate and long-term support of the University. The Foundation also assists the University by creating strong relationships with alumni, friends and partners in the state of California who seek to use their goodwill and influence for the strengthening of CI's mission and goals. For more information, visit http://www.csuci.edu/impact/index.htm.
# # #
About California State University Channel Islands
CSU Channel Islands (CI) is the only four-year, public university in Ventura County and is known for its interdisciplinary, multicultural and international perspectives, and its emphasis on experiential and service learning. CI's strong academic programs focus on business, sciences, liberal studies, teaching credentials, and innovative master's degrees. Students benefit from individual attention, up-to-date technology, and classroom instruction augmented by outstanding faculty research. CI has been designated by the U.S. Department of Education as a Hispanic-Serving Institution and is committed to serving students of all backgrounds from the region and beyond. Connect with and learn more by visiting CI's Social Media.