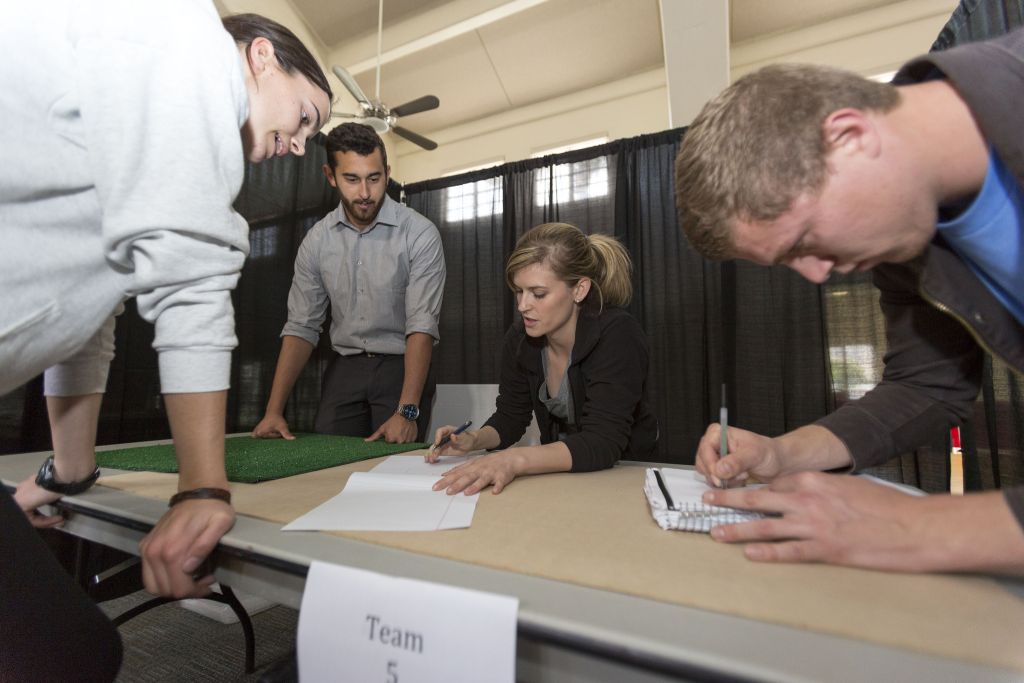 Camarillo, Calif., Nov. 5, 2015 – After a brief presentation and a "get ready, get set, GO!" several teams of CSU Channel Islands (CI) students and faculty will put their heads together, draw, design and build a prototype designed to make the world a better place.
Here's the catch for CI's rally-style "Social Business Innovation Challenge": None of the teams will know what they're building until minutes before the competition begins.
The contest, which will award cash prizes, will take place from 3 to 6 p.m. Thursday, Nov. 12 in CI's Grand Salon. About 75 students from different disciplines are expected to compete.
"We are encouraging students to form diverse teams with members from different majors, classes and academic years in order to spur creativity and innovation" said Assistant Professor of Marketing Susan Andrzejewski, Ph.D., who organized the challenge.
All of the teams will get the same materials (for example, last year the competitors were given Astroturf, a bucket, plywood, glue and some other quirky materials) and teams will be asked to come up with a useful item that aligns with social business principles. "Creativity and innovation in social business is so important," said Andrzejewski. "It can help to solve numerous societal problems."
During the first Innovation Challenge last year, teams were asked to build a prototype for a sustainable home. For this year's challenge, Andrzejewski took the social responsibility theme even further by joining forces with CI's California Institute for Social Business (CISB), which is headed by Professor of Political Science Andrea Grove, Ph.D.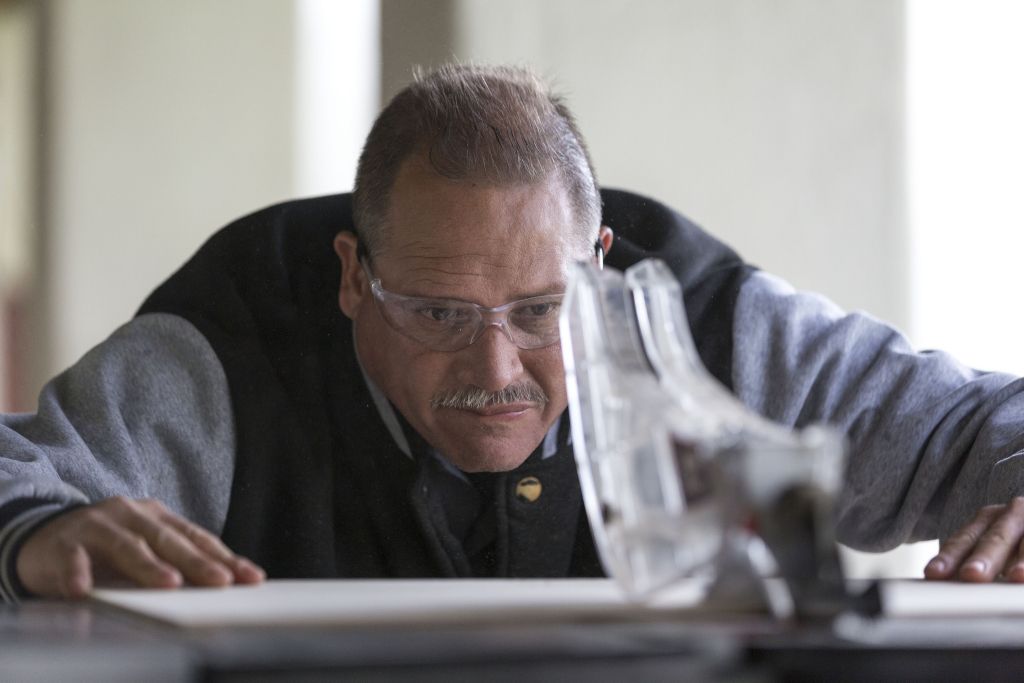 The Social Business theme was added to the title of the challenge, which is now sponsored by CISB and CI's Martin V. Smith School of Business & Economics. Before the students are given the nature of the product prototype they need to build, Grove, whose specialty is international relations and global studies, will give a 15-minute presentation on how social business can make a difference.
"A social business is a company that focuses primarily on meeting a social need, for example, addressing poverty, hunger, sustainability/environmental challenges, etc., instead of making a monetary profit only," Grove said.
"The teams are judged throughout the competition," Andrzejewski said. "The judges are instructed to look for leadership, team dynamics, innovation, design approach, and their ability to take what they've learned in the classroom and apply it to solve social issues."
The competition will be judged by CI alumni who are all now working in a business with an emphasis on social responsibility.
First prize will be $300 for each team member. Second prize will be $200 per team member and third prize will garner $100 per team member.
"I always remember CI doesn't just stand for Channel Islands," Andrzejewski said. "It stands for Campus of Innovation."
# # #
About California State University Channel Islands
CSU Channel Islands (CI) is the only four-year, public university in Ventura County and is known for its interdisciplinary, multicultural and international perspectives, and its emphasis on experiential and service learning. CI's strong academic programs focus on business, sciences, liberal studies, teaching credentials, and innovative master's degrees. Students benefit from individual attention, up-to-date technology, and classroom instruction augmented by outstanding faculty research. CI has been designated by the U.S. Department of Education as a Hispanic-Serving Institution and is committed to serving students of all backgrounds from the region and beyond. Connect with and learn more by visiting CI's Social Media.