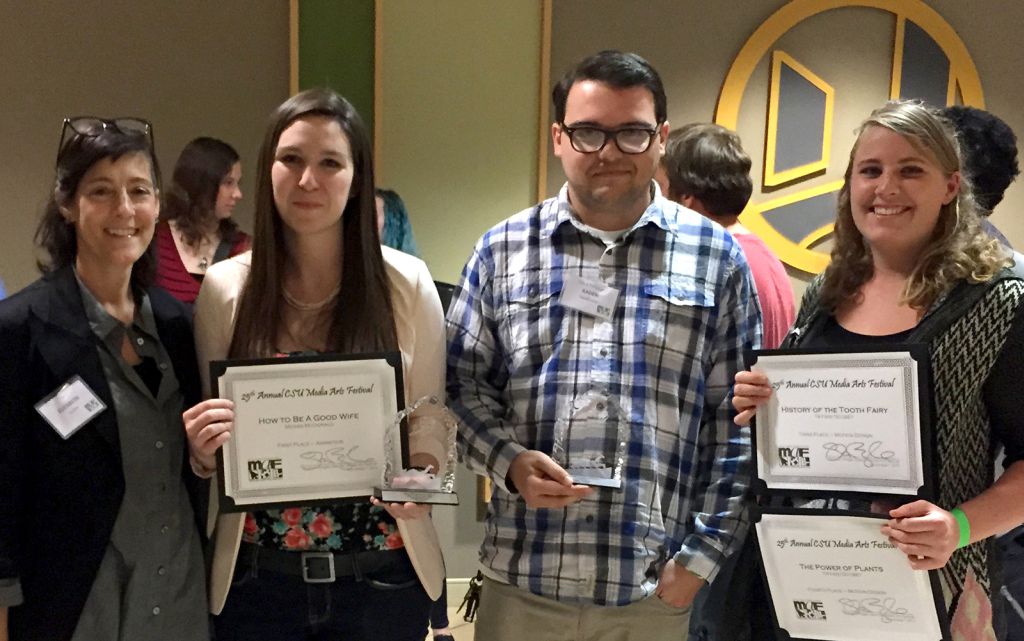 Camarillo, Calif., Nov. 16, 2015 – CSU Channel Islands (CI) students took home six awards at the 2015 Media Arts Festival held on the campus of CSU Los Angeles earlier this month.
It's the greatest number of awards CI has won during the 11 years Art lecturer Elizabeth Leister has been acting as advisor to CI students who enter the show. Leister taught all of the students who entered the festival.
"I love this group of students," Leister said. "They are amazing people with an incredible work ethic, and imagination. They're some of the best of the best I've ever worked with and they're going to go far."
CI 2015 graduate Megan McDonald won first prize in the animation category for her stop-motion piece, called "How to Be A Good Wife."
McDonald created the piece herself, so she was worried about being in a category that included films with budgets and teams, and overjoyed when she won first.
The former CI art major said she got the idea for her project after her grandmother Pat moved from Nevada to Fresno and found an old textbook that offered a window into life for women after World War II.
"She had given me this photocopy of a book from the 1950s, so I traveled to Fresno to record her voiceover," McDonald said. "She got it all in one take."
For the voiceover, McDonald's grandmother read advice from the 1950s high school home economics text book, such as: "Have a cool or warm drink ready for him, and offer to take off his shoes. Speak in a low, soft, soothing and pleasant voice" and "touch up your makeup; put a ribbon in your hair and be fresh-looking."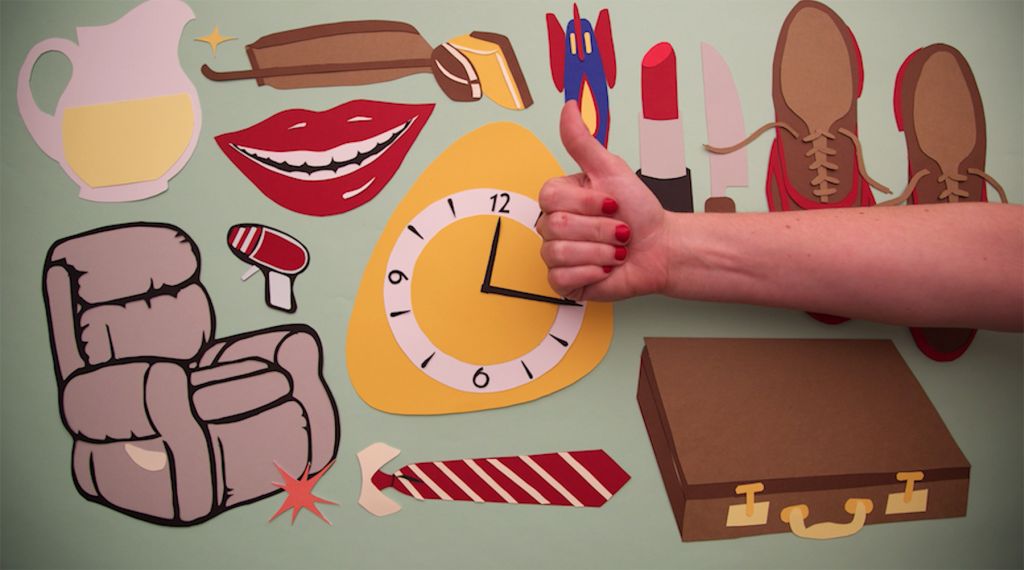 At the end of the piece, McDonald's grandmother gives her frank opinion of the manual, which sent the audience into gales of laughter.
"How To Be a Good Wife": https://vimeo.com/127850078
The other first place award in the Motion Design category went to CI senior Kaden Valdivieso, for his piece, called "Veganism."
"That project was to create a short public service announcement on a short political issue that was near and dear," Leister said. "Kaden is a very outspoken vegan…It has a strong sense of timing and great original visuals."
"Veganism": https://vimeo.com/121967206
Seventeen of CSU's 23 campuses competed with 194 entries, and 42 were named finalists.
Valdivieso also won second place for Motion Design with his entry "A Tale of 3 or 4 Kingdoms."
CI senior Tiffany Scobey took third and fourth place in Motion Design with "History of the Tooth Fairy" and "The Power of Plants," respectively.
CI senior Rendell Aguisanda won third place in Animation for "Seduction of the Innocents."
# # #
About California State University Channel Islands
CSU Channel Islands (CI) is the only four-year, public university in Ventura County and is known for its interdisciplinary, multicultural and international perspectives, and its emphasis on experiential and service learning. CI's strong academic programs focus on business, sciences, liberal studies, teaching credentials, and innovative master's degrees. Students benefit from individual attention, up-to-date technology, and classroom instruction augmented by outstanding faculty research. CI has been designated by the U.S. Department of Education as a Hispanic-Serving Institution and is committed to serving students of all backgrounds from the region and beyond. Connect with and learn more by visiting CI's Social Media.