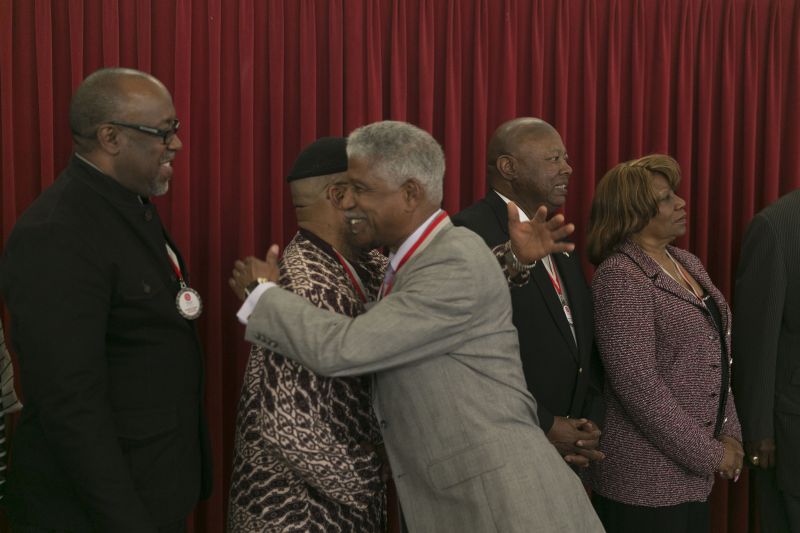 Camarillo, Calif., Feb. 9, 2016 – Long lines would form outside Ralph Edward James' office during the 37 years he worked as a counselor at Ventura College. James retired from his job in 2011, but he still answers the call to steer people toward education.
"If I go to the drug store, I ask everyone there 'Are you in school? Are you graduated?'" James said. "If they say 'I can't go to school, I'm working,' I keep bugging them until they go to school. I tell them 'Take one class. Just one class.'"
James and six others who work to make the community a better place will be honored on Friday, Feb. 26 at CSU Channel Islands' (CI) 4th Annual African American Achievement Awards Luncheon.
Hosted by CI's Intercultural Services, the luncheon will be held in CI's Grand Salon from 12 to 2 p.m. This year's honorees will receive awards for the categories of: Education; Healthcare; Civic Engagement; Social Justice; Athletics; Humanitarian; and Arts & Entertainment. James will be receiving his award for Education and Social Justice.
Students who attend the luncheon can mingle with former award recipients and present awardees, something Intercultural Services Student Assistant Deja Simon is looking forward to.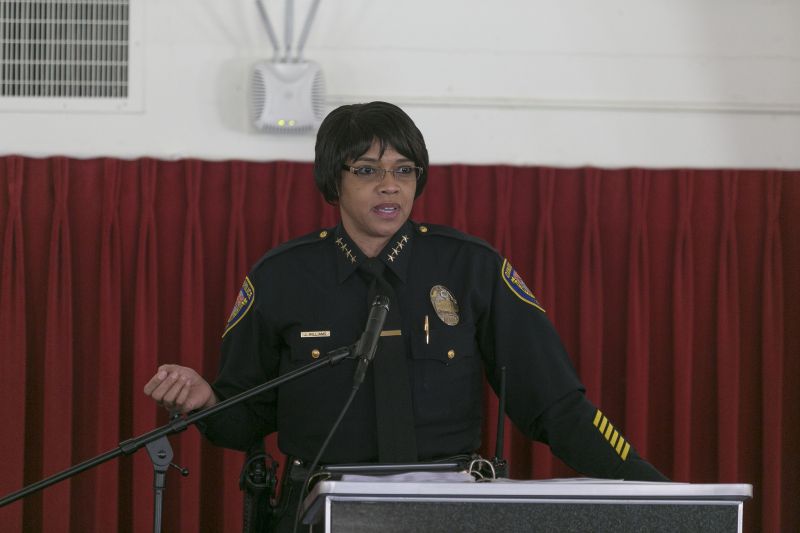 "The media often portray black people in a negative light, so it can be easy to lose sight of the fact that there are successful black individuals out there who are accomplishing a lot of good in the world," Simon said. "This event allows students to meet such people, people who they can see as an inspiration and an example."
James has spent his adult life trying to set an example because his own background taught him the value of education.
"I grew up in the deep, segregated South," said James, now 67. "Education was our only opportunity to get out of that situation."
James grew up in Alabama, one of eight children living in a two-room home made out of discarded wood. He was 15 when an U.S. Navy veteran uncle and James' cousin came to visit from California.
"I was working out in the watermelon field," James said. "They were leaving and we were waving. He came back an hour and a half later and asked 'Can I take Ralph to California? I think he'd have a better future there.' Then he said 'Pack your clothes. Your mama said you are going to California.'"
James attended Oxnard High School, graduated from Ventura College, then earned a bachelor's degree in Urban Sociology and a master's degree in Counseling and Guidance from the University of California, Santa Barbara.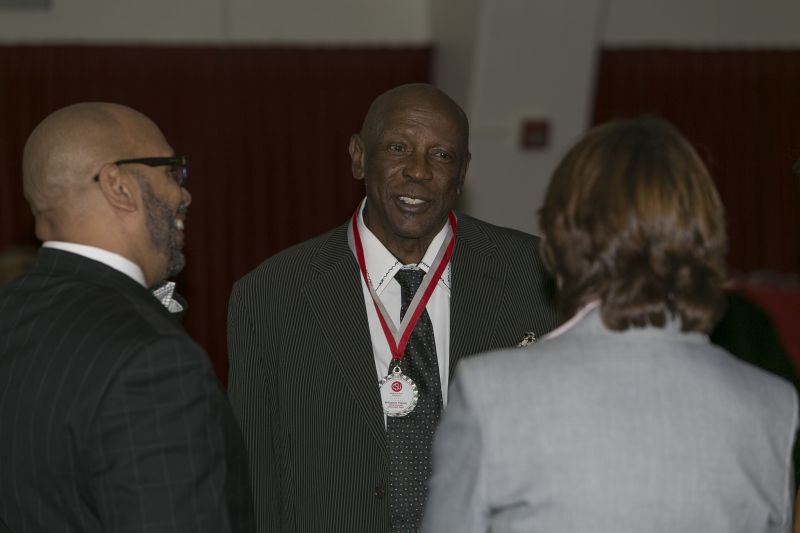 He had a full scholarship to attend Johns Hopkins University to study medicine, but a foot injury and meeting his wife while on the mend prompted him to stay in California. 
James instead actualized his passion for health care by counseling students working toward careers in medicine, nursing, pharmacology, dentistry and those seeking to become emergency medical technicians.
"Several students credit Ralph James with their professional success in the health care profession," said Wm. Gregory Sawyer, Ph.D. and Vice President for Student Affairs at CI, one of the event organizers.
Those interested in attending are invited to RSVP at: http://tinyurl.com/AAAA2016
Please RSVP by Friday, Feb. 12.
For questions or concerns, contact Intercultural Services Coordinator Motoko Kitazumi at motoko.kitazumi@csuci.edu or by phone at 805-437-3243.
Limited parking is available on campus with the purchase of a $6 daily permit; follow signs to the parking permit dispensers. Free parking is available at the Camarillo Metrolink Station/Lewis Road with bus service to and from the campus.  Riders should board the CI Vista Bus to the campus; the cash-only fare is $1.25 each way. Buses arrive and depart from the Camarillo Metrolink Station every 30 minutes from 7 a.m. to 10 p.m. Monday through Friday. For exact times, check the schedule at www.goventura.org.
Persons who, because of a special need or condition, would like to request an accommodation should contact Disability Accommodations and Support Services at 805-437-3331 or email accommodations@csuci.edu as soon as possible, but no later than ten business days prior to the event, so that appropriate arrangements can be made.
# # #
About California State University Channel Islands
CSU Channel Islands (CI) is the only four-year, public university in Ventura County and is known for its interdisciplinary, multicultural and international perspectives, and its emphasis on experiential and service learning. CI's strong academic programs focus on business, sciences, liberal studies, teaching credentials, and innovative master's degrees. Students benefit from individual attention, up-to-date technology, and classroom instruction augmented by outstanding faculty research. CI has been designated by the U.S. Department of Education as a Hispanic-Serving Institution and is committed to serving students of all backgrounds from the region and beyond. Connect with and learn more by visiting CI's Social Media.