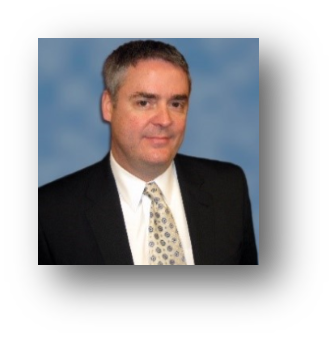 Camarillo, Calif., March 16, 2016 – The 8th Annual Best Practices Conference of the Alliance of Hispanic Serving Institutions Educators (AHSIE) will be held March 20-23 at CSU Channel Islands (CI).
Hosted and co-sponsored by CI and three systems of higher education in California, the event will draw more than 500 attendees from 15 states and Puerto Rico who work at colleges and universities that are classified as Hispanic Serving Institutions (HSIs). Over 400 institutions in the U.S. qualify as HSIs, meaning their undergraduate population is at least 25% Hispanic.
According to David Trujillo, founder and past president of the AHSIE Council, "HSIs enroll over 50% of the nation's Hispanic students, although less than 10% of all colleges have the designation, making HSIs critical to the economic future of this nation."
The conference has previously been held in New Mexico, California, Texas and New Jersey. It is designed to enable grantees of HSI grant programs the opportunity to share best practices, network and learn how to get the most impact from grant funding. Participants had the opportunity to choose from over 100 workshop sessions in tracks including overseeing grants at HSIs; high impact practices for student success; high impact STEM programs at HSIs; emerging research at HSIs; and effective project management.
Highlights of the event include a keynote address by Luis Maldonado, Chief Advocacy Officer and Government Relations Chair of the Hispanic Association of Colleges and Universities (HACU); Deborah A. Santiago Chief Operating Officer and Vice President for Policy for Excelencia in Education; and Beatrice Ceja, Director for the Hispanic-Serving Institutions Division, Office of Post-Secondary Education. 
As part of the White House Initiative on Educational Excellence for Hispanics 25 Year Anniversary Commitment to Action program, AHSIE will be releasing a report that highlights 12 programs for outstanding HSI initiatives and use of Department of Education federal funding to create high impact programs on their respective campuses. The report, From Funding to Practice: A Status Report on Federal Funding and High Impact Programs Among Hispanic Serving Institutions features the following institutions: CSU Channel Islands, CSU Fresno, CSU Fullerton, East Los Angeles College, Miami Dade College, Northern Essex Community College, Palo Alto College, Texas A&M University-Kingsville, University of Houston Downtown, UNM-Taos, and University of the Incarnate Word. 
Three students from HSIs will also be honored during the conference as this year's AHSIE Seed to Tree scholarship winners. It is the fourth year that student scholarships will be awarded and the recipients will be at the conference to participate and share their stories. This year's winners are Marina Henriquez, Mt. San Jacinto College; Araceli Gomez, CSU Fresno; and Rafael Martinez, University of New Mexico. To be eligible for the scholarships, students were required to have a 3.0 grade point average, be enrolled in graduate or undergraduate programs at an HSI and demonstrate leadership potential. Each student received complimentary travel to attend the Conference, a cash award, and will speak at the Welcome Reception on the opening day of the conference.  Scholars will attend a half-day Student Institute, designed specifically for undergraduate and graduate students, to build a strong foundational set of academic, career, and life skills.
The Annual Best Practices Conference was initially started by a small group of HSI practitioners seeking to share information with other institutions, and has grown tremendously since first being held in 2008. The Alliance was officially formed as an organization in 2011 to support HSIs and to oversee conference activities. Established as a 501(c)(3) in 2015, it is now governed by a 16-member Council of individuals elected by the Alliance membership.
The ASHIE Executive Committee includes: Dr. Amanda Quintero, President, CSU Channel Islands; Dr. David Ortiz, Vice President, University of the Incarnate Word; Dr. Kevin Vichcales, VP of Finance, University of the Incarnate Word; Anita N. Bringas, VP of Operations and Planning, UNM-Taos; and David F. Trujillo, Founder and Past President, UNM-Taos (retired).
Other Council members – all elected by the Alliance at large – are Victor Davila, Del Mar College; Dr. Maria Dela Cruz, CSU Fullerton; Dr. Jennifer Gomes-Chavez, University of New Mexico; Dr. Daniel Loera, University of La Verne in California; Dr. Juana Mora, CSU Northridge; Dr. Mayra Padilla, Contra Costa College in California; Lillian Gomez, Adams State University; Dr. Barbara Endemaño Walker, UC Santa Barbara, Carlos Lopez, Santa Ana College, Dr. Melissa Salazar, UNM-Taos; and Jamie Rudolph, New Jersey City University. During the conference, the Council will elect its officers for the 2016 term.
For more information on AHSIE and the 8th Annual Conference, please visit www.ahsie.org.
# # #
About California State University Channel Islands
CSU Channel Islands (CI) is the only four-year, public university in Ventura County and is known for its interdisciplinary, multicultural and international perspectives, and its emphasis on experiential and service learning. CI's strong academic programs focus on business, sciences, liberal studies, teaching credentials, and innovative master's degrees. Students benefit from individual attention, up-to-date technology, and classroom instruction augmented by outstanding faculty research. CI has been designated by the U.S. Department of Education as a Hispanic-Serving Institution and is committed to serving students of all backgrounds from the region and beyond. Connect with and learn more by visiting CI's Social Media.