International Journal of Social Business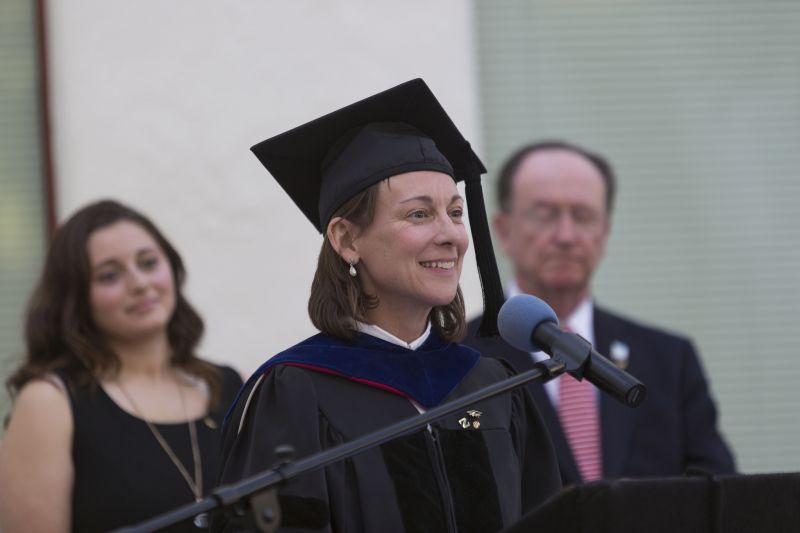 Camarillo, Calif., Sept. 30, 2016 — Nobel laureate Muhammad Yunus has named CSU Channel Islands (CI) Professor of Political Science Andrea Grove, Ph.D. as the chief editor of the International Journal of Social Business.
The International Journal of Social Business is a new journal aimed at those who want to know more about the field of social business and how they can get involved and/or invest.
"Dr. Grove's understanding of both the social business concept, and its potential power to address the threat posed by wealth concentration makes her an ideal editor for this new international publication," said Yunus, who developed the concept of social business.
Social business is a self-sustaining business with a philanthropic cause. Profits from a social business may, for example, empower those in poverty to become entrepreneurs themselves, build a community center or bring clean water to a village.
"A charity dollar has only one life. A social business dollar can be invested over and over again," Yunus said.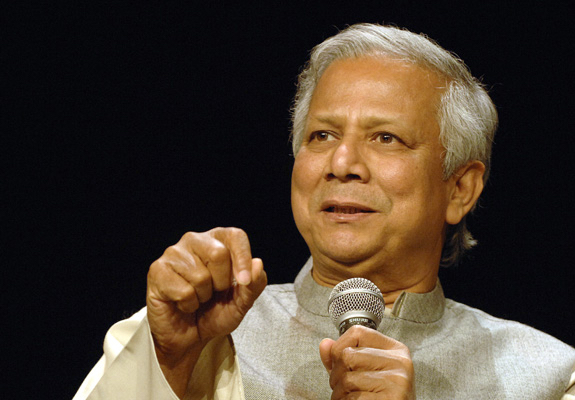 Yunus, a Bangladeshi social entrepreneur with a Ph.D. in economics, was awarded the Nobel Peace Prize in 2006 for founding the Grameen Bank in Bangladesh in the 1970s to help impoverished basket weavers. The Grameen Bank was also awarded a Nobel Prize.
Yunus pioneered the concepts of microcredit and microfinance, which are loans that can be much less than $100, but can mean everything for someone trying to create a small business to support themselves. 
Grove, who helped launch CI's Global Studies major in 2015, served as the director of CI's California Institute for Social Business, which was founded in 2010 by Yunus and then CI President Richard R. Rush. It has been supported ever since by two generous grants from the Conrad N. Hilton Foundation.
Grove then co-authored a book with CI Associate Vice President and Dean of Extended University Gary Berg, Ph.D. called "Social Business: Theory, practice and critical perspectives," which was published in 2014.
"I think the Journal of International Business is really an effort to publish some of the cutting edge research in the field," Grove said. "It's a really new field and it's interdisciplinary. It doesn't really fit in economics and not in business and not in sociology. It's a hybrid interdisciplinary field."
Grove has worked with Yunus for years but she was surprised and honored by his choosing her to edit this publication.
"Many problems of the world remain unresolved," Yunus said. "United Nations Sustainable Development Goals need to be achieved within the given time-frame. The world needs to revisit the ongoing capitalist practice of business and identify the content and role of business schools. Dr. Grove will help gather and curate articles and information to help us all better understand the new and promising concept of social business."
# # #
About California State University Channel Islands
CSU Channel Islands (CI) is the only four-year, public university in Ventura County and is known for its interdisciplinary, multicultural and international perspectives, and its emphasis on experiential and service learning. CI's strong academic programs focus on business, sciences, liberal studies, teaching credentials, and innovative master's degrees. Students benefit from individual attention, up-to-date technology, and classroom instruction augmented by outstanding faculty research. CI has been designated by the U.S. Department of Education as a Hispanic-Serving Institution and is committed to serving students of all backgrounds from the region and beyond. Connect with and learn more by visiting CI's Social Media.