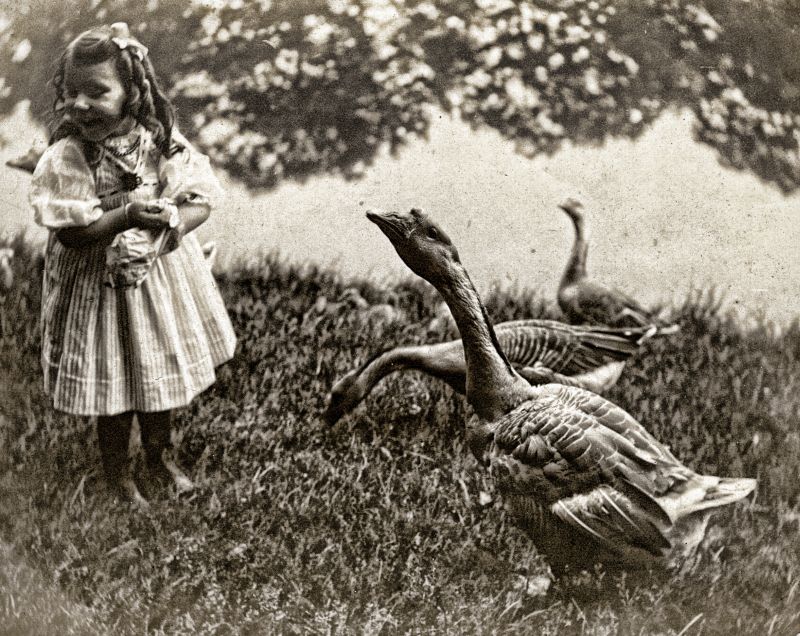 Camarillo, Calif., March 21, 2016 — CSU Channel Islands (CI) School of Education graduate student Katelyn Sallee, 22, was delighted with the imaginative poems her students wrote in the second annual "Bards and Beasts" art and poetry exhibit.
"They just blew me away with the descriptions they were able to come up with," she said.
Hosted by Ventura County Poet Laureate Phil Taggart, "Bards and Beasts" is an annual celebration of poetry held each year at a Ventura County elementary school.
This year's "Bards and Beasts" is being held from 6 to 7:30 p.m. Thursday, March 24 at the University Preparation School in Camarillo.
With guidance from 20 CI student teachers like Sallee, fourth- and fifth-graders used Santa Paula historian John Nichols collection of historic photos of animals as inspiration to compose poetry.
One fourth-grader wrote:
"My Dog – a Wonder Poem
Dear Pet Dog,
Why do you sleep all day and why are you so fluffy?
Why do you want all my food and stare out the window?
What do you dream about?
Why are you so hyper and smell like grass
When I give you kisses?
Do you watch T.V. while I am gone?"
And a fifth-grader wrote:
"Fire Cat
Follow me and I will show you my fire cave.
My beaming smile shines when I'm running
Wild in the wind.
It is exhausting to always be flaming hot.
My dearest companion is the bright sun
In the morning
And the sunset at night.
At nighttime, under the stars, you can only
See the fire and flame of my beautiful fur."
CI Education Lecturer Mary Kay Rummel spearheaded the first "Bards and Beasts" in 2015, when she was Ventura County Poet Laureate.
"It's a way to bring together the University and the school and community and the arts around poetry," Rummel said. "One of the goals of the poet laureateship is to bring poetry into the community."
Rummel and Taggart agreed that local historian John Nichols' collection of animal photos dating back as far as 130 years was a unique muse for the kids. Nichols calls it the "Vernacular Bestiary" is it is composed of amateur rather than professional photos of animals, or people with animals.
"Poetry is a method of communication that is not necessarily direct, but very truthful," Taggart said. "You can actually address things, like these wonderful photos that the mad genius of John Nichols has been accumulating for years."
Sallee had her students write their poems as if they were the animal in the poem, asking people to guess what they were. She thought the exercise was an important stretch of the imagination.
"I just think it builds vocabulary and vocabulary builds language," Sallee said. "they will be able to use it in everyday life. It helps them in their writing and their language development. It teaches them about creativity."
The public is invited to the open house March 24 at the University Preparation School, located at 550 Temple Ave. in Camarillo.
Photos courtesy of John Nichols Vernacular Bestiary
# # #

About California State University Channel Islands
CSU Channel Islands (CI) is the only four-year, public university in Ventura County and is known for its interdisciplinary, multicultural and international perspectives, and its emphasis on experiential and service learning. CI's strong academic programs focus on business, sciences, liberal studies, teaching credentials, and innovative master's degrees. Students benefit from individual attention, up-to-date technology, and classroom instruction augmented by outstanding faculty research. CI has been designated by the U.S. Department of Education as a Hispanic-Serving Institution and is committed to serving students of all backgrounds from the region and beyond. Connect with and learn more by visiting CI's Social Media.