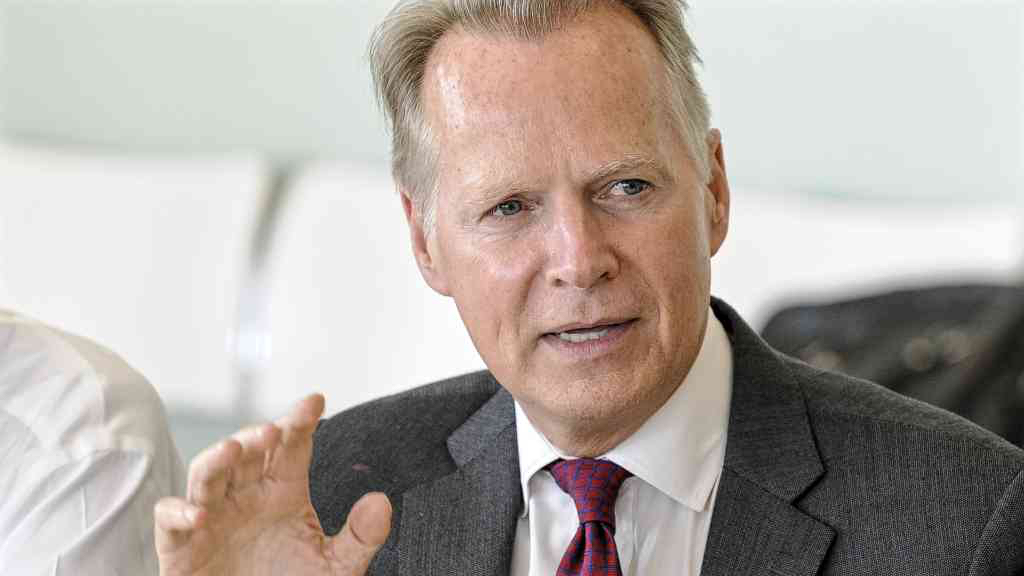 David Dreier
Camarillo, Calif., Oct. 11, 2016 — The current state of the Republican party will likely be one of the subjects that will come up during a presentation by former California Republican Congressman David Dreier.
The public is encouraged to attend the presentation, which will be Wednesday, Oct. 12 from 4 to 5:30 p.m. in the Founders' Courtyard in front of the John Spoor Broome Library at CSU Channel Islands (CI).
"He is one of the most important Republican members of Congress from the last generation that most people outside of California haven't heard about," said Professor of Political Science Scott Frisch, Ph.D. "He was Chairman of the House Rules Committee which is the arm of the Speaker. It controls how a bill goes to the house and whether it lives or dies."
Dreier served in the United States House of Representatives from 1981 to 2013, serving on a number of powerful committees.
He was a member of Secretary of State John Kerry's Foreign Affairs Policy Board and currently serves on the Board of Advisors on the Center for Strategic and International Studies as well as the Council on Foreign Relations.
"He was rumored to be the Republican's choice for the U.S. Senate Seat to be vacated by Barbara Boxer," Frisch said.
In 1980, Dreier was elected as one of the youngest members of the U.S. Congress. He was among the longest-serving members of the House Leadership as Chairman of the Rules Committee.
He spearheaded major institutional reforms and was involved in the debate on virtually every public policy issue that went before Congress.
Dreier once joked that "the bar is not too high" when he was voted one of the most intelligent and articulate members on Capitol Hill.
Dreier is Chairman of the Annenberg-Dreier Commission at Sunnylands in Rancho Mirage, Ca., which works to advance Walter Annenberg's vision of bringing together Asia, the Americas and the rest of the Greater Pacific by strengthening the free flow of goods, services, capital, information, ideas and people.
Dreier's presentation is sponsored by CI's Political Science program, the Henry L. "Hank" Lacayo Institute for Workforce & Community Studies, and CI's Instructionally Related Activities Fund.
# # #
About California State University Channel Islands
CSU Channel Islands (CI) is the only four-year, public university in Ventura County and is known for its interdisciplinary, multicultural and international perspectives, and its emphasis on experiential and service learning. CI's strong academic programs focus on business, sciences, liberal studies, teaching credentials, and innovative master's degrees. Students benefit from individual attention, up-to-date technology, and classroom instruction augmented by outstanding faculty research. CI has been designated by the U.S. Department of Education as a Hispanic-Serving Institution and is committed to serving students of all backgrounds from the region and beyond. Connect with and learn more by visiting CI's Social Media.