Camarillo, Calif., March 8, 2016 — A CSU Channel Islands (CI) countywide student brainstorming project on California's drought has inspired a non-profit group in Flint, Michigan to launch a student project of their own to address the future of Flint's water safety.
"Idea to Impact" is an online collaboration and career skills program created by a company called Northern Rift. Using this program, more than 550 Ventura County students from grades 6 to 12 learned about water and shared ideas on how to ease California's drought.
The student teams who made the most out of the collaborative project will receive awards at the "Idea to Impact" Student Challenge Recognition Event on Wednesday, March 16 from 6 to 8 p.m. in Malibu Hall, Room 100 on the CI campus.
"Idea to Impact" has been around several years, sponsored by different organizations.
CI took over "Idea to Impact" in the 2012-2013 year under the direction of Professor of Chemistry Phil Hampton, Ph.D., Director of STEM (science, technology, engineering and mathematics) Initiatives.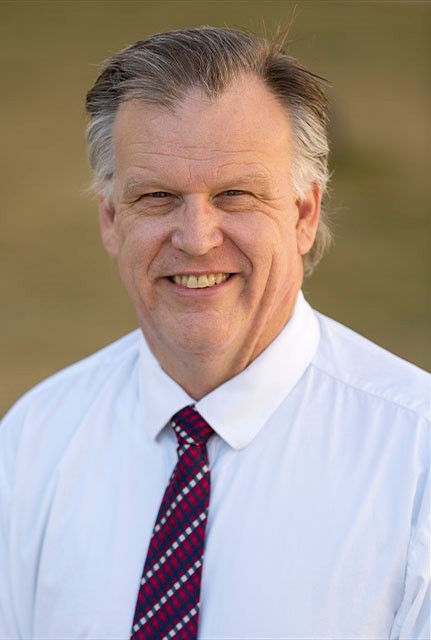 In years past, students would work in teams to create a portfolio addressing some issue with energy or the environment. This year's theme was the water shortage. "This year, we've taken a new approach, which is an online interactive portal which allows students to learn a topic, post ideas and collaborate with other students across grades, classrooms and district boundaries," Hampton said.
High school and middle school students from around the county logged on to Northern Rift, posted more than 260 ideas, and had more than 2,700 collaborations with everything from "great idea" to "what would this cost?" Students who logged in and contributed got creative. 
"We should take small glaciers and smash them into pieces on whaling ships, bring them back and turn it into water," read one submission.
"Wash your pets in your lawn so that you water your lawn and wash your pet at the same time," said another.
"This might seem really weird, but you can actually save water by letting your lawn die and still have it perfectly green. How? Spray paint!" another said.
Some ideas were more doable than others, but the most important part was the collaborative process, according to Rob DePinto, Founder and President of Northern Rift. DePinto stressed that CI was on the leading edge of the future of education. 
"What we're trying to do is solve real world problems in a real world environment where everybody's connected," DePinto said. "The era of textbook problem solving in silos is ending. Now it's about real-world problem solving in collaborative environments." Flint, Michigan has a real-world problem that has been all over the news in recent months: lead in the water.
Adam Hartley, M.P.A. and Ed.D., heads a non-profit organization in Flint called GEARup2LEAD, which is dedicated to helping children and adults become "heroes" by creating positive change in the Flint community. Through his educational and business contacts, he heard about CI's "Idea to Impact" challenge and thought the format would work well for Flint.
"What you're doing in Ventura County is awesome," Hartley said. "For Flint in Genesee County, I see this as a way for students from all economic backgrounds and all races to build upon one another's ideas to create a better future for Flint."
Hartley plans to use the Northern Rift collaborative process to pull in students from high schools and the area universities and community colleges, including the University of Michigan in Flint, and encourage everyone to collaborate on what to do next after the water crisis in Flint is solved.
"We realize we have to take the next step and figure out how to create a better community with clean drinking water and health," Hartley said. "Then we'll move onto ideas about how to envision Flint 20 and 25 years from now." 
Hampton is pleased that leaders in Flint are inspired by CI's project, which was made possible by a grant from Alcoa Foundation as well as a partnership with Patagonia and a K through 12 educational collaboration coordinated by Debby West, grant director for the Oxnard School District and educational partner with CI for the K-12 school system.
"What's exciting to me as an educator is that it opens up a pipeline for younger students to the University," West said. "It connects them with something the University values, and that is collaboration."
# # #
About California State University Channel Islands
CSU Channel Islands (CI) is the only four-year, public university in Ventura County and is known for its interdisciplinary, multicultural and international perspectives, and its emphasis on experiential and service learning. CI's strong academic programs focus on business, sciences, liberal studies, teaching credentials, and innovative master's degrees. Students benefit from individual attention, up-to-date technology, and classroom instruction augmented by outstanding faculty research. CI has been designated by the U.S. Department of Education as a Hispanic-Serving Institution and is committed to serving students of all backgrounds from the region and beyond. Connect with and learn more by visiting CI's Social Media.