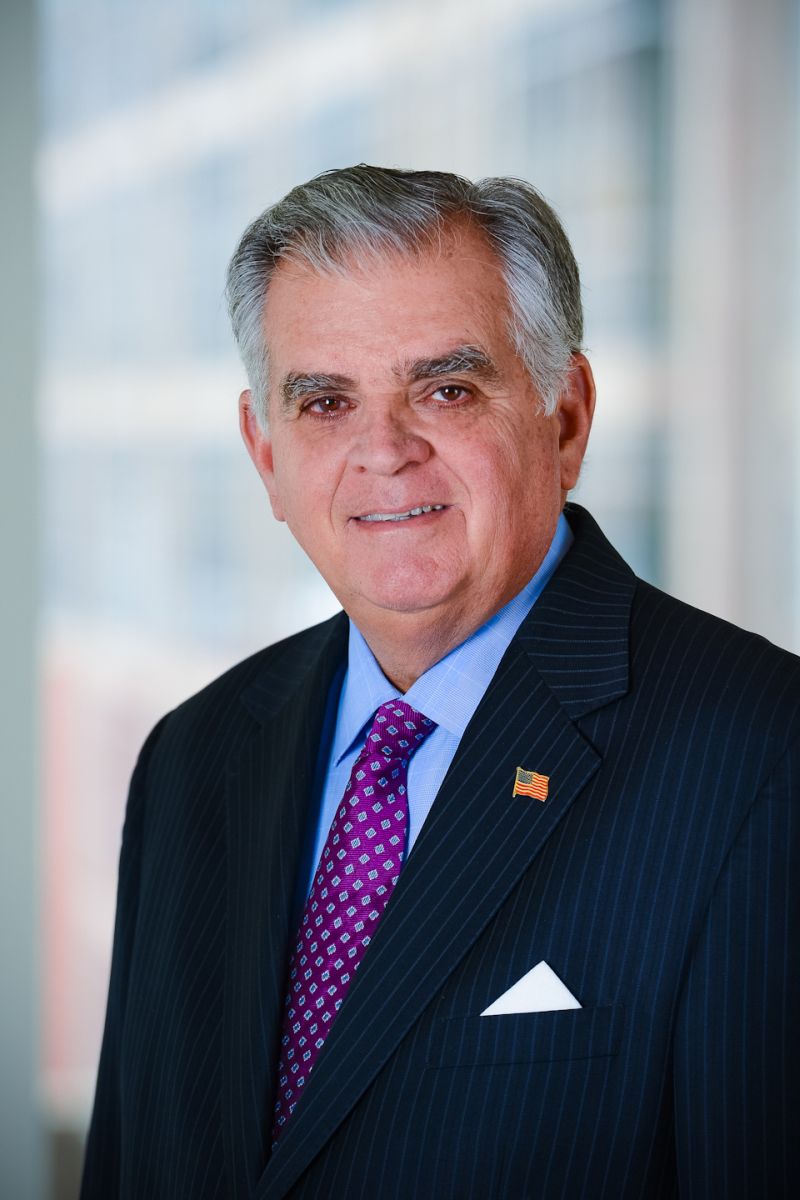 Camarillo, Calif., March 17, 2016 — Former U.S. Transportation Secretary Ray LaHood will speak about the bumpy road to bipartisanship at CSU Channel Islands (CI) on Wednesday, March 30 on the CI campus.
The public and the CI community are welcome at the event, which will be from 7 to 8 p.m. in CI's Grand Salon.
The Honorable Ray LaHood will also be giving presentations to some classes and speak at the swearing-in of new initiates into Pi Sigma Alpha, the national political science honor society. That ceremony will take place at 5 p.m. in CI's Petit Salon.
LaHood will be making some of the points he makes in his book "Seeking Bipartisanship: My Life in Politics," a 2015 publication by Cambria Press. The book is part of a series edited by Professors of Political Science Scott Frisch, Ph.D. and Sean Kelly, Ph.D. called "Politics, Institutions and Public Policy in America" or PIPPA.
Frisch spearheaded the effort to bring LaHood to CI because he believes his message is important and topical during this Presidential election year. 
"We're in such a time of bitter partisanship and there is this one person who spent most of his political career trying to remain in the center, which is becoming an increasingly lonely place," Frisch said.
LaHood is a Republican congressman from Illinois who was recruited to President Barack Obama's cabinet. He served as U.S. Secretary of Transportation from 2009 to 2013, hoping for bipartisanship the entire time.
In his book, LaHood is critical of both sides of the aisle.
"I do not believe the White House ever committed fully to a genuine bipartisan approach to policy making, despite the president's words to the contrary," LaHood wrote in his book, which was written with Frank H. Mackaman, President at the Association of Centers for the Study of Congress in Illinois.
Of Republicans, LaHood wrote: "Many of them do not want Congress to pass bills. Any government action is, by their definition, bad for the country."
Frisch believes it will be illuminating for students and the public to hear from a Washington insider who had a front row seat to the bipartisan wars that have been waging for too long.
"We can't get anything done unless the parties work together," Frisch said. "The government, the Constitution and the laws in this country are designed for people to cooperate, even if we disagree." 
Limited parking is available on campus with the purchase of a $6 daily permit; follow signs to the parking permit dispensers. Free parking is available at the Camarillo Metrolink Station/Lewis Road with bus service to and from the campus.  Riders should board the CI Vista Bus to the campus; the cash-only fare is $1.25 each way. Buses arrive and depart from the Camarillo Metrolink Station every 30 minutes from 7 a.m. to 10 p.m. Monday through Friday. For exact times, check the schedule at www.goventura.org.
# # #
About California State University Channel Islands
CSU Channel Islands (CI) is the only four-year, public university in Ventura County and is known for its interdisciplinary, multicultural and international perspectives, and its emphasis on experiential and service learning. CI's strong academic programs focus on business, sciences, liberal studies, teaching credentials, and innovative master's degrees. Students benefit from individual attention, up-to-date technology, and classroom instruction augmented by outstanding faculty research. CI has been designated by the U.S. Department of Education as a Hispanic-Serving Institution and is committed to serving students of all backgrounds from the region and beyond. Connect with and learn more by visiting CI's Social Media.