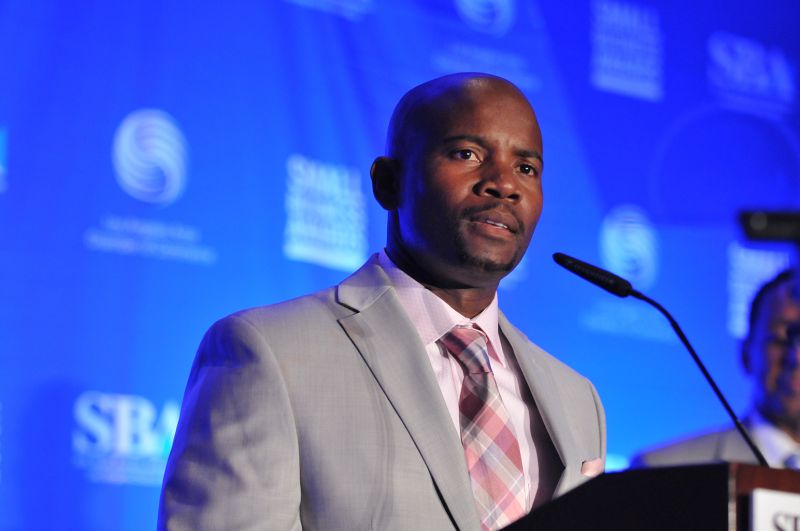 Camarillo, Calif., Feb. 18, 2016 — Company culture, innovation and respect for employees underscore the success of the two business leaders who will speak at CSU Channel Islands (CI) as part of the Martin V. Smith School of Business & Economics Spring Speakers Series.
President/CEO of Saalex Solutions, Inc., Travis Mack and President of Zindagi Games, Umrao Mayer, will speak at the Spring 2016 series, titled: "Contemporary Topics in Business and Technology."
Mack, will speak March 4 about how he built his business, a Camarillo-based company that provides support for the U.S. Department of Defense by offering engineering services, maintenance and by managing testing operations for military equipment such as missiles and radar systems.
Saalex has a strong presence at China Lake and the Point Mugu Range and has grown to include offices and work sites in California, Florida, Georgia, Hawaii, and Washington. 
Raised by a single mom, Mack and his two brothers learned a lot from their mom, he said, especially the importance of showing respect.
"She was adamant that you give everyone you deal with the same amount of respect," Mack said. "No matter if you're dealing with the CEO from Northrop Grumman or the janitor who comes in every single day to clean your office."
Mack also believes that businesspeople need to continue to educate themselves, look at new ways to do business, and above all, tell themselves the truth.
"You can't be good at everything. You have to be honest with yourself," he said. "If you find an area that is not your strength, hire some good people who are smarter than you."
Mack's business plan successfully earned him the Small Business Person of Year for 2015 Award from the U.S. Small Business Administration (SBA), Los Angeles.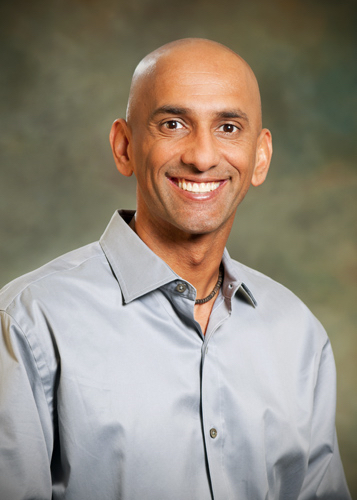 When he speaks on April 1, Camarillo business luminary, Umrao Mayer will discuss his breaking news, the Jan. 1 sale of his software development company, Zindagi Games.
Mayer sold Zindagi to San Franciso-based Zynga, but Mayer said Zindagi Games will still be based in Camarillo and "the whole will be greater than the sum of its parts," Mayer said.
Zindagi Games is a software development company specializing in console games. This is not Mayer's first company sale. In 2004, Sega purchased software Mayer developed called Kush Games, and he was instrumental in bringing PlayStation Move to market.
Their award-winning game Sports Champions is packed in with PlayStation Move in the U.S. and has sold millions of units, making Sports Champions the best-selling PS Move game worldwide.
He was born in India, but Mayer considers himself a true native of Camarillo, growing up when there were more trees than houses and attending Camarillo High School.
A self-described spiritual vegan, Mayer wrote a book called "Great as Usual" about living to one's highest potential. In 2011, Mayer was awarded CSU Channel Islands Business & Technology Partnership Technologist Leader of the Year award.
Mayer is a strong believer in work-life balance, and arranges entertaining company events for the staff on a regular basis.
"I think happy people are productive people," Mayer said. "I want people to have a happy life."
The speaker series is free of charge and includes lunch. Each presentation begins at noon in Malibu Hall 100 on the CI campus at One University Drive, Camarillo.
RSVP at: http://go.csuci.edu/mvs-speakerseries.
Complimentary event parking is limited and only available in the designated parking lot.  Once on campus, follow the directional signage to event parking then follow the walking signage to the event location.  Free parking is available at the Camarillo Metrolink Station/Lewis Road parking lot with bus service to and from the campus.  In order to waive bus fares, riders should present their event registration confirmation when boarding the CI Vista bus, otherwise the cash-only bus fare is $1.25 each way. Buses arrive and depart from the Camarillo Metrolink Station every 30 minutes from 7 a.m. to 10 p.m., Monday through Friday. For exact times, check the schedule at: www.goventura.org.
Persons who, because of a special need or condition, would like to request an accommodation should contact Disability Accommodations and Support Services at 805-437-3331 or email accommodations@csuci.edu as soon as possible, but no later than ten business days prior to the event, so that appropriate arrangements can be made.
# # #
About California State University Channel Islands
CSU Channel Islands (CI) is the only four-year, public university in Ventura County and is known for its interdisciplinary, multicultural and international perspectives, and its emphasis on experiential and service learning. CI's strong academic programs focus on business, sciences, liberal studies, teaching credentials, and innovative master's degrees. Students benefit from individual attention, up-to-date technology, and classroom instruction augmented by outstanding faculty research. CI has been designated by the U.S. Department of Education as a Hispanic-Serving Institution and is committed to serving students of all backgrounds from the region and beyond. Connect with and learn more by visiting CI's Social Media.