Japanese Internment Camps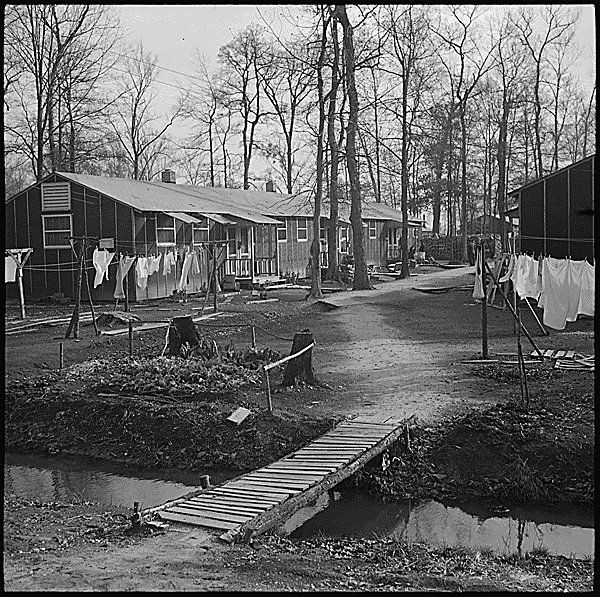 Camarillo, Calif., Dec. 1, 2016 — Among the students at an upcoming class on the Japanese internment camps of World War II is a woman who lived behind the barbed wire.
Ruth Maruoka, 88, of Ventura was thumbing through the class descriptions for the Osher Lifelong Learning Institute (OLLI) at CSU Channel Islands (CI), when she came across "Through Barbed Wire: World War II and the Japanese American Experience."
Maruoka knew a lot about the Japanese American experience in World War II. She and her family had been forced from their home in California and imprisoned in a camp in Arkansas from 1942 to 1945.
"That class really caught my eye," Maruoka said. "Although it's been 75 years now since it happened, I've been keeping up with various news documentaries. I thought 'Wow, I've got to catch up.'"
Maruoka was 14 and living on a small farm near Sacramento with her family when the Japanese bombed Pearl Harbor. After Dec. 7, 1941, everything changed.
In early 1942, signs appeared in store and restaurant windows letting them know that no Japanese were welcome. Maruoka and her seven siblings didn't quite understand what was going on, but they picked up on their parents' tension.
Then, in May of 1942, a military truck arrived at their door and Maruoka's family was told to gather their things and prepare to leave.
"We were sad but we didn't know where we were going," Maruoka said. "I remember it was harvest season. All the strawberries were bright and red on the farm and ready to be picked."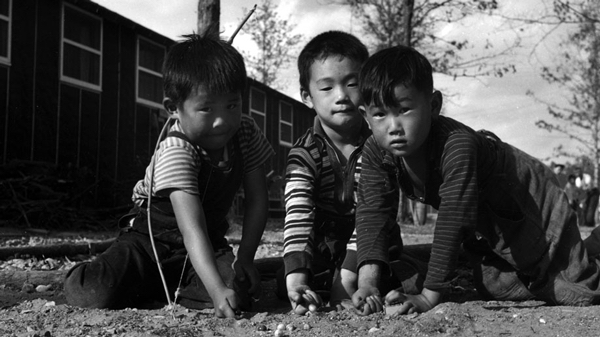 Instead, they were sent to a family assembly center in Fresno for five months, then put on a train for four days and nights and sent to the Rohwer War Relocation Center in Arkansas. They lost their home in California during the three years they were imprisoned.
Muraoka said her family made the best of the tar paper barracks, open shower stalls, army cots and brutally cold winters.
"In the Japanese culture, we don't complain, we don't protest," she said. "We went with the flow."
In 1945, her family returned home and friends with a farm took them in and allowed them to live in a small shack in the backyard. Maruoka's parents worked on their friends' farm until they had enough money to start over again.
When OLLI Program Director Nick Fuentes and Program Analyst Courtney Gross learned Maruoka wanted to attend the class, they arranged coverage of the $15 usually charged to attend any one of the six classes offered this semester in "Fall 2016 Taste of OLLI: An Intellectual Buffet."
"People come to these classes with a wealth of expertise and background," Gross said. "Having her perspective in class is really important."
Museum of Ventura County Director of Education and Outreach Megan Gately, who is teaching the class, says she would love to hear about Maruoka's experience during class.
Gately has studied this aspect of World War II history for years because she was fascinated with the way Japanese Americans made the best of an oppressive situation. Gately believes there are lessons in civil rights from that period of time that still resonate today.
"I think every generation grapples with civil liberties in the time of national crises," Gately said. "How willing are you to question and/or revoke the rights of neighbors, friends and strangers in your community during war time panic?"
If you are 50 or better and would like to attend the Saturday, Dec. 3 "Through Barbed Wire" class on the CI campus, or check out any of the other OLLI classes, click on http://go.csuci.edu/olli or call 805-437-2748.
Photos courtesy Arkansas State University and Bookmice.net
# # #

About California State University Channel Islands
CSU Channel Islands (CI) is the only four-year, public university in Ventura County and is known for its interdisciplinary, multicultural and international perspectives, and its emphasis on experiential and service learning. CI's strong academic programs focus on business, sciences, liberal studies, teaching credentials, and innovative master's degrees. Students benefit from individual attention, up-to-date technology, and classroom instruction augmented by outstanding faculty research. CI has been designated by the U.S. Department of Education as a Hispanic-Serving Institution and is committed to serving students of all backgrounds from the region and beyond. Connect with and learn more by visiting CI's Social Media.