Edison Foundation Scholarship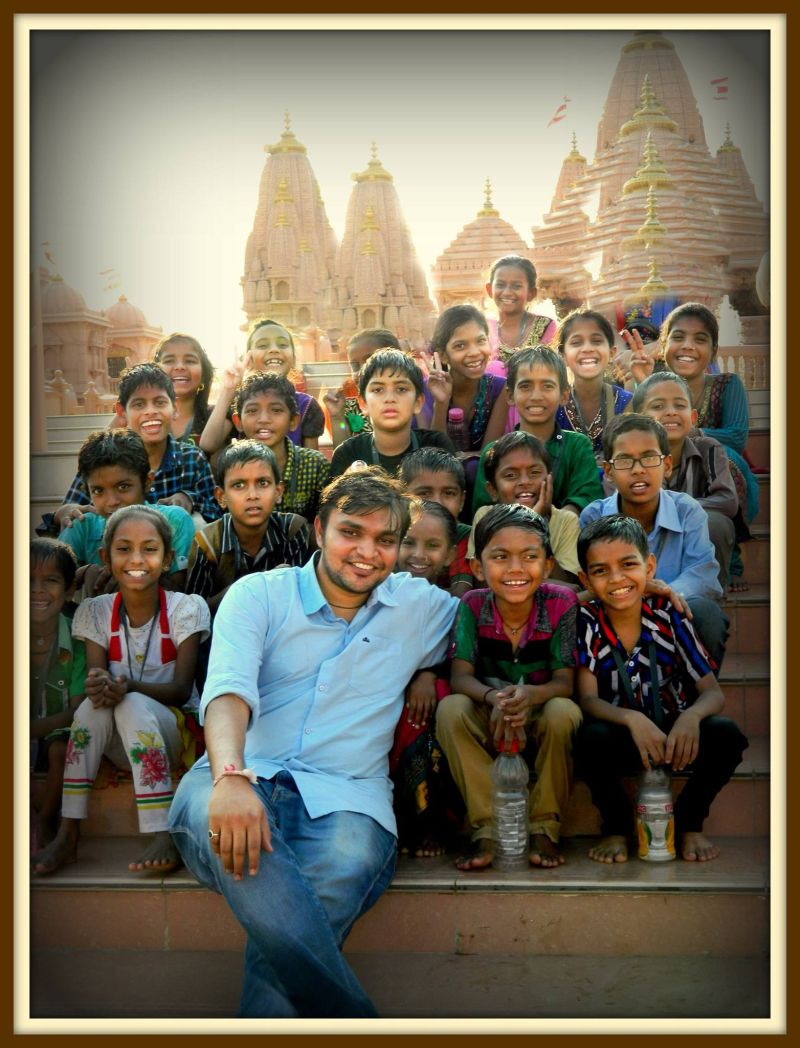 Camarillo, Calif., Oct. 4, 2016 — Emotion took over when CSU Channel Islands (CI) Computer Science graduate student Dhruv Pandya learned he had been named an Edison Scholar through the California State University Foundation.
"I was sitting at my desk and I started to cry," Pandya, 26, said. "I cried for about 10 minutes."
The $4,000 that comes with the Edison Scholar program lifted a lot of the economic burden Pandya has as an international student far from home. Part of the reason Pandya enrolled in CI was because of its affordability, but because he is on his own carrying a full academic load while working to make enough for school and living expenses, it has been a strain.
"I have a responsibility to look after my own education," Pandya said.
Pandya's parents are happy to do whatever it takes to pay for their eldest son's education, but the CI graduate student would rather his parents spend their money on the school Pandya's father has run for 30 years back in his native city of Vadodara in the Western Indian state of Gujarat.
Pandya's father, a retired civil servant, teaches pre-school through 10th grade for low income students.
"They are students whose parents are not educated," Pandya said. "They are students who can't afford an education because of their economic status."
Pandya taught technology to the students before going off to earn his undergraduate degree in computer science at the University of Pune, a premier university in Western India. Then he did freelance computer work for a few years before deciding to attend CI.
He knew California is the capital of computer science, so he hunted for a school with an excellent computer science graduate program that was affordable. CI fit the bill perfectly.
When Pandya arrived at Los Angeles International Airport, he had $1,500 to his name and knew no one. But once he arrived on the CI campus, everything changed.
"I got tremendous recognition here," Pandya said. "It's like a family. Especially my department. I know the whole campus."
Within the first month, Pandya landed a job with CI's network infrastructure group where CI Senior Network Analyst Michael Long described Pandya as "an intelligent and humble young man who gladly accepts whatever work we throw at him and he always finishes well."
When Pandya's computer broke and he couldn't afford to fix it, Assistant Professor of Computer Science David Claveau, Ph.D., loaned him a decommissioned computer from the computer lab.
"We are lucky to have great students from Ventura County, but also from around the world," Claveau said. "Dhruv Pandya arrived from India with a lot of heart, but without a computer. We found a computer for him and now he is doing the rest. We do our best to support our students' goals and in Dhruv's case, it's working out well, especially since he has won a CSU scholarship."
Pandya is thriving in the Computer Science master's program and is currently working on his thesis under the direction of Professor of Computer Science and Program Chair Michael Soltys, Ph.D.
Pandya considers himself a global citizen, so after he gets his Ph.D. at a university in the U.S. or Canada, he plans to follow in his father's footsteps and use his skills to help others get an education in countries where education is hard to come by.
"I feel that God created everybody the same," Pandya said. "You have the same brains and nobody is above or below anybody else. Even if I make $1 million, I will still go out in the streets and help people."
# # #
About California State University Channel Islands
CSU Channel Islands(CI) is the only four-year, public university in Ventura County and is known for its interdisciplinary, multicultural and international perspectives, and its emphasis on experiential and service learning. CI's strong academic programs focus on business, sciences, liberal studies, teaching credentials, and innovative master's degrees. Students benefit from individual attention, up-to-date technology, and classroom instruction augmented by outstanding faculty research. CI has been designated by the U.S. Department of Education as a Hispanic-Serving Institution and is committed to serving students of all backgrounds from the region and beyond. Connect with and learn more by visiting CI's Social Media.