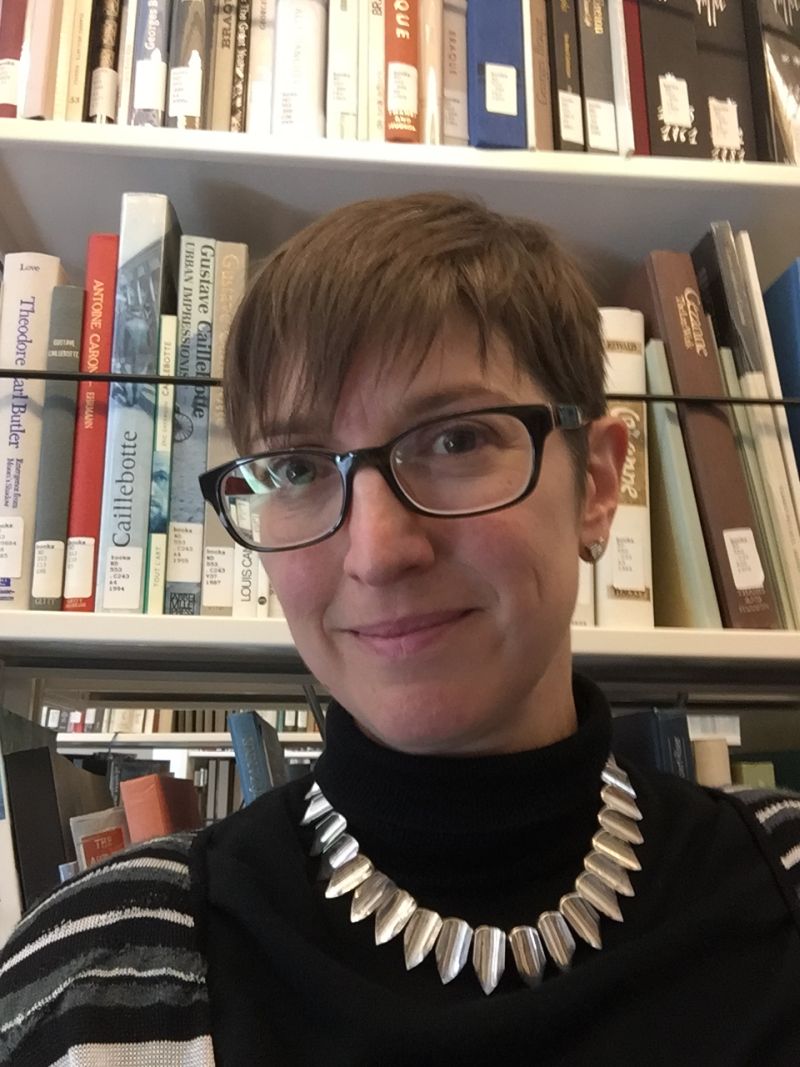 Camarillo, Calif., February 17, 2016 – CSU Channel Islands (CI) Assistant Art Professor Alison Locke Perchuk, Ph.D., was thumbing through an encyclopedia years ago when she came across an illustration of a 12th century monastery-turned-parish church clinging to the side of a ravine north of Rome, Italy. It was called the Monastery of Elijah.
"I just fell in love," Perchuk said. "The photograph was romantic and dramatic at the same time. The light streamed through the dusk, penetrating into the sanctuary. I found it both beautiful and intellectually interesting."
Years of research into the art and architecture that is the Monastery of Elijah has helped earn Perchuk the prestigious Paul Mellon Visiting Senior Fellowship from the Center for the Advanced Study of the Visual Arts (CAVSA) at the National Gallery of Art in Washington D.C.
For two months this summer, from June to August, Perchuk will be provided with a work space, an apartment in Washington D.C., and access to the scholarly community around CAVSA.  She will be able to give focused attention to completing her manuscript, "The Monastery of Elijah: A History in Paint and Stone."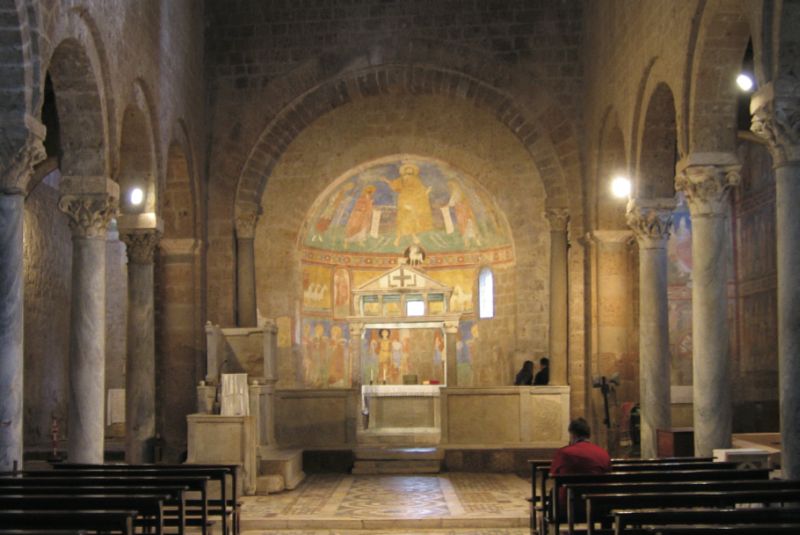 The little monastery, built in 1125, holds information about what life was like politically and spiritually in the twelfth century, but was overlooked by art historians in favor of the urban monuments of Rome, 30 miles south.
"My art historical research focuses on underdogs," said Perchuk, who holds a doctorate in art history from Yale University.
"Dr. Perchuk is most deserving of this prestigious fellowship," said CI Dean of Arts & Sciences Karen Carey, Ph.D. "As a specialist in the art of medieval Italy, her work is recognized nationally and internationally where she speaks about manuscripts, painting and architecture."
Originally from Connecticut, Perchuk became interested in art history when a college political science class she wanted to take was full, so she opted for a class in Islamic and Byzantine art and found her passion. While earning her baccalaureate degree at Williams College in Massachusetts, she studied abroad in Rome and became fascinated with Italian medieval art history.
"These are objects that were made with great concern and care," she said. "Being an art historian, I like to honor that human legacy and endeavor. By analyzing these works of art and architecture and how they helped construct the world of the past, we learn how the images we see in our everyday environment today construct our world, who we are, and how we behave."
# # #
About California State University Channel Islands
CSU Channel Islands (CI) is the only four-year, public university in Ventura County and is known for its interdisciplinary, multicultural and international perspectives, and its emphasis on experiential and service learning. CI's strong academic programs focus on business, sciences, liberal studies, teaching credentials, and innovative master's degrees. Students benefit from individual attention, up-to-date technology, and classroom instruction augmented by outstanding faculty research. CI has been designated by the U.S. Department of Education as a Hispanic-Serving Institution and is committed to serving students of all backgrounds from the region and beyond. Connect with and learn more by visiting CI's Social Media.