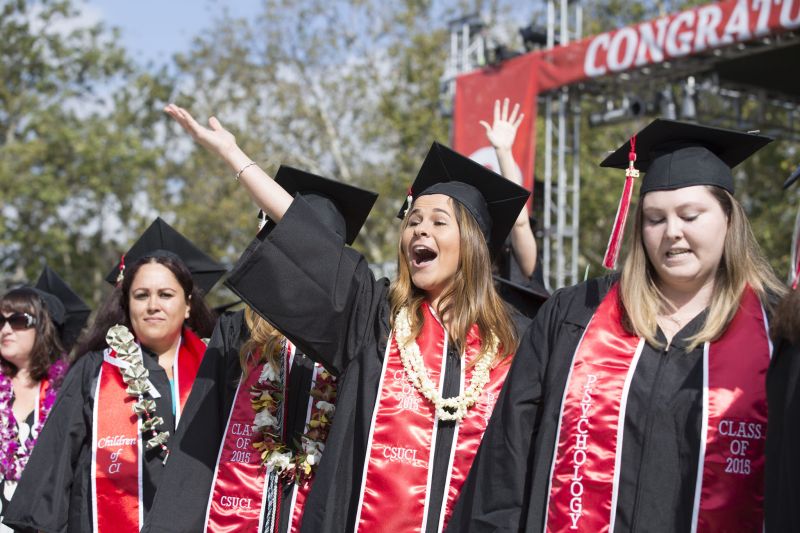 Camarillo, Calif., Feb. 9, 2016 – Getting into college marks the beginning of a year that can feel overwhelming, especially for first-year college students who may be the first in their families to attend a four-year institution.
"The first year of college is a time when students may feel vulnerable. They may ask themselves 'do I really belong here?' said CSU Channel Islands (CI) Provost and Vice President for Academic Affairs Gayle Hutchinson, Ed.D. "If students don't develop a connection with the university or get the academic support they need, they drop out. In my opinion, the first three semesters of a student's time with us is the most vulnerable and we should do everything we can to reach out and support them."
Helping students stay in college through their first year, to rise to new challenges, and to graduate and thrive post-graduation is a national priority.
To address this need, the American Association of State Colleges and Universities (AASCU) has launched a national initiative of 44 colleges and universities across the nation to participate in a three-year project to "Re-Imagine the First Year of College."
CI is a participant, along with six other sister CSU campuses. AASCU created the coalition with support from the Bill and Melinda Gates Foundation and USA Funds.
For the next three years, the 44 participant campuses will receive extensive support via national meetings, expert webinars, individual consultation and online resources. AASCU will connect campuses tackling similar issues and dispatch education and technical consultants. AASCU will then compile the data on progress and share the results.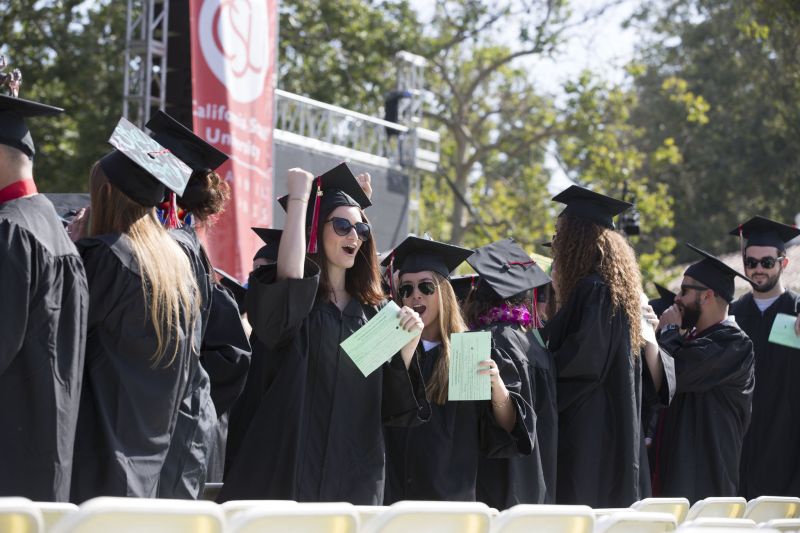 "The 44 campuses selected to participate in the AASCU 'Re-Imagining the First Year' project reflect the varied membership of the association," said George Mehaffy, AASCU Vice President of Academic Leadership and Change. "Cal State Channel Islands submitted an application that communicated a campus-wide commitment to the re-design of the first year and signaled the level of priority of the project not only to senior/executive leadership, but also academic and Student Affairs divisions that this comprehensive, multi-year project will require to be successful."
Each campus will be given room to experiment, succeed or fail, then build on what is working and toss out what isn't. Assistant Provost Elizabeth Hartung, Ph.D. said this framework will allow CI to scale up student retention practices that have already showed success, such as working closely with a faculty member on a real research project.
"CI uses so-called 'high impact' practices, which are practices involving different kinds experiential, first-hand learning – study abroad, community-based research, research with a faculty member, or learning communities where students take blocks of classes together," Hartung said. "This project allows us to consider what practices have the greatest positive impact on our students and what we can do better."
# # #
About California State University Channel Islands
CSU Channel Islands (CI) is the only four-year, public university in Ventura County and is known for its interdisciplinary, multicultural and international perspectives, and its emphasis on experiential and service learning. CI's strong academic programs focus on business, sciences, liberal studies, teaching credentials, and innovative master's degrees. Students benefit from individual attention, up-to-date technology, and classroom instruction augmented by outstanding faculty research. CI has been designated by the U.S. Department of Education as a Hispanic-Serving Institution and is committed to serving students of all backgrounds from the region and beyond. Connect with and learn more by visiting CI's Social Media.