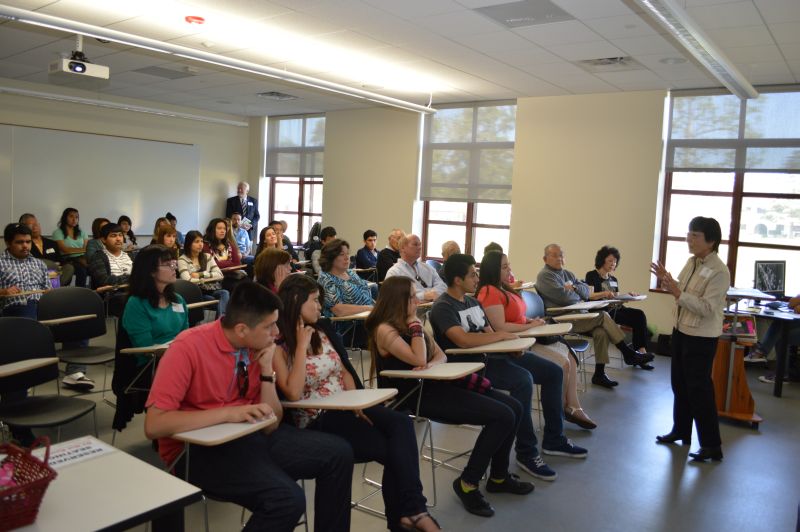 Camarillo, Calif., Feb. 16, 2016 – CSU Channel Islands (CI) is calling for students, teachers, professors and community organizers to present at the 8th Annual Conference for Social Justice in Education on April 16 on the CI campus.
This year's theme is "Gender Inequalities in Learning: Where the Boys and Girls (and Women and Men) Aren't."
A primary topic this year: the lack of males in higher education, particularly men of color.
"It's an emerging crisis in the whole country," said one of the conference organizers, Associate Professor of Education Kaia Tollefson, Ph.D. "It's something we're seeing here at CI as well. We are trying to find out where and why imbalances exist and what can be done to right them."
Troubling statistics show that Latino men have the lowest high school graduation rates as well as the lowest college enrollment rates, even lagging behind their Latina counterparts.
When it comes to educational inequities for girls and women, one concern lies in the underrepresentation of women in the Science Technology Engineering and Math (STEM) careers.  "There is inequity for women even after they graduate from college," Tollefson said.
"The more educated a person is, the higher their pay, but when you look at men and women at the same level of education, there is a measurable pay gap," Tollefson said. "There is also a pay gap when it comes to graduates of different races and ethnicities."
Any issue regarding gender equity in and through education can be a subject for presenting at this year's conference. "We're looking for people who have either research they've conducted, projects or even stories to tell," Tollefson said. "This isn't a hard-core research conference. It can be storytelling."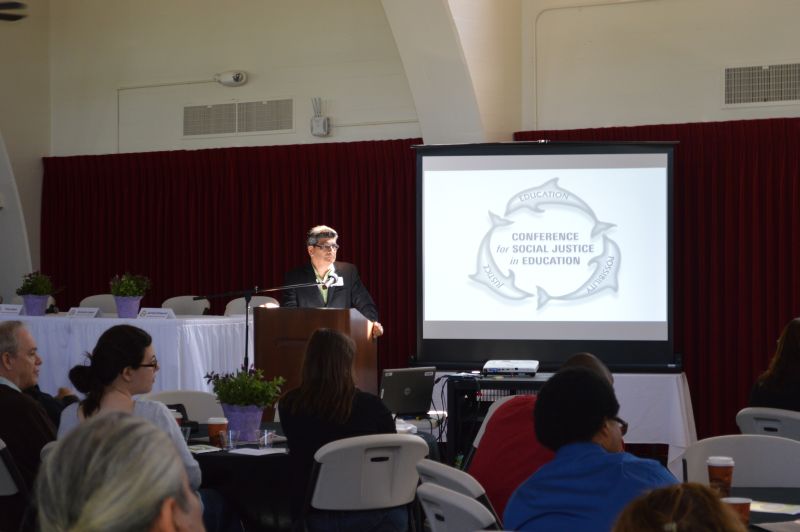 Organizers hope to provide teachers, students, parents and community members with 1) a greater understanding of the gender inequalities that exist in specific areas of learning and cultures; 2) a deeper understanding of the impact of gender identity on learning; 3) opportunities to examine their own perceptions about gender equality/inequality; 4) connections with others who are working toward gender equality and 5) ideas for action.
Proposals can come from P-12 teachers; faculty from four-year or community colleges; coaches; psychologists; or from any community organizers who have been involved in addressing gender inequities in education. Organizers would especially welcome any proposals that represent a partnership between students and teachers.
If you are interested in presenting at this year's conference, download the proposal form at: http://education.csuci.edu/justice-conference/proposal-info.htm.  Then, submit your completed proposal to lauren.miller@csuci.edu.
Proposals, which need be no longer than one page, are due Monday, March 1, 2016.
# # #
About California State University Channel Islands
CSU Channel Islands (CI) is the only four-year, public university in Ventura County and is known for its interdisciplinary, multicultural and international perspectives, and its emphasis on experiential and service learning. CI's strong academic programs focus on business, sciences, liberal studies, teaching credentials, and innovative master's degrees. Students benefit from individual attention, up-to-date technology, and classroom instruction augmented by outstanding faculty research. CI has been designated by the U.S. Department of Education as a Hispanic-Serving Institution and is committed to serving students of all backgrounds from the region and beyond. Connect with and learn more by visiting CI's Social Media.