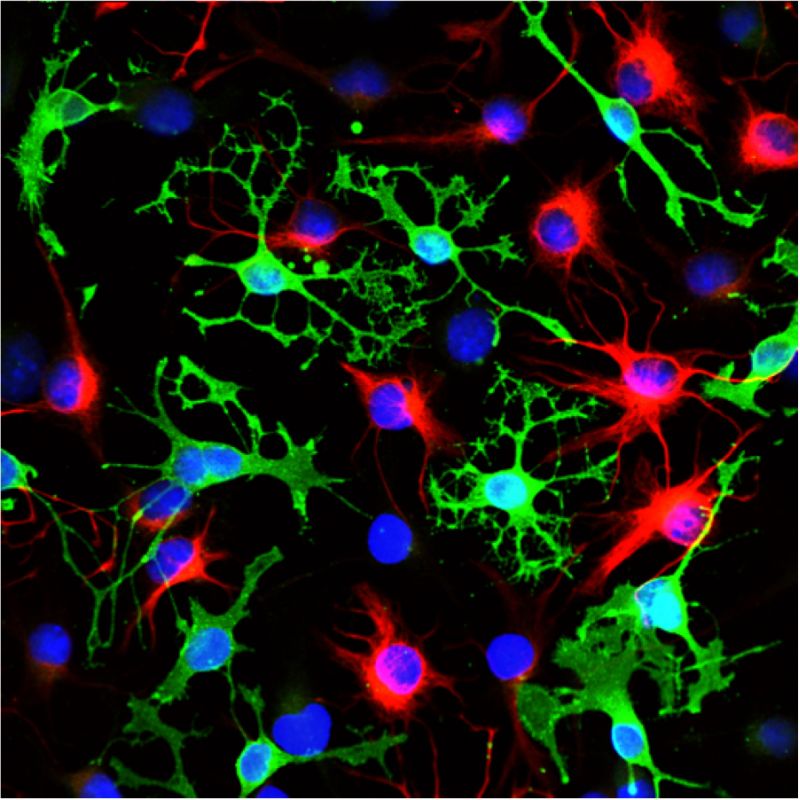 Camarillo, Calif., Feb. 11, 2016—CSU Channel Islands (CI) graduate students interested in the field of stem cell research will get a chance to do a year's internship at a top flight stem cell research center such as Cedars-Sinai, Stanford University, City of Hope, Scripps Research Institute or Children's Hospital Los Angeles, to name just a few of the cooperating institutions.
There will be 10 internships available to CI graduate students, thanks to a $3,045,000 grant from the California Institute for Regenerative Medicine (CIRM). The grant will fund 10 paid internships a year over the next five years.
CI's grant is part of a larger $40.13 million grant from CIRM called the Bridges to Stem Cell Research and Therapy Awards Program. The program is open to California universities or colleges that don't have a major stem cell research program.
Director of the Master's in Biotechnology and Bioinformatics degree program at CI and the recipient of this award Nitika Parmar, Ph.D., is thrilled that CI Biotechnology and Bioinformatics graduate students get an opportunity to stand on the leading edge of stem cell research. 
"The potential of stem cells is unprecedented," said Parmar, an Associate Professor of Biology and the Program Director of the Stem Cell program at CI. "Stem cells have the potential to become any organ. It's mind-boggling. A stem cell can potentially become any kind of cell, given the right conditions. You could 'educate' these cells to become pancreatic cells, spinal cells, cells to replace a lost limb, and so forth."
 "The goal of the Bridges program is to prepare undergraduate and Master's level students in California for a successful career in stem cell research," said C. Randal Mills, Ph.D., the President and CEO of CIRM. "That's not just a matter of giving them money, but also of giving them good mentors who can help train and guide them, of giving them meaningful engagement with patients and patient advocates, so they have a clear vision of the impact the work they are doing can have on people's lives."
CI has received two previous grants from CIRM to help students pursue year-long internships with one of more than 150 different research laboratories at 10 research institutions, but Parmar said this grant is new and different as it includes three new components: 1) patient and healthcare engagement activities; 2) educational enhancement activities and 3) community outreach activities.
Through these new components, students will benefit from direct patient interaction, chances to attend workshops and seminars, and a series of community education events designed to educate the public on the future of stem cell research.
 "There is a gap between what's going on in the scientific community and public education about stem cell research," Parmar said. "That's because clinical trials may take 10 years, and the public hears about research only after the clinical trial has been successful, leading to a potential therapy."
The two previous grants, awarded in 2009 and 2012, allowed CI students to research stem cell therapies to treat chronic disease and injury such as Alzheimer's disease, diabetes, cancer, heart attacks, macular degeneration and spinal cord injury, to name just a few areas of study. These grants led to the training of more than 70 CI graduate students, thereby filling the need for skilled stem cell researchers in California.
Biotechnology and Bioinformatics graduate student James Dunn is among the students who is currently doing an internship at Cedars-Sinai, funded by the 2012 grant.
The Simi Valley native has been researching how stem cells can help treat or maybe someday cure a neurodegenerative disorder called Huntington's disease.
"I pretty much think that within the next decade, we will be able to re-grow stem cells from a patient's skin cells, reintroduce those cells in to the patient, and prolong the time before the onset of the disease for as long as a lifetime," he said.
Dunn plans to pursue a Ph.D. in molecular biology and stay involved in the future of stem cell research. 
# # #
About California State University Channel Islands
CSU Channel Islands (CI) is the only four-year, public university in Ventura County and is known for its interdisciplinary, multicultural and international perspectives, and its emphasis on experiential and service learning. CI's strong academic programs focus on business, sciences, liberal studies, teaching credentials, and innovative master's degrees. Students benefit from individual attention, up-to-date technology, and classroom instruction augmented by outstanding faculty research. CI has been designated by the U.S. Department of Education as a Hispanic-Serving Institution and is committed to serving students of all backgrounds from the region and beyond. Connect with and learn more by visiting CI's Social Media.