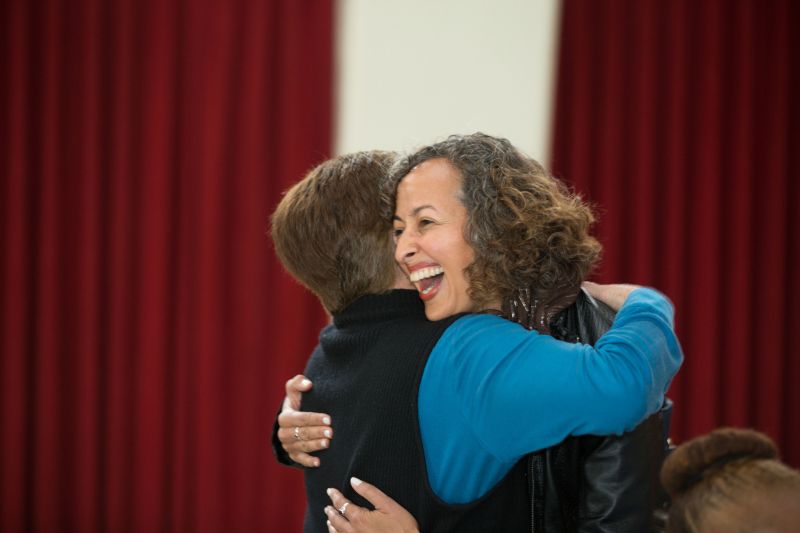 Camarillo, Calif., February 29, 2016 — Planned Parenthood centers across the U.S. are bracing themselves for the outcome of this Presidential election and the selection of the next Supreme Court justice.
CEO of Planned Parenthood Action Fund Santa Barbara, Ventura and San Luis Obispo Counties Jenna Tosh will address these timely subjects as the keynote speaker of the Annual Women's Recognition Luncheon being held at CSU Channel Islands (CI).
"We are in a moment in time where, despite the radical social changes we have accomplished for women, we are up against forces determined to roll back the clock," Tosh said. "Now more than ever, we must come together to protect access to women's health care."
Scheduled for Tuesday, March 8 from noon until 2 p.m. at the Grand Salon on campus, the Women's Recognition Luncheon honors members of CI staff, students and faculty whose service, leadership and dedication have helped our community grow and thrive.
"We honor women who promote feminism and equality at CSU Channel Islands and within the CI community," said Kirsten Moss, Director of Multi-Access Programs and Student Affairs Director for the Center for Multicultural Engagement.
The luncheon, which is in its 14th year, is organized each year by the Center for Multicultural Engagement and Intercultural Services at CI.
Planned Parenthood has been at the center of controversy during this election year, but that's exactly why luncheon organizers wanted to invite Tosh to speak.
"This event may appear contentious, but the goal is to get students to vote in a voting year," Moss said.
Tosh said she plans to speak about Planned Parenthood's 100-year history and its work to reduce unintended pregnancies, to offer cancer screenings, birth control, breast health services, Pap tests, sexual health education and treatment for sexually transmitted infections.
"Largely as a result of access to birth control, women make up nearly half the workforce in America, and more than half of those attending college," Tosh said. "As a result of better sex education and more access to birth control, we are now at a 40-year low for teen pregnancy in America."
The event is scheduled for International Women's Day on March 8. This year's theme is "Pledge for Parity," an acknowledgment that not all women around the world enjoy the same rights as others.
Coinciding with the luncheon is a documentary called "Sweet Dreams," which will screen in Malibu Hall, Room 100 from 6 to 8 p.m. on Wednesday, March 9. The story is about three women who joined forces after the genocides in Rwanda and built a successful business.
On Thursday, March 10, there will be a Sexual Health Discussion from 12 to 1:30 p.m. in Malibu Hall, Room 100. There will be pizza and an open discussion about subjects either medical or emotional when it comes to sexual health.
This event has concluded
Limited parking is available on campus with the purchase of a $6 daily permit; follow signs to the parking permit dispensers. Free parking is available at the Camarillo Metrolink Station/Lewis Road with bus service to and from the campus.  Riders should board the CI Vista Bus to the campus; the cash-only fare is $1.25 each way. Buses arrive and depart from the Camarillo Metrolink Station every 30 minutes from 7 a.m. to 10 p.m. Monday through Friday. For exact times, check the schedule at www.goventura.org.
Persons who, because of a special need or condition, would like to request an accommodation should contact Disability Accommodations and Support Services at 805-437-3331 or email accommodations@csuci.edu as soon as possible, but no later than ten business days prior to the event, so that appropriate arrangements can be made.
# # #
About California State University Channel Islands
CSU Channel Islands (CI) is the only four-year, public university in Ventura County and is known for its interdisciplinary, multicultural and international perspectives, and its emphasis on experiential and service learning. CI's strong academic programs focus on business, sciences, liberal studies, teaching credentials, and innovative master's degrees. Students benefit from individual attention, up-to-date technology, and classroom instruction augmented by outstanding faculty research. CI has been designated by the U.S. Department of Education as a Hispanic-Serving Institution and is committed to serving students of all backgrounds from the region and beyond. Connect with and learn more by visiting CI's Social Media.