Camarillo, Calif., March 13, 2017 — Six CSU Channel Islands (CSUCI) students will be awarded scholarships at the CSUCI Business & Technology Partnership Leadership Dinner April 20 from 5:30 to 9 p.m. at the Westlake Village Inn at 31943 Agoura Road in Westlake Village.
Also scheduled to receive honors will be one CSUCI faculty member and two business and technology leaders from the community.
The six students selected to receive scholarships were chosen based on a number of criteria such as financial need, a grade point average of 3.5 or above and a major in either a science or business field.
The scholarships were open to anyone attending CSUCI in the fall, which includes any student from a community college in the area.  The recipients will be chosen at the end of March.
"These scholarships are meant to recognize and reward students for their hard work and academic excellence," said CSUCI President Erika D. Beck, Ph.D. "Our awardees have persevered despite facing challenging life events and economic hurdles. They are to be commended for their determination to achieve their highest educational and professional aspirations."
The Business & Technology Partnership (B&TP) is a subcommittee of the CSU Channel Islands Foundation. Its purpose is to foster the collaboration of business and technology with CSUCI and to promote professional and technological excellence among its students, faculty, and staff for the benefit of the region's economy.
Business, technology and academic leaders who contribute their expertise and resources to the CSUCI student experience will also be recognized.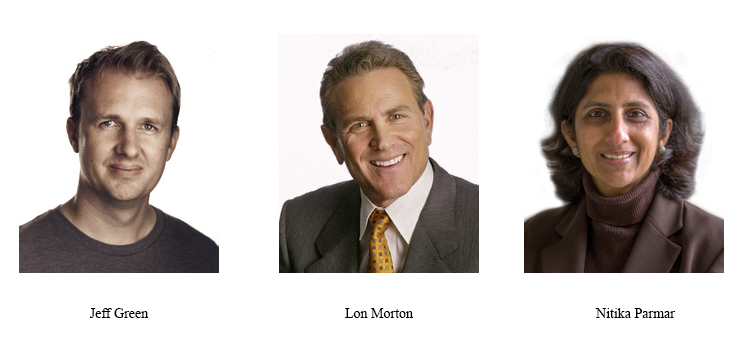 The Technology Leader of the Year award will go to Jeff Green, CEO at The Trade Desk, Inc., which specializes in digital marketing. Green has distinguished himself at numerous technology companies before co-founding The Trade Desk. He has created numerous opportunities for CSUCI students to start their technology careers after graduation, a crucial part of the student success picture.
The Business Leader of the Year award will go to Lon Morton, CEO & Co-Chief Investment Officer of Morton Capital Management. Morton was chosen because he leads by example, serving as a board member on the Boys and Girls Club of the Greater Conejo Valley and CSUCI's Foundation board.
The Faculty Leader of the Year award will go to Associate Professor of Biology Nitika Parmar, Ph.D., whose fields of interest include molecular biology, genetic engineering and DNA research. Each year, she takes 14 students to her native India to tour cutting-edge biotechnology research centers and a 70-acre sustainable green village in the foothills of the Sahyadri Mountains.
For more information about the dinner and to make reservations visit: http://www.csuci.edu/btp/btp-leadership-2017.htm.
# # #
About California State University Channel Islands
CSU Channel Islands (CI) is the only four-year, public university in Ventura County and is known for its interdisciplinary, multicultural and international perspectives, and its emphasis on experiential and service learning. CI's strong academic programs focus on business, sciences, liberal studies, teaching credentials, and innovative master's degrees. Students benefit from individual attention, up-to-date technology, and classroom instruction augmented by outstanding faculty research. CI has been designated by the U.S. Department of Education as a Hispanic-Serving Institution and is committed to serving students of all backgrounds from the region and beyond. Connect with and learn more by visiting CI's Social Media.