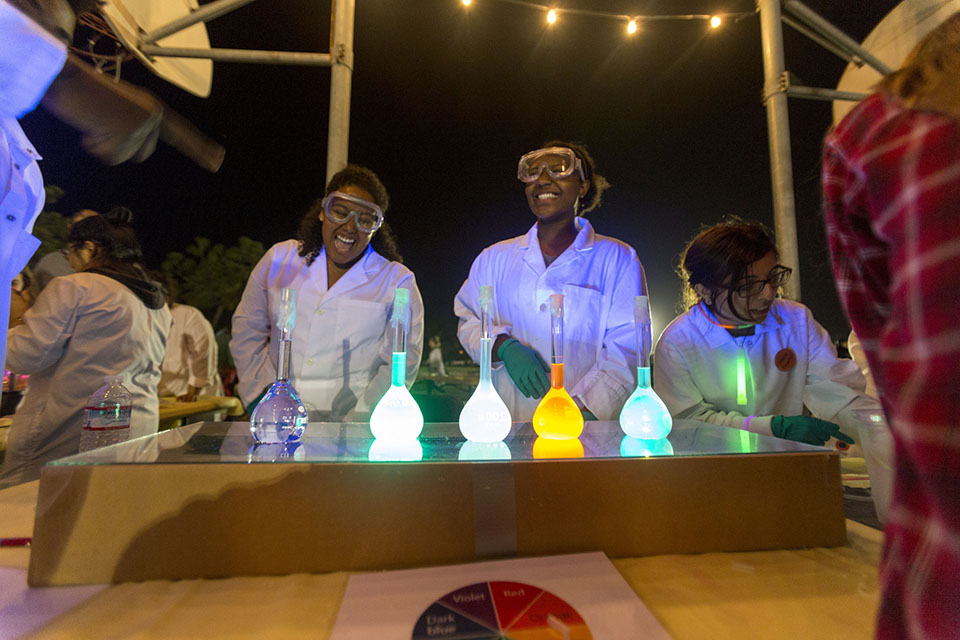 May 30, 2017 — Ventura County middle schools, elementary schools and other learning environments will be recognized on May 31 for their innovative science, technology, engineering and math (STEM) programs.
Six elementary schools, two middle schools, one early childhood education center and three expanded learning settings (museum, after-school or summer programs, for example) will be presented with Golden Gear awards from the Ventura County STEM network (VC STEM, http://vcstem.org), which is led by CSU Channel Islands (CSUCI).
The announcement of the Golden Gear award winners will be 8 a.m. to 9 a.m. Wednesday, May 31, in Malibu Hall on the CSUCI campus at One University Drive in Camarillo. The formal awards ceremony will be held at the annual STEMtastic event on Tuesday, October 17.
"We spend an awful lot of time in society looking at test scores and talking about what is wrong with K-12 education," said VC STEM Director Phil Hampton, Ph.D., Professor of Chemistry at CSUCI. "We don't spend enough time in what is called 'appreciative inquiry' where we recognize high impact practices in STEM learning and try to implement them in other settings."
In order to help educational settings, VC STEM defined what it viewed as the attributes of high quality STEM programming and created a self-assessment tool to allow schools to self-assess their STEM programs. The self-assessment tool is called the "VC STEM 3-D Tool, with the three "D"s standing for "discover, dream and design." VC STEM launched the Golden Gear award recognition this year to recognize educational settings that implement high quality STEM programming.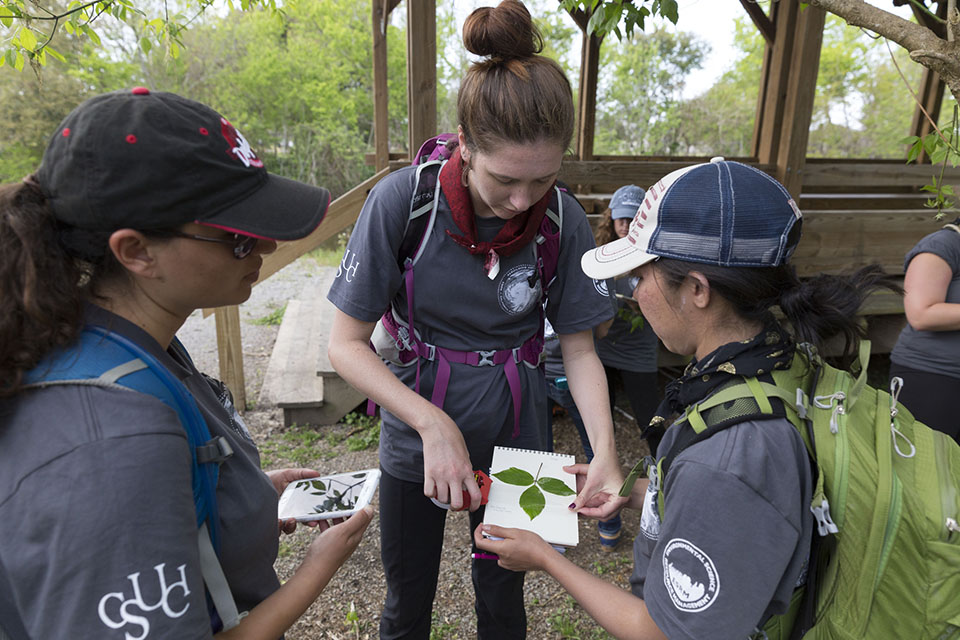 "We solicited applications from interested schools and they put together an application package," Hampton said. "Then we had a team of reviewers look at the application and rank it. If we had not visited the site before, we sent a team to the location for a site visit."
The VC STEM network is a collection of companies, schools, universities, museums, parks and a host of other local organizations that includes CSUCI, which leads the network. All VC STEM partners are dedicated to enhancing STEM education for students pre-school through college with input from all cooperating members.
The Amgen Foundation, the charitable arm of Amgen, a leading biotechnology company in Thousand Oaks, made VC STEM possible at the end of 2014 by funding a $75,000 grant proposal put together by CSUCI.
VC STEM was launched as an initiative of the Ventura County P-20 Regional Council, a group of decision-makers from education, business, parent organizations and other community agencies committed to enhancing the community's educational system.
Hampton said VC STEM's focus has been on birth to Grade 8, but the organization is going to expand to include high schools, colleges and career-readiness for college. Next year's Golden Gear award will include a recognition of high schools that are implementing high quality STEM programming.
For more, visit: http://www.vcstem.org/golden-gear-award/.