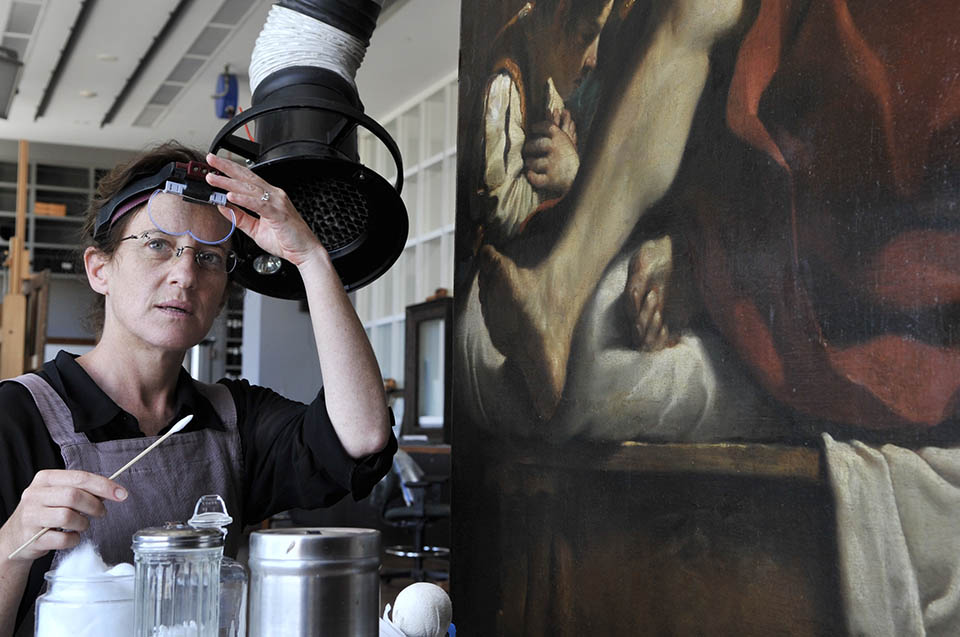 Aug. 10, 2017 — J. Paul Getty Museum Associate Conservator Devi Ormond revives famous works of art hidden behind layers of dirt and discolored varnish hundreds of years old. Sometimes it takes days, sometimes years, depending on the painting.
"When conservators clean a painting, we're not trying to make it look brand new," Ormond wrote in "The Iris," the Getty's blog. "We are trying to achieve a semblance of how an artwork may have looked upon leaving an artist's studio, while also respecting the fact that a painting ages and will never look exactly as it did when it was initially created."
It's a painstaking, meticulous process that the internationally-known art restoration specialist will share at a free presentation from 1:30 to 3:30 p.m. Saturday, Aug. 26 at the Camarillo Library.
"From Guercino to Van Gogh" is a presentation by the CSU Channel Islands (CSUCI) Osher Lifelong Learning Institute (OLLI). OLLI is an ongoing series of lectures and classes for individuals 50-years and older, but this presentation is open to guests of all ages.
OLLI Program Director Nicholas Fuentes considers it an honor to get Ormond to speak to OLLI students and members of the community.
"She is going to have some interesting first-hand stories and some incredible insights not only into the art she works with, but into the artists as well," Fuentes said.
Ormond has restored works of art by such masters as Dutch impressionist Vincent van Gogh; French Painter Henri Fantin-Latour; and most recently, Italian Baroque painter Guercino's "Jacob Blessing the Sons of Joseph."
"Working so closely on great works of art is something one can never take for granted," Ormond said.
The event is free, but registration is required at: http://go.csuci.edu/olli.
Guests are asked to be in attendance no later than 1:25 p.m. or seats will be released.