Sept. 11, 2017 — Why is the cost of prescription drugs so high? Should the parents of a critically disabled infant be allowed to consent to experimental treatment even if the doctors say no? And when is a prescription for medical marijuana appropriate?
Difficult questions in medical ethics and pharmaceutical pricing will be fielded by two experts from the Martin V. Smith (MVS) School of Business & Economics 2017 Speaker Series, entitled "Contemporary Topics in Healthcare."
The presentations are scheduled at CSU Channel Islands (CSUCI) from noon to 2 p.m. on Friday Sept. 15 and Friday Dec. 1, 2017.
"We are offering two provocative presentations related to healthcare issues," said Dean of the MVS School of Business & Economics, Bill Cordeiro, Ph.D. "Two experts will explore the background and current practices related to decision-making by patients and drug pricing. With the healthcare industry comprising 17 percent of our economy, it is important that we contribute to a discussion of these topics."
Friday, Sept. 15, 2017 — James Hornstein, M.D.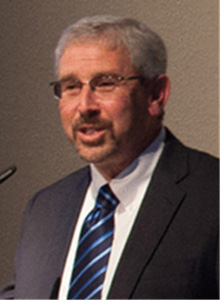 Ventura County Medical Center chair of ethics Dr. James Hornstein, M.D. will field a number of questions on medical ethics with a talk titled "Three Ladies and a Dude: The Ethics of Patient Choice."
Hornstein, who is also chair of the Community Memorial Hospital Bioethics Committee, will share the story of four young patients whose unexpected problems became the standard by which hospitals and doctors now use when guiding patients through difficult medical decision-making.
Hornstein will look at questions many of us may have faced or will face such as: what to do if family members disagree about the care of a grandparent or parent? Is it right for a patient to ask for a lethal dose of medicine if he or she has only six months to live?
Hornstein is a graduate from the David Geffin School of Medicine at UCLA. In addition to administrative duties in the two Ventura area hospitals, Hornstein also has been a physician in private practice for many years.
Friday, Dec. 1, 2017 — Assistant Professor of Economics John Lu, Ph.D.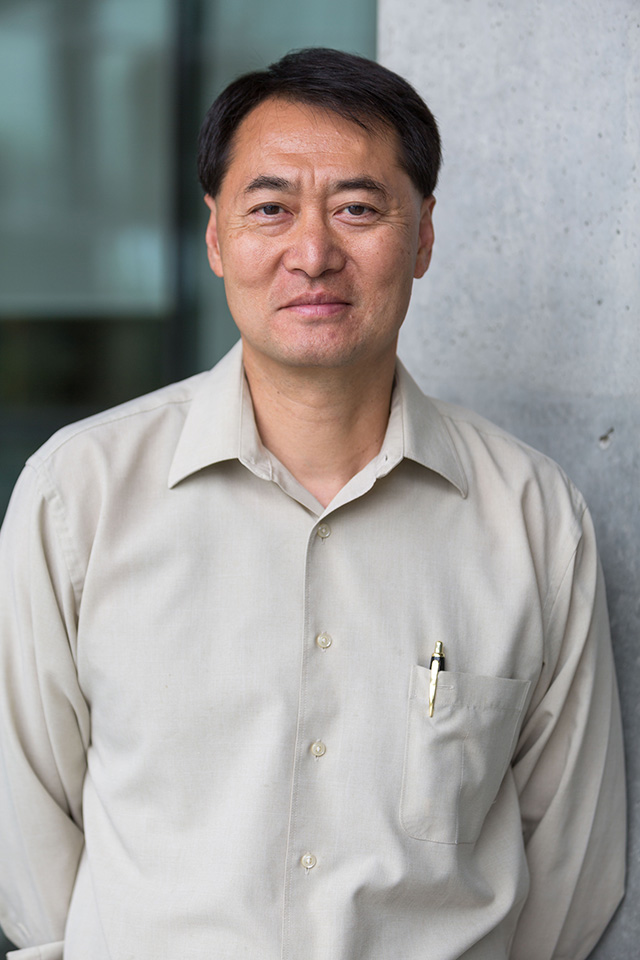 Few subjects are as confounding and hotly debated as the price of pharmaceutical drugs. CSUCI Assistant Professor of Economics John Lu, Ph.D., will talk about how drug prices are determined in his presentation: "Pharmaceutical Pricing: Truth versus Myths."
"Some of the preconceived notions are correct, but many are not," Lu said. "When the public is better informed, we can make smarter decisions as private citizens and elected officials with respect to drug pricing."
Lu will discuss why drug prices seem so high in the U.S. but are cheaper outside of the U.S., why even prices for generic drugs are rising rapidly, and why people feel drug companies are gouging patients. He will also discuss what it means to regulate drug prices in the U.S.
"These accusations and condemnations of the drug industry are actually not new, but the tone and intensity of criticism has reached a new high recently, as a wave of highly effective and costly drugs were introduced to the market in the last 10-15 years," Lu said.
Lu was a health economist and pricing expert in the biopharmaceutical industry for two decades, including nearly 17 years at Amgen as a director of global health economics and policy.
This event has concluded.
Limited parking is available on campus with the purchase of a $6 daily permit; follow signs to the parking permit dispensers. Free parking is available at the Camarillo Metrolink Station/Lewis Road with bus service to and from the campus.  Riders should board the CSUCI Vista Bus to the campus; the cash-only fare is $1.25 each way. Buses arrive and depart from the Camarillo Metrolink Station every 30 minutes from 7 a.m. to 10 p.m. Monday through Friday. For exact times, check the schedule at www.goventura.org.