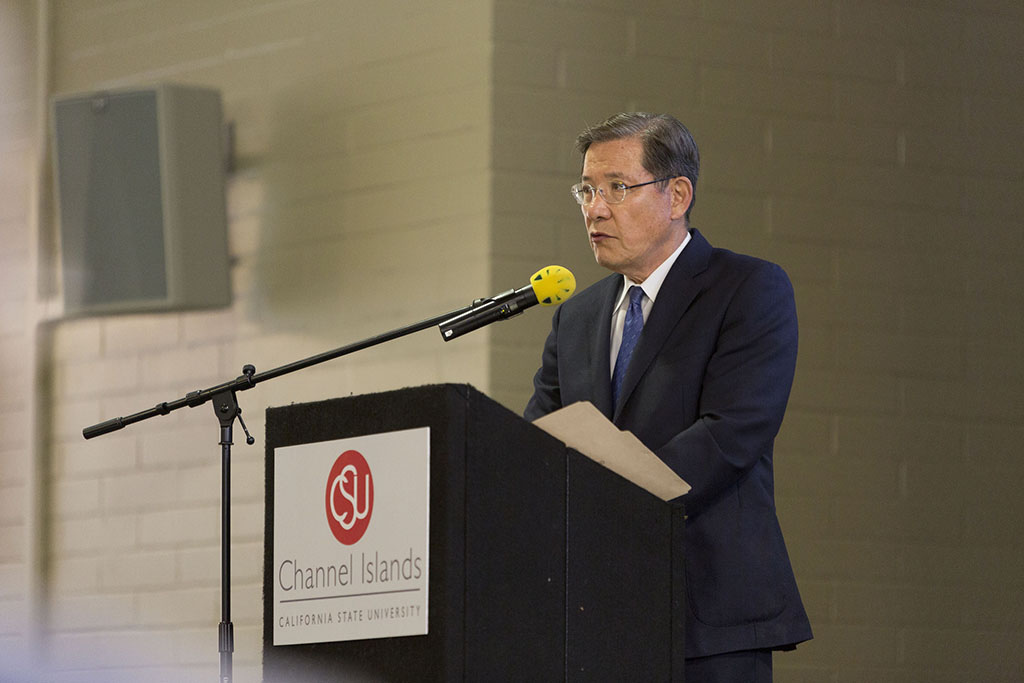 Camarillo, Calif., April 18, 2017 — Consuls General to Canada and Mexico will give their perspectives on the North American Free Trade Agreement (NAFTA) during an upcoming presentation at CSU Channel Islands (CSUCI).
The public is invited to "NAFTA's Economic Progress 2017" from 10 a.m. to 3 p.m. on Friday April 28 in Malibu Hall 100 on the CSUCI campus at One University Drive in Camarillo.
There is no charge for attendance and light refreshments will be served at the event, which is hosted by CSUCI's Institute for Global Economic Research (IGER), part of the Martin V. Smith School of Business & Economics.
"This is a real coup for us to have both consuls general making their case for NAFTA," said CSUCI Professor of Economics and Director of IGER Sung Wong Sohn, Ph.D. "They're going to try to dispel the notion that NAFTA has been a big drag on the U.S. economy."
Consul General of Canada, Los Angeles, James Villaneuve and Consul General of Mexico, Los Angeles, Carlos Garcia de Alba will speak after Sohn gives an overview of the NAFTA issue.
"I will represent the American point of view," said Sohn, who is with the Martin V. Smith School of Business & Economics. "Canada and Mexico combined represent our biggest trading bloc. We export a lot of agricultural products, information technology products and auto parts, to name a few."
NAFTA is a three-country treaty negotiated by the governments of Canada, Mexico and the U.S. It took effect in January of 1994 and its terms were rolled out gradually through January 2008, providing for the elimination of most tariffs on products traded between these three countries.
This presentation will outline the economic progress that has been made since its inception.
"A lot of jobs are tied to NAFTA. We in California, especially Ventura County, are heavily affected by what's going on with NAFTA," Sohn said. "President Trump has said it's a bad deal for the U.S., but since then he has softened his criticism. It may need tweaking, but not necessarily a major surgery."
RSVP at jcoronel@portla.org or register at: http://tinyurl.com/TCNafta17.
# # #
About California State University Channel Islands
CSU Channel Islands (CI) is the only four-year, public university in Ventura County and is known for its interdisciplinary, multicultural and international perspectives, and its emphasis on experiential and service learning. CI's strong academic programs focus on business, sciences, liberal studies, teaching credentials, and innovative master's degrees. Students benefit from individual attention, up-to-date technology, and classroom instruction augmented by outstanding faculty research. CI has been designated by the U.S. Department of Education as a Hispanic-Serving Institution and is committed to serving students of all backgrounds from the region and beyond. Connect with and learn more by visiting CI's Social Media.