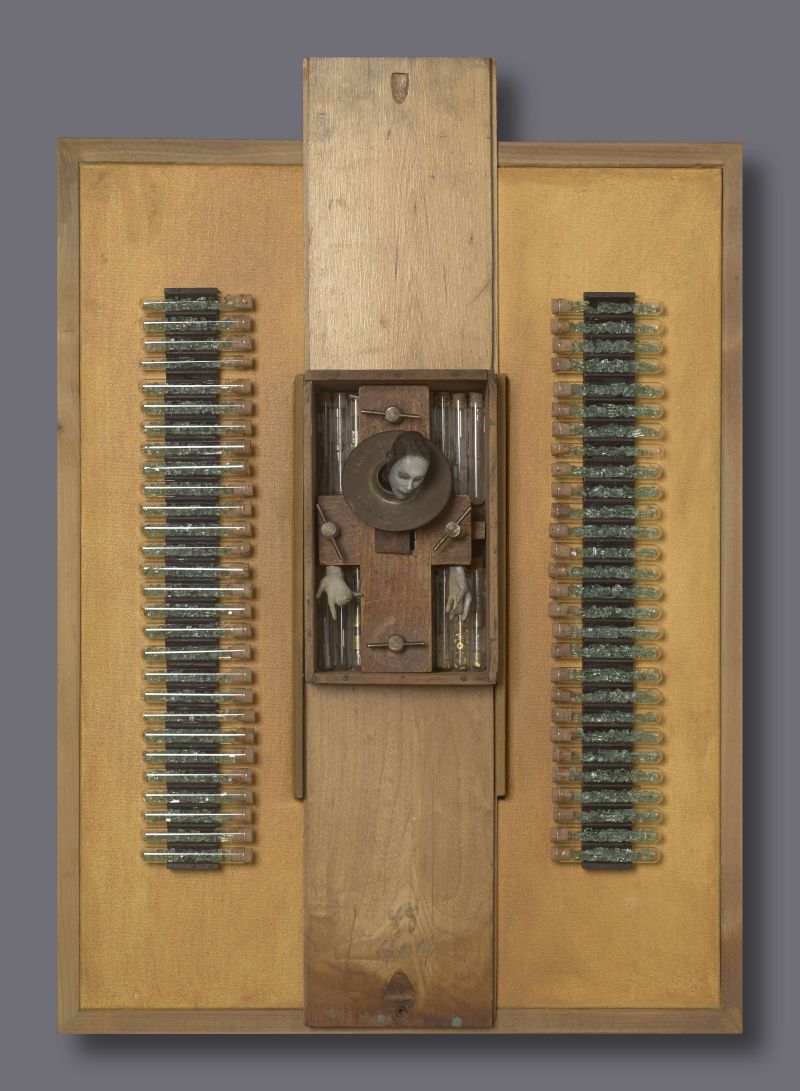 Camarillo, Calif., Feb. 27, 2017 — The work of Los Angeles artists Lesley Krane and Cecilia Z. Miguez will be on display from March 1 through April 2 at the John Spoor Broome Library Gallery on the CSU Channel Islands (CSUCI) campus.
The opening reception of "Personal Stories/Shared Narratives" will be March 7 from 5 to 6:30 p.m. in the Broome Gallery with both artists giving short presentations about their work.
Krane, who also teaches art at CSU Northridge, expresses herself through photography and Miguez, a Uruguay-born artist, uses sculpture, but exhibit curator Irina D. Costache, Ph.D. saw a connection between their styles and put together "Personal Stories/Shared Narratives."
"Even though the media is very different, they have a conceptual sensitivity that brings them together," said Costache, a Professor of Art at CSUCI. "It's an ability to create stories that are very personal, but also very much connected with the viewer. I want them not just to find the artists, but to find themselves."
Krane's work in "Personal Stories" is a series of photographs of white rooms meant to depict private spaces we all need.
"I think a lot about Virginia Woolf's book, 'A Room of One's Own,' and how necessary and precious it is to have a private place to work," Krane said. "It can also be a psychological space."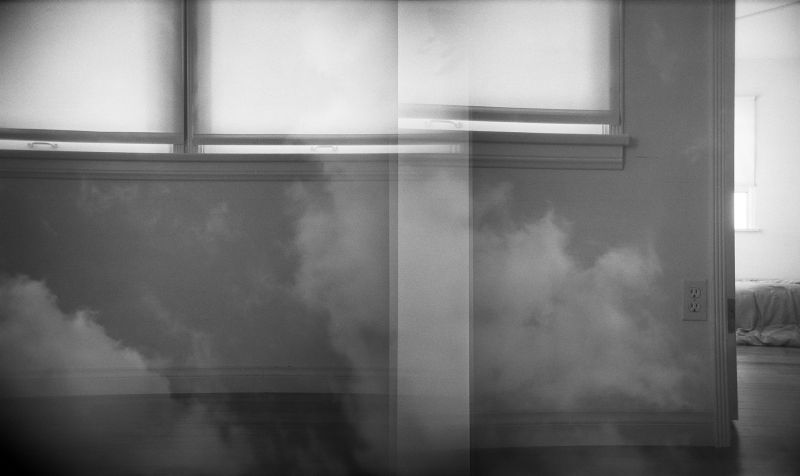 Krane's process involves shooting film (yes, film — not digital images) on a toy camera she has used for years. She double exposes black and white film by shooting her photos, then running the film back through the camera while shooting clouds. 
"The toy camera is easy to manipulate in terms of pointing it directly at the sky," she said. "I also like the low tech. Using film is already low tech, but also using that camera is dancing with fate."
Figures are part of Cecilia Miguez's work, but there is an abstract element that distinguishes her work, which is often in wood, bronze, iron and/or glass.
"My sculpture always deals with how it feels for a human being to be alive," Miguez said. "I love the sensation of having a thought or a feeling in my heart, and having my hands go through a three dimensional space to express it."
Costache said the work of both Miguez and Krane carries a sense of mystery.
"The surfaces are very deceiving with Cecilia's work," Costache said. "You don't know what you're looking at. That's the mystery for Cecilia, and it's a mystery of space for Lesley."
Limited parking is available on campus with the purchase of a $6 daily permit; follow signs to the parking permit dispensers. Free parking is available at the Camarillo Metrolink Station/Lewis Road with bus service to and from the campus.  Riders should board the CSUCI Vista Bus to the campus; the cash-only fare is $1.25 each way. Buses arrive and depart from the Camarillo Metrolink Station every 30 minutes from 7 a.m. to 10 p.m. Monday through Friday. For exact times, check the schedule at www.goventura.org.
# # #
About California State University Channel Islands
CSU Channel Islands(CI) is the only four-year, public university in Ventura County and is known for its interdisciplinary, multicultural and international perspectives, and its emphasis on experiential and service learning. CI's strong academic programs focus on business, sciences, liberal studies, teaching credentials, and innovative master's degrees. Students benefit from individual attention, up-to-date technology, and classroom instruction augmented by outstanding faculty research. CI has been designated by the U.S. Department of Education as a Hispanic-Serving Institution and is committed to serving students of all backgrounds from the region and beyond. Connect with and learn more by visiting CI's Social Media.