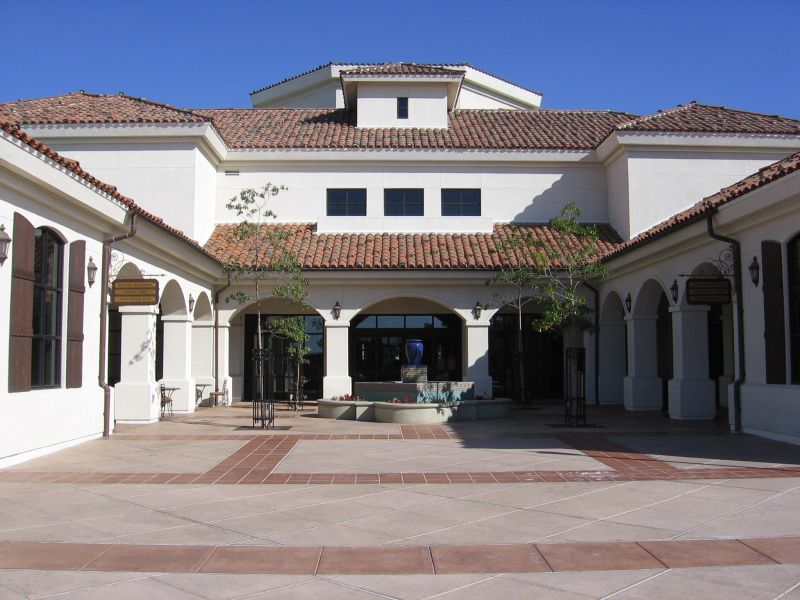 Camarillo, Calif., Feb. 8, 2017 — CSU Channel Islands' Library Lecture Series is a gift to Ventura County with campus faculty lending their expertise to current events, health care, the arts, science, the environment and a variety of other topics. Included in this spring's library lecture selection is a closer examination of ISIS; advances in chemotherapy; diversity in Ventura County; literature and fantasy femme fatales.
The lectures are scheduled at libraries across Ventura County and are free and open to the public.
Blanchard Community Library
119 N. 8th Street
Santa Paula
Tuesday, Feb. 21, 6:30 to 8 p.m.
Laundry in 18th and 19th century Mexico (Bilingual Presentation)
Behind the starched and polished image of the respectable upper class Mexican citizen in the 18th and 19th centuries were armies of "lavanderas" or laundresses. Professor of History Marie Francois, Ph.D. has studied this labor-intensive work, which often provided these independent contractors with the means to support their families. 
Tuesday, Mar 21, 6:30 to 8 p.m.
Won't You Be My Neighbor? Examining Changes in Racial/Ethnic Diversity across Ventura County Neighborhoods.
Ventura County's increasing racial and ethnic diversity has mirrored national trends over the past decade, but has occurred unevenly. Most neighborhoods in Ventura County are more ethnically and racially diverse, but many neighborhoods have actually decreased in diversity. Assistant Professor of Sociology Luis A. Sánchez, Ph.D., will discuss these changes and how geography affects neighborhood diversity.
Tuesday, April 11, 6:30 to 8 p.m.
Algorithms - the rules of modern living (Bilingual Presentation)
From online purchasing to Google searches to dating, algorithms are behind numerous aspects of modern living. Program Chair and Professor of Computer Science Michael Soltys, Ph.D., will explain algorithms and the concepts behind computer programs that keep our lives running smoothly.
Channel Islands Boating Center
3880 Bluefin Circle
Oxnard
Thursday, April 13, 6:30 to 8 p.m.
With whom do we share the planet?  Examples from the fish world.
When we lose biodiversity, it's a warning sign — the proverbial canary in a coal mine. To illustrate the importance and majesty of biodiversity, Biology Lecturer Steven Norris, Ph.D., will treat the audience to photos of colorful and even startling African and Mexican fish species, and explain why fish diversity and the health of our natural habitats is linked to our own survival.
Thursday, May 4, 6:30 to 8 p.m.
Adapting to stress: surviving hydrothermal vents, intertidal zones, and changing oceans
Resilient sea life, even a worm living in hellish conditions in deep-sea hydrothermal vents, can teach us about the very boundaries of life. Assistant Professor of Biology Geoff Dilly, Ph.D., will take his audience deep into the ocean with photos taken on deep sea dives and submarine trips to visit these remarkable creatures and learn what they can teach us about the survival of many other species on a swiftly-changing planet.
City of Camarillo Public Library
4101 E. Las Posas Rd.
Camarillo
Monday, Feb 27, 6:30 to 8 p.m. 
Is Eugenics History? Mass Sterilization of People with Disabilities
About 20,000 people, 70 percent of them with disabilities, were sterilized in California at the beginning of the 20th century. That's because California's eugenics law was passed in 1909, causing castrations, tubal ligations and forced birth control. Assistant Professor of Health Science Kristen Linton, MSW, Ph.D., will explain the eugenics law, and how ghosts of this period of history may persist today in our attitudes toward sex when it comes to people with disabilities and in a law that remains on the books.
Monday, March 27, 6:30 to 8 p.m.
Fantasy Femmes Fatales: Women of Mythology and Poetics of Power
They could turn men to stone. Give them power in battle. Or lure sailors to their deaths. Assistant Librarian Colleen Harris-Keith, M.L.S., M.F.A, Ed.D. will explore the intriguing fantasy femme fatales in books, movies, plays and music. Mythological female characters like the sirens, Circe, Medusa, Helen of Troy; Athena and Aphrodite had great and fearsome power and their lure has intrigued us through the centuries. Harris-Keith will discuss why these characters have persisted and how authors and poets' treatment of them affect how we see them.
Monday, April 24, 6:30 to 8 p.m.
ISIS and Ideology
ISIS, the Islamic State of Iraq and Syria, is covered a great deal in the media, but there is little understanding of where ISIS came from, what it's about and why it persists. Assistant Professor of Sociology Reha Kadakal, Ph.D. will discuss the ideological roots of ISIS and its terror, its appeal to some, and the conditions of its total defeat so that peace and stability can return to the region. 
Grant R. Brimhall Library
1401 E. Janss Rd.
Thousand Oaks
Wednesday, March 22, 7 to 8 p.m.
"It's the thought that counts:" On the pragmatics of gift-giving 
Is giving a gift card "less thoughtful" than giving someone merchandise? What if it was cash instead? Can it ever be "polite" to refuse a gift? And if so, how do we decide? One of humanity's most cherished cultural and interpersonal rituals is the practice of gift-giving. Drawing from social scientific research, Communication Lecturer Daniel Usera, Ph.D., will explore some communicative complexities of both giving and receiving gifts.
Wednesday, April 26, 7 to 8 p.m.
Logistics and Labor: Recent Developments at West Coast Ports
The colorful communities and serene beaches along the California coastline are only part of the story. Also along the coastline are massive ships and dynamic ports that have an integral role in local, regional and global economics. Assistant Professor of Sociology Elizabeth Sowers, Ph.D. will discuss the logistics industry, which is the detailed organization of a complex operation like our California shipping ports. Sowers will explain recent strikes and labor uprisings among logistics workers, and how this affects the mechanics of our economy.
Ojai Library
111 E. Ojai Ave.
Ojai
Saturday, Feb. 11, 1 to 2:30 p.m.
TADA! Validating the Magic of Theatre and Dance
After 45 years, a bit of magic has come to the state of California. On Sept. 26, Governor Jerry Brown signed SB 916, the TADA! Act into law. Written by Senator Ben Allen of Santa Monica, the Theatre and Dance Act will provide all students in California access to dance and theatre as part of their public education. Assistant Professor of Performing Arts Heather Castillo, M.F.A., will talk about the benefits of this move and what it means to students and the larger community.
Saturday, March 11, 1 to 2:30 p.m.
Thinking Like a Mountain Lion: Learning to Live With Wild Neighbors
Recent human-wildlife conflicts in the Santa Monica Mountains show us definite changes in the way 'fringe dwellers' relate to shared space. Environmental Science & Resource Management Lecturer Dan Maher, Ph.D., will talk about how wildlife management has changed through the years to serve better both mountain lions and people. Maher will also share findings from ongoing studies helping us learn to live with our wild neighbors.
Saturday, April 8, 1 to 2:30 p.m.
Virginia Woolf and James Joyce
In the early years of the 20th century, just as Picasso, Modigliani and others were transforming European art in order to represent a new sensibility, so too were Virginia Woolf (1882-1941) and James Joyce (1882-1941) creating what we now think of as modern fiction. Both were innovators in bursting open the boundaries of conventional writing to better express a new reality. Professor of English Joan Peters, Ph.D., will discuss Joyce and Woolf and how they reflected a new age of unprecedented individual freedom and a social volatility erupting into revolution and war. Together, Woolf and Joyce created the blueprint for fiction as we now know it.
Saturday, May 13, 1 to 2:30 p.m.  
Growing Awareness: Pathways to Healthy Happy Food Security and Increased Community Cohesiveness Via the Creation of Community Gardens.
Learn the art of designing, developing and sustaining community gardens from Environmental Science & Resource Management, Communication Lecturer Dan Maher, Ph.D. and Patricia Browne, R.N., who is also President of Camarillo Community Gardens. Maher and Browne will share tips on crop choice, rotation, pest control and other small-scale horticultural tips based on similar demonstration projects going on at CSUCI.
Simi Valley Library
2969 Tapo Canyon Rd
Simi Valley
Sunday, Feb. 19, 2 to 3 p.m.
Chemotherapy: Background for Basic Understanding
Chemotherapy has come a long way with therapy personalized for each individual and the type of cancer they are fighting. Biology Lecturer Zin Htway, Ph.D., will explain companion and complementary diagnostics as well as targeted therapy. In other words, tumors are analyzed at a molecular level to determine the best way to eliminate them. The lecture will include a discussion of promising developments in treating a specific type of lung cancer.
Sunday, April 9, 2 to 3 p.m.
Poets of Dissent/Poetas del Desacato
Languages Lecturer Maythe Ruffino, M.A., and three other area poets will share work that denounces racism, sexism, discrimination, war and the killing and persecution of innocent people, including children. Ruffino, who will read her poetry in Spanish, shares the belief that art has a commitment not to serve as a political manifesto, but to touch the deepest fibers of humanity to stand in solidarity and help transform society. This poetry series is a call for resistance and survival of humanity.
# # #
About California State University Channel Islands
CSU Channel Islands (CI) is the only four-year, public university in Ventura County and is known for its interdisciplinary, multicultural and international perspectives, and its emphasis on experiential and service learning. CI's strong academic programs focus on business, sciences, liberal studies, teaching credentials, and innovative master's degrees. Students benefit from individual attention, up-to-date technology, and classroom instruction augmented by outstanding faculty research. CI has been designated by the U.S. Department of Education as a Hispanic-Serving Institution and is committed to serving students of all backgrounds from the region and beyond. Connect with and learn more by visiting CI's Social Media.