Camarillo, Calif., Feb. 9, 2017 – CSU Channel Islands (CSUCI) President Erika D. Beck will deliver her first State of the University address at the Camarillo Chamber of Commerce's annual CI Connection Luncheon on Thursday, Feb. 16, beginning at 11:30 a.m. at Las Posas Country Club.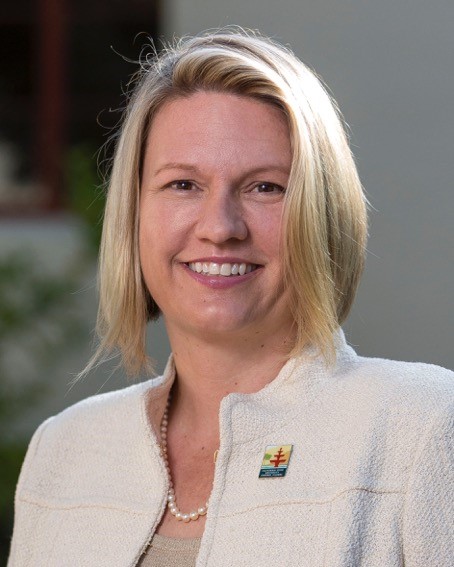 The event is hosted by the Camarillo Chamber of Commerce. Tickets are $40 for Chamber members and $55 for non-members. Additionally, businesses or individuals may host a CSUCI student at the luncheon for $35.
Students will have a chance to network with area business professionals from 10:30 to 11:30 a.m. 
Lunch and the State of the University will begin at 11:30 and last until 1:30 p.m.
CSUCI's proposed Mechatronics Engineering program, STEM (science, technology, engineering, mathematics) initiatives and an accelerated pathway for prospective teachers will be among the new developments and accomplishments President Beck will share.
Members can register online at www.camarillochamber.org, or tickets may be purchased by calling 805-484-4383.
Las Posas Country Club is located at 955 Fairway Dr. in Camarillo.  For more information, visit www.camarillochamber.org.
# # #
About California State University Channel Islands
CSU Channel Islands (CI) is the only four-year, public university in Ventura County and is known for its interdisciplinary, multicultural and international perspectives, and its emphasis on experiential and service learning. CI's strong academic programs focus on business, sciences, liberal studies, teaching credentials, and innovative master's degrees. Students benefit from individual attention, up-to-date technology, and classroom instruction augmented by outstanding faculty research. CI has been designated by the U.S. Department of Education as a Hispanic-Serving Institution and is committed to serving students of all backgrounds from the region and beyond. Connect with and learn more by visiting CI's Social Media.