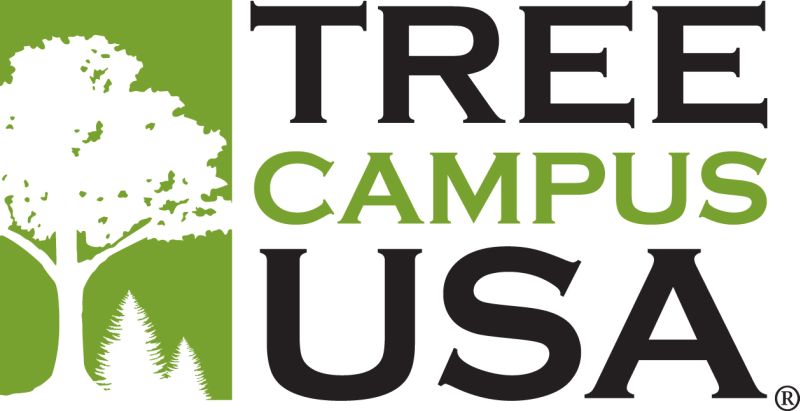 Arbor Day Foundation
Camarillo, Calif., March 6, 2017 — Campus dedication to healthy trees, creek restoration and drought-tolerant landscapes helped earn CSU Channel Islands (CSUCI) recognition as a Tree Campus for the fifth year in a row.
"The thing I'm most grateful for since the beginnings of CSUCI is the university's commitment to sustainability and to being good stewards of Mother Earth," said Director of Facility Services Raudel Bañuelos. "To be receiving this honor for the fifth year in a row shows our commitment. It takes a team to make this happen and it's like we won the championship again."
CSUCI was the first of the 23 campuses to earn the Tree Campus USA designation in 2013. This year, the campus was one of 296 accredited two- and four-year universities in the nation with the 2016 Tree Campus designation.
Tree Campus USA is a national program launched in 2008 by the Arbor Day Foundation and Toyota to honor colleges and universities that promote healthy trees and encourage students, staff and faculty to join in the conservation effort.
"Participating in Tree Campus USA sets a fine example for other colleges and universities while helping to create a healthier planet for us all, "said Matt Harris, chief executive of the Arbor Day Foundation.
CSUCI earned the designation by meeting Tree Campus USA's five standards, which include maintaining a tree advisory committee; a campus tree care plan; dedicated annual expenditures for its campus tree program an Arbor Day observance and a student service-learning project.
CSUCI student volunteers, staff and faculty planted 70 more trees in 2016, including western redbuds, ironwoods, valley oaks and coast live oaks.
The goal is to continue tree planting events to balance old growth die-off with a target of increasing the campus tree canopy to 40 percent by 2020. The canopy is currently at 30 percent.
Tree Campus USA colleges and universities invested more than $46.7 million in campus forest management last year. For more on the program, click on: https://www.arborday.org/.
# # #
About California State University Channel Islands
CSU Channel Islands (CI) is the only four-year, public university in Ventura County and is known for its interdisciplinary, multicultural and international perspectives, and its emphasis on experiential and service learning. CI's strong academic programs focus on business, sciences, liberal studies, teaching credentials, and innovative master's degrees. Students benefit from individual attention, up-to-date technology, and classroom instruction augmented by outstanding faculty research. CI has been designated by the U.S. Department of Education as a Hispanic-Serving Institution and is committed to serving students of all backgrounds from the region and beyond. Connect with and learn more by visiting CI's Social Media.