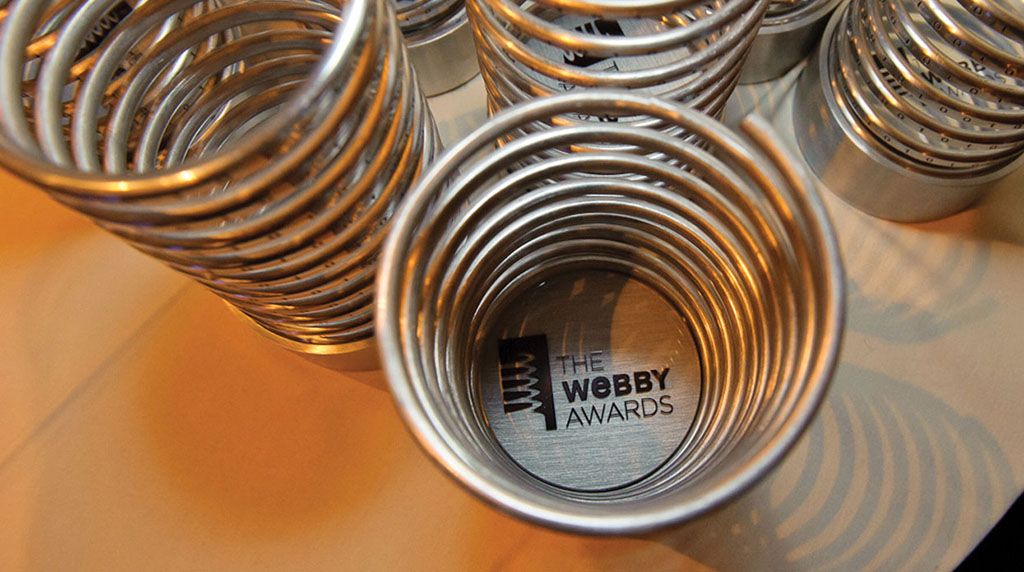 Camarillo, Calif. April 18, 2017 — A website designed by members of the CSU Channel Islands (CSUCI) Division of Technology & Innovation (T&I) is one of five nominees for two international Webby awards.
The nominated Art program web site, which is at: http://art.csuci.edu/ was selected as one of five contenders in their category, Mobile Sites & Apps School/University. The International Academy of Digital Arts and Sciences this year received more 13,000 entries from all 50 states and 70 countries.
"This is an unparalleled honor," said an email from Webby Awards team Managing Director Clare Graves. "As a Webby Nominee, your work has been singled out as one of the five best in the world in its category (and among the top 9% of all work entered) and is competing for the Internet's two most coveted awards: The Webby Award and The Webby People's Voice Award."
International Academy of Digital Arts and Sciences judges will decide the winner of The Webby Award, but the public can help CSUCI win The Webby People's Voice Award by voting at http://go.csuci.edu/webby. Votes can be cast up until April 20 at 11:59 p.m.
The T&I team that created the website included: Senior User Experience Designer Ryan Garcia; Web Supervisor Daniel Martinez; and CSUCI student assistant Zoltan Batoczki. The team is supervised by Director of IT Strategy Peter Mosinskis, who said the team was deeply honored and humbled to be nominated.
"So much brilliant design occurs behind the scenes," Mosinskis added. "It takes both passion and discipline to design something that looks simple and works well for all users. The Art website is a perfect example of a highly useable, accessible design that can be beautiful, too."
Chair and Associate Professor of Art Luke Matjas said the website is getting hits from all across the country and drawing attention to CSUCI.
"Art is a visually-driven program and we needed something adventuresome and bold to promote the work of CSUCI's creative artists," Matjas said. "The students love it and we're especially pleased to see that hot pink and electric yellow have a place alongside CSUCI's iconic red and silver."
Winners of both awards will be announced on Tuesday, April 25 and honored during a star-studded ceremony on Monday, May 15 at Cipriani on Wall Street in New York City.
# # #
About California State University Channel Islands
CSU Channel Islands (CI) is the only four-year, public university in Ventura County and is known for its interdisciplinary, multicultural and international perspectives, and its emphasis on experiential and service learning. CI's strong academic programs focus on business, sciences, liberal studies, teaching credentials, and innovative master's degrees. Students benefit from individual attention, up-to-date technology, and classroom instruction augmented by outstanding faculty research. CI has been designated by the U.S. Department of Education as a Hispanic-Serving Institution and is committed to serving students of all backgrounds from the region and beyond. Connect with and learn more by visiting CI's Social Media.