Camarillo, Calif., April 12, 2018 — CSU Channel Islands (CSUCI) will welcome a new Vice President for Student Affairs beginning June 15.
That's the first day on the job for Richard Yao, Ph.D., a licensed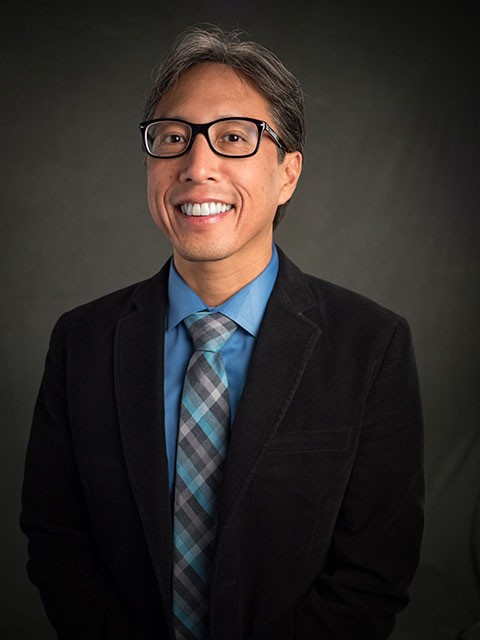 clinical psychologist who currently serves as founding Dean of Students at Nevada State College (NSC) and the chief student affairs officer. He is also the Chair of the Nevada System of Higher Education (NSHE) Student Affairs Council, which is comprised of vice presidents of student affairs and other high-level administrators from across Nevada.
Yao said he's "elated" to be joining the CSUCI campus, which he believes is a unique and exciting place to be.
"From the moment I arrived on campus, I knew Cal State Channel Islands was a special place," Yao said. "The campus culture is something difficult to quantify, but you can definitely feel it. The energy from the students was palpable."
Yao holds a Bachelor of Arts in Psychology from Eastern Illinois University, a Master's degree in Clinical Psychology from Eastern Illinois University, and a Ph.D. in Clinical Psychology from Fielding Graduate University in Santa Barbara.
As a psychologist, he worked to solidify the mental health program for students at NSC, and was impressed to see that CSUCI already has six full-time clinicians, which exceeds the national clinician-student ratio.
Yao comes from a campus built from the ground up, opening its doors in 2002, just like CSUCI. He looks forward to working with President Erika D. Beck again, who served as Provost and Executive Vice President at NSC before the CSU Board of Trustees appointed her President of CSUCI in 2016.
"We had a very productive relationship at Nevada State," Yao said. "We were able to implement a lot of great programming. Being able to move the needle on student success is very rewarding."
Beck is also pleased to be working with Yao again as CSUCI continues to grow into an institution that meets the requirements of a 21st century work force.
"Dr. Yao will be a valuable addition to our campus community," Beck said. "He is highly experienced in working collaboratively to build partnerships across college divisions and utilizing data to inform program evaluation in support of a diverse, first-generation student body. I am very excited to have him come on board."
While at NSC, Yao collaborated with academic faculty to develop and improve several student support services such as peer support, tutoring, peer mentorship, supplemental instruction, disability support services, and academic advising.
Yao's values align with the fundamental principles at CSUCI, such as collaboration, inclusion, and clearing the academic pathway for first-generation college students, who also make up a large part of the student body at NSC.
"What I like to do with first-generation students is to focus on a strengths-based perspective," Yao said. "So often they have come at it from a deficits-based perspective, when in truth they bring a lot of grit and perseverance and life experience. It's about embracing those strengths and making sure at the same time we are connecting them to high-impact academic practices such as learning communities, undergraduate research and service learning."
Yao says he plans to do a lot of listening when he takes his new position in June, immersing himself in the CSUCI culture, and working with his team to build on all the qualities that made the Division of Student Affairs the award-winning program that it is.