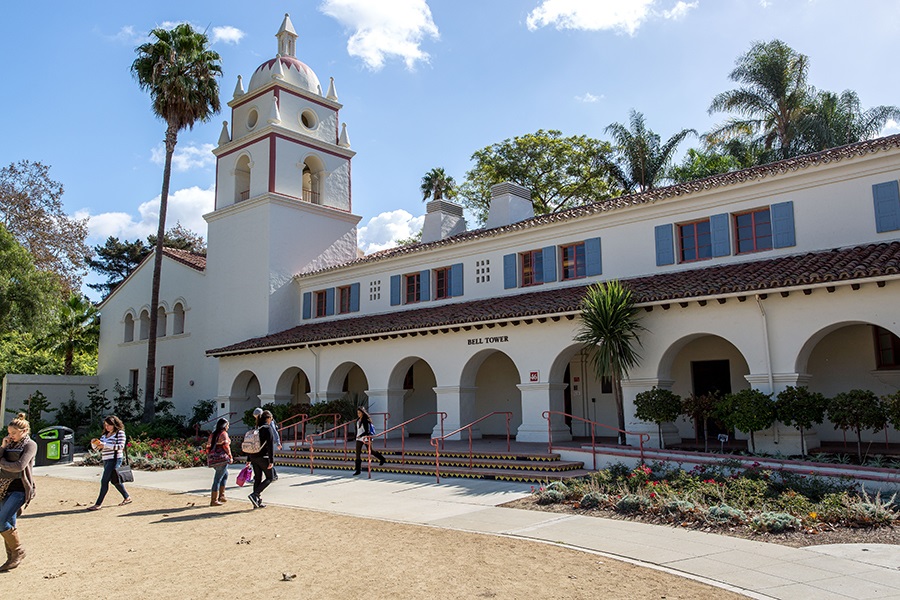 Sept. 28, 2018 — Beginning Oct. 1, all 23 California State University (CSU) campuses, including CSU Channel Islands (CSUCI) will accept applications for admission to the fall 2019 term.
Prospective students interested in attending any CSU campus can apply online at the CSU's application portal: Cal State Apply. The priority application period will close on Nov. 30, 2018. Cal State Apply enables all CSU incoming freshman, transfer, graduate and international students to apply to multiple CSU campuses with just one easy application.
"The CSU is renowned for providing Californians from all backgrounds with access to a high-quality education. We remain committed to that mission and continue to invest in improving student achievement," said Loren Blanchard, CSU's executive vice chancellor for Academic and Student Affairs. "As the demand for a CSU education grows every year, we encourage prospective students to use Cal State Apply to determine which campuses meet their unique needs and to apply to more than one campus as early as possible – particularly if applying to impacted campuses."
Campuses or programs that are "impacted" receive more applications from qualified applicants than can be accommodated. Applying early during the priority application process is encouraged; impacted campuses cannot accept applications after Nov. 30.
"CSUCI's Nursing (Pre-Licensure) and Mechatronics Engineering programs are impacted programs. However, all other academic programs continue to be non-impacted, so all students who meet the minimum CSU eligibility requirements and deadlines will qualify for admissions," said Ginger Reyes, Assistant Vice President for Enrollment Management and Director of Admissions & Records. "Students who apply during the priority application period will receive admission decisions beginning in January."
The Cal State Apply website not only allows one submission to serve the application needs of all CSU campuses but is also the best place for prospective students and their parents to learn about degree offerings at each of the CSU's 23 universities. The site includes a comprehensive database detailing undergraduate and graduate degree programs offered at each campus, as well as information about the campus community, student housing and campus life. 
After applying to the CSU, prospective students should visit the university's financial aid website to learn more about financial aid options. The CSU continues to be one of the most affordable universities in the country – 80 percent of all students receive some type of financial aid, and more than 60 percent of undergraduates receive sufficient financial aid to cover the full cost of tuition.
For more information regarding CSUCI's admission process, visit www.csuci.edu/admissions.